In the world of B2B sales, automation is accepted as a key element in boosting revenue and reducing costs. Consulting giant McKinsey noted that nearly a third of all sales tasks can be automated, freeing up time spent on administrative and reporting tasks while unlocking additional revenue.
This digital transformation has spread into the consumer world of sales. Today, many B2C retailers have adopted automation in areas of their business and are seeing their sales numbers increase. Consumers have seemingly been delighted by the automated approaches implemented by retailers. Meanwhile, behind automation is cost savings and more efficient processes.
Amazon launched its first cashierless convenience store in 2018, selling hot breakfasts, sandwiches, salads, coffee, and other typical convenience store fare. There are currently about 25 stores in the US, which now includes a full Amazon Go Grocery, and a few stores in England, which is branded as Amazon Fresh. Regardless of the name of the store, it is the automation integrated into the store that is truly breathtaking.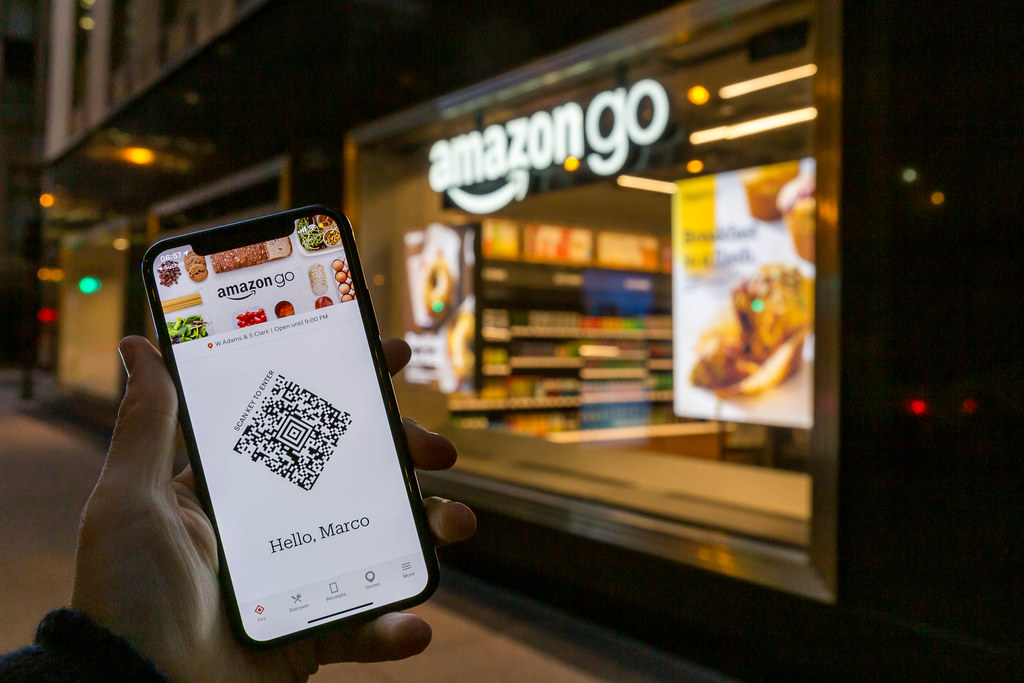 Touting its "Just Walk Out Technology," customers scan a code to enter using their app, and then walk through the aisles putting items in their shopping cart. The store uses artificial intelligence, computer vision, weight sensors, and data pulled from the shelves to track items that go in and out of the cart.
When the customer is ready to leave, they don't need to wait in line or scan their items. The app, which was used to scan the code upon entry, is connected to a credit card and charges the customer when they leave the store.
A survey of 30,000 U.S. adults in February by Piplsay indicated that 60% would like an Amazon Go in their neighborhood, and many see this digital disruption as a threat to established grocery stores. 
While Amazon doesn't release sales figures for its Amazon Go stores, it has given every indication that these stores are profitable. Like most tech-based companies, Amazon has learned the value of testing, optimizing, and then scaling. Earlier this year, several of their stores were temporarily closed as the company moved forward with optimization.
Reports that there are plans for over 3,000 Amazon Go, Amazon Fresh, and Amazon Go Grocery stores give every indication that this automation is a strong driver for growth, and once Amazon has developed an optimized version of the store, they will move quickly to scale and meet public demand.
In 2015 Sephora introduced mobile terminals into its Sephora Flash store in Paris. The concept offered a totally new customer experience, merging online and brick-and-mortar shopping together into a single space.
In its annual report, LVMH, Sephora's parent company, said its goal was to converge Sephora stores and its website, by optimizing logistics and accelerating delivery times
Consumers could choose from the company's extensive digital catalog of 14,000 items, essentially providing an automated, digital experience in a physical space. Customers who ordered products in the store could pick them up or have them delivered as soon as the next day.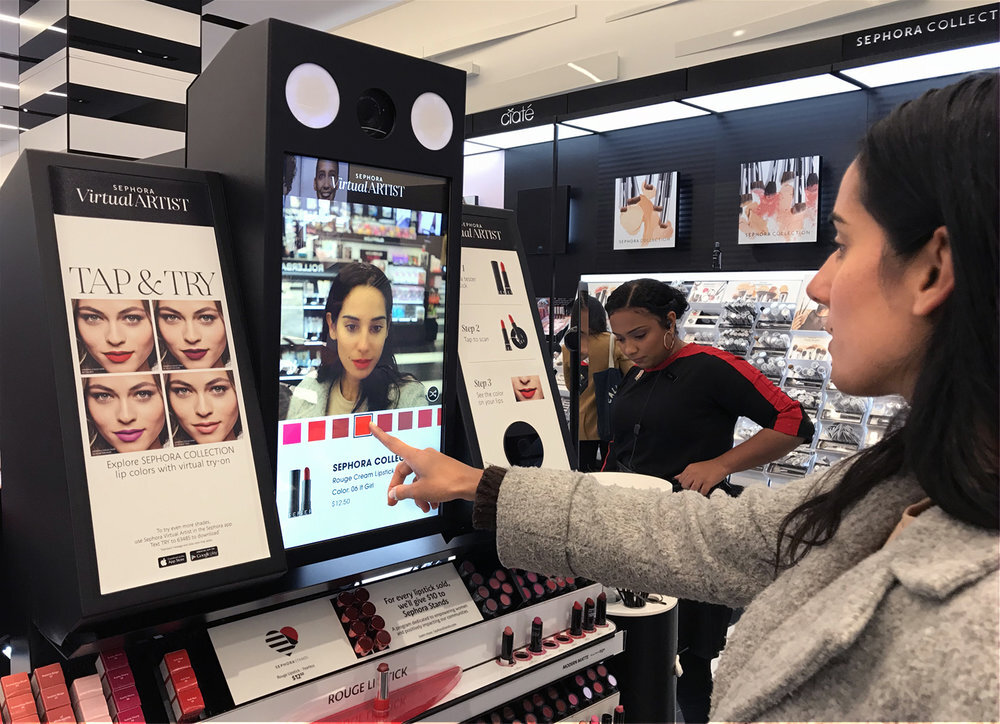 In 2016 the brand continued with double-digit growth as it focused on delivering digital engagements and services in physical stores. It added more digital kiosks to more stores and introduced the Beauty Workshop, an innovative and interactive area where customers can test products, book appointments for premium services, and find exactly what they need.
In 2017, LVMH reported that company success was driven by "Sephora's powerful, far-reaching physical and digital retail network." Sephora continued to add automation and digital experiences to its stores, and by 2018 had added smart mirrors that allow consumers to try makeup on using augmented reality (AR).
From 2017-19, LVMH consistently reported strong growth at Sephora. While LVMH doesn't break down sales numbers from their individual brands, it's clear from their annual reports that sales from Sephora's retail shops were strong, and its embrace of automation and digital technology were accredited with its growth.
It's clear that automation is coming to the quick-serve restaurant industry, and if other industries are any indication, it will be embraced by consumers. For an industry struggling with a hiring crisis, introducing elements into the process that can run on autopilot simply makes sense.
Restaurants are already using automation to improve their operations. Food preparation is frequently done by robots, allowing QSR employees to focus on customer service. However, automation doesn't need to stop with robots that flip burgers or automated ovens that roast food without employees being on premises.
Tools like automated order taking at the drive-through reduce the reliance on employees to take orders. By limiting the pressure put on employees by a never-ending line of cars, their job satisfaction increases, as does the likelihood of them continuing to stay in their job.
Automation also improves the customer experience. Each interaction moves faster, reducing the time waiting in line. When done well, an automated drive-thru makes sure that the customer has everything they need, by offering upsells and complementary items. Reducing human error in the process also contributes to customer satisfaction.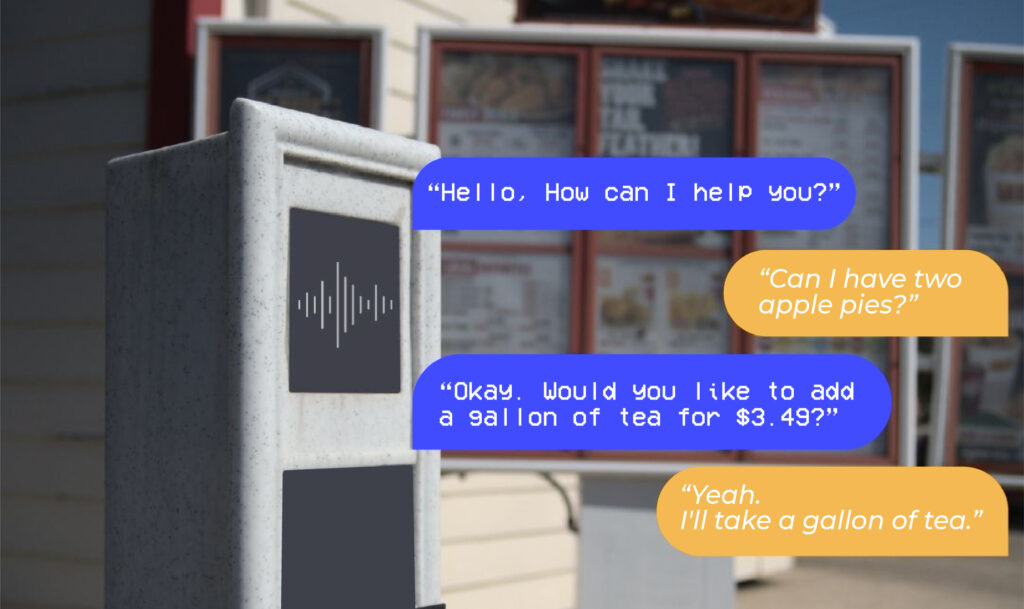 Automation is Here to Stay
Automation is being used by businesses around the world to improve customer experience, reduce costs, and drive sales. Consumers have enjoyed interacting with automated tools, which eliminate friction in the sales process. It introduces benefits to businesses, consumers, and employees, and is clearly here for the long term.
Join Our Newsletter, so that we reach out to you with our best news and offers