5 Reasons Why Voice Ordering is the Future of Fast Food Dining
The QSR industry is back with a bang! Not only is it squaring up against pre-pandemic figures, but it's rising above them, with restaurant traffic up by 1% in February 2022 compared to a 7% decline a year ago. The future is bright, but, despite this growth, it's not going to be an easy ride.
Are we entering a new era of consumerism?
In the face of the pandemic, many issues have been tugging at the QSR industry's strings. Customer mindsets have changed over the last two years, including the way people consider and consume food – with technology playing a significant role in this. A recent survey found that 58% of QSR customers have higher customer service expectations than they did a year ago, meaning that 'Covid-19' and 'supply chain issues' no longer fly as responses to complaints and customer issues. But, it's not only the customers who have changed – the job market has too.
Labor shortages mean that restaurant staffing levels remain 12% short of pre-pandemic figures, with many believing it could take at least several more months to recruit and recover. High employee turnover can be expensive for businesses – with just one employee potentially costing a company around $3,500 in turnover costs. Yikes.
How should QSRs prepare?
Amidst the labor shortages and the new customer interests to address, there's no doubt that QSRs are searching for the right solutions to help reduce costs, increase productivity, and drive overall profits. 
How can they do this? 
Technology has the answer: embrace the digital transformation all around us, apply it to the fast-food industry, and reap the benefits.
From voice assistants on mobile apps to automated drive-thru and kiosk services, we're looking at how vital this technology could be in the coming years.
1. Voice search is on the rise!
50% of people use voice technology to research products, which amounts to a staggering one billion searches by voice per month. 
This technology is changing the way we work, shop, and socialize – but, as yet, we've only explored the tip of the iceberg.
The full extent of its application is yet to come, with QSRs taking advantage of this opportunity for innovation by recognizing that voice technology can help them modernize while adapting to changing consumer behaviors.  And in the world of face masks and hand sanitizers, voice tech reflects the timely interest in touchless, remote, and hygienic customer experiences.
2. A solution to high labor costs
Inflation in the US has reached a 40-year high, and the knock-on effects for QSRs are significant. As a result, food and beverage costs have risen by a whopping 13% over the last two years, with paper and packaging up by 11%. As well as these demands, labor is one of the highest expenses for QSRs and makes up over 30% of revenue, so there's never been a more crucial time to address where you can cut labor costs.
At a time when manpower is limited and expensive, voice ordering technology could save QSRs from the disastrous consequences of nationwide staff shortages, including business closures and overwhelmed employees. Voice tech reduces the time employees spend taking orders and automates this process, meaning that you no longer need to schedule and dedicate time for staff to work in this role – instead, they can focus on what's important, such as creating the food or improving customer experience.
As an added bonus, voice tech will never get caught scrolling through social media or texting its boyfriend – AI is always ready to roll!
3. It provides a consistent customer experience
With up to 85% of QSR revenue coming from drive-thru channels and an increased customer appetite for off-premise ordering, businesses must offer efficient and accurate order-taking processes to avoid costly mistakes. These mistakes, while often innocent, can hugely impede the overall experience. Human error is inevitable when dealing with large amounts of orders per hour and can be due to a whole host of reasons like mishearing the customer, incorrectly inputting the order or general mistakes.
As a solution to this, one of voice technology's best use cases for the food service industry is order-taking. For example, Auto is a conversational AI system with a 94% accuracy rate and keeps up with your customers – no matter how busy you are or how loud the background noise is. The AI system runs through the same processes for every order, so you can guarantee a consistent customer experience that is efficient, accurate, low-cost, and aligned with your customer service values.
4. Boost your upselling
Upselling is a crucial sales technique and revenue stream for QSRs. While it doesn't cost anything for an employee to ask, it can sometimes be forgotten, or human nature takes hold, and employees feel nervous about uttering the latest offer.
In some cases, only 4% of employees upsell to customers, which means your business loses out on vital high-value orders. 
You may need to train your employees with an upselling playbook, but order-taking AI comes with this feature built-in. Auto's conversational AI has been designed to increase the value of your customers' average order and offers an upsell in around 70% of cases using simple, friendly recommendations—with an impressive 21% success rate.
In another case, employees took on 1,088 orders and attempted upsells 52 times, which converted into 9 successful sales. At the same time, Auto handled over 4,000 orders and attempted upsells in 76% of cases, resulting in an overall average ticket increase of 10%. Not bad for a robot.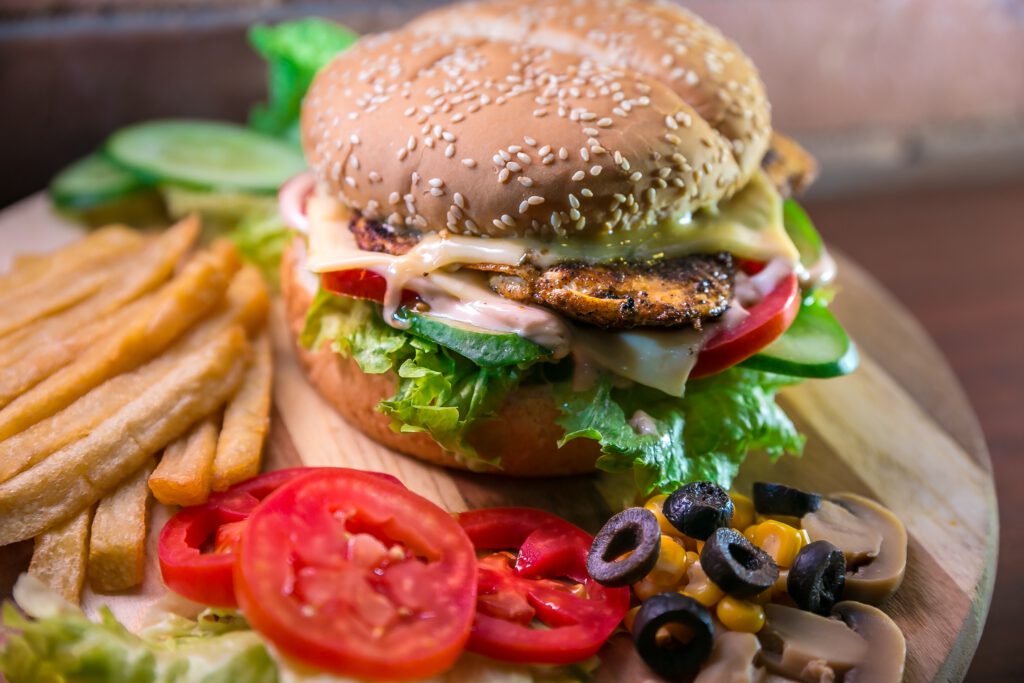 5. Cuts down on food waste
Failing to get an order right is a sure-fire way to send produce straight to the bin, which helps explain why the food service industry wastes an estimated 22 to 33 billion pounds every year. Whatever happened to "waste not, want not"? 
Incorrect orders don't just negatively impact your customer experience but also your food waste footprint and revenue. More than 70% of food waste occurs before it even reaches the customer's plate at the expense of $25 billion to the restaurants every year. Some studies even suggest that businesses could simply cut costs by 2-6% by clamping down on food waste.
How can you achieve this? Well, voice assistants and conversational AI can be connected to a POS (point of sale) system, allowing you to monitor demand, prioritize ingredients and gain better visibility over your menu offerings. Take a look at our recent blog for more on how voice tech can help streamline your inventory management and cut food waste. 
Auto will take it from here
Voice technology is providing QSRs with the helping hand they need to keep operational and labor costs low, and fill in the workforce gaps created by the staffing shortage. As customer expectations are rising, so is the strain on the food service industry, and many businesses realize that their manual processes leave too much room for human error, slow operations, and over-reliance on employees. 
That's why Auto has been designed with human nature in mind. 
Our conversational AI knows how to act human…only better. With the ability to process mid-sentence changes, understand accents and work with 40 complex menus, Auto is ready to keep up with your customers and guarantee a streamlined and consistent customer experience. 
Our built-in upselling playbook provides the friendly recommendations needed to generate higher-value orders – so you can leave the order-taking to Auto and focus on enjoying your best year yet.