Quick Serve Restaurants (QSRs) demand a lot from their staff – from consistent customer service to accuracy and speed with every order. Upheavals over recent years have only added to these stresses and strains.  
COVID-19 further amplified many pain points for QSRs, increasing labor shortages and negatively impacting customer experiences. 
Employee numbers at QSR locations fell by 11% between 2018 and 2020, from 26% to 23% on average, with turnover peaking at 169.9% in the first year of the pandemic. 
But now, with the emergence of automation, restaurants and QSRs can implement solutions to counteract these pain points.
What does an automatic restaurant look like?
Automation is a great way to assist QSR teams and remove some of the pressure they may feel. 
Automatic restaurants can feature everything from food preparation robots and self-driving delivery cars to AI voice assistants at the drive-thru.
What are the benefits of adding automation to a restaurant?
Every QSR has different needs, and there's a whole host of tools and services to fit the right mold. Restaurant automation aims to improve employee lives while improving customer outcomes. Here's how:
Increasing speed and efficiency 

Saving on costs 

Enhancing customer service

Improving scalability

Staying competitive

Remote management

Reduced waste

Online and mobile ordering capabilities

Better data collection and analysis

Accuracy and consistency

Environmental benefits
11 Quirky Examples of Automatic Restaurants Worldwide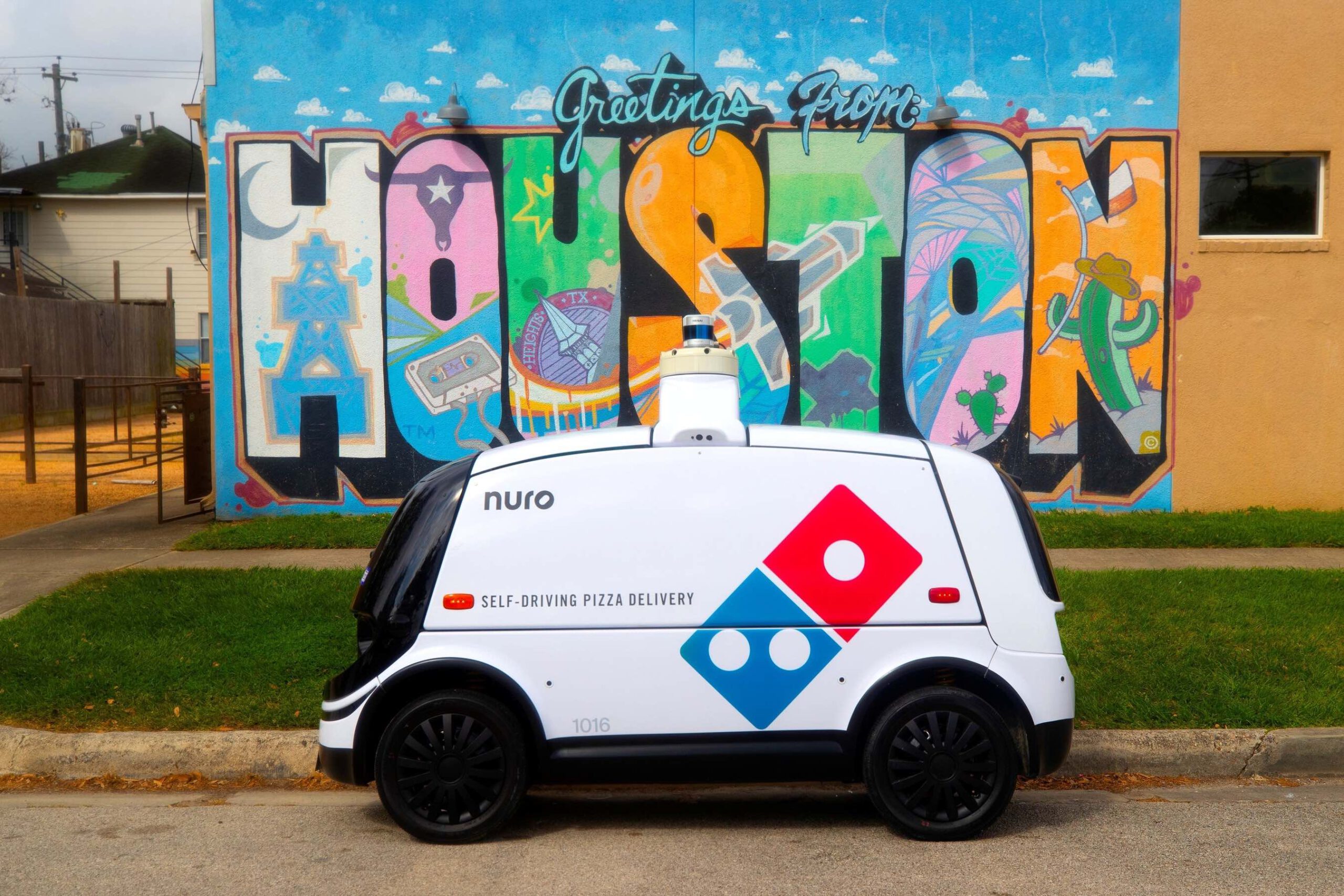 Since its first store opened in Michigan in 1960, Domino's has been at the forefront of innovation in the QSR sector. Domino's has already begun to deploy a fleet of electric vehicles to provide more environmentally-friendly deliveries.  
Attempts to automate 'last-mile' logistics have also seen self-driving vehicles take to the streets and even the skies. 
Now, with the help of Nuro, they have self-driving delivery robots. In 2021, during a trial run, customers in Houston enjoyed a completely contactless experience. Pizzas could be retrieved from the pod-like R2 vehicles by tapping a PIN code into an inbuilt touchscreen.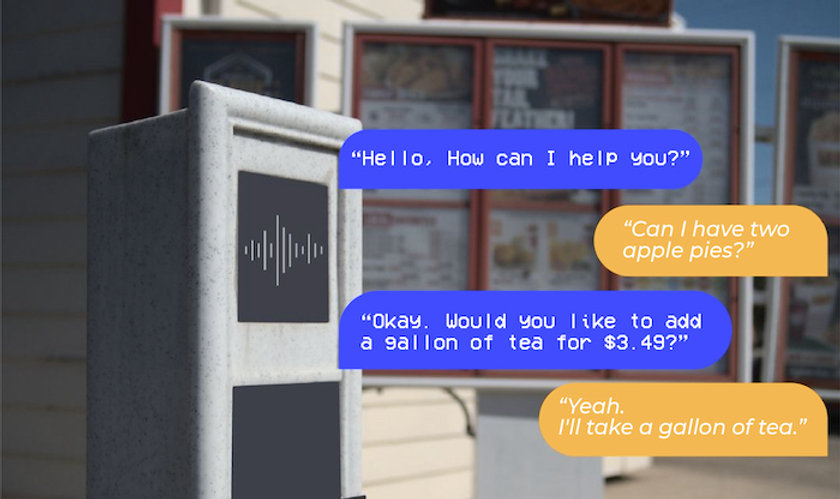 Applying AI to the drive-thru experience is just one of the many ways Checkers and Rally's stand out from the average QSR. 
AI-powered voice ordering, powered by Hi Auto, is already deployed at more than 350 of the restaurant group's locations. 
Checkers and Rally's recently announced that it's adding Spanish-language recognition to its drive-thrus. That follows successful testing at five locations in Miami Dade – an area where 70% of the population is of Hispanic descent – across two months in 2023. 
News of the expansion plans is sure to be welcomed by the more than 50 million Spanish speakers across North America.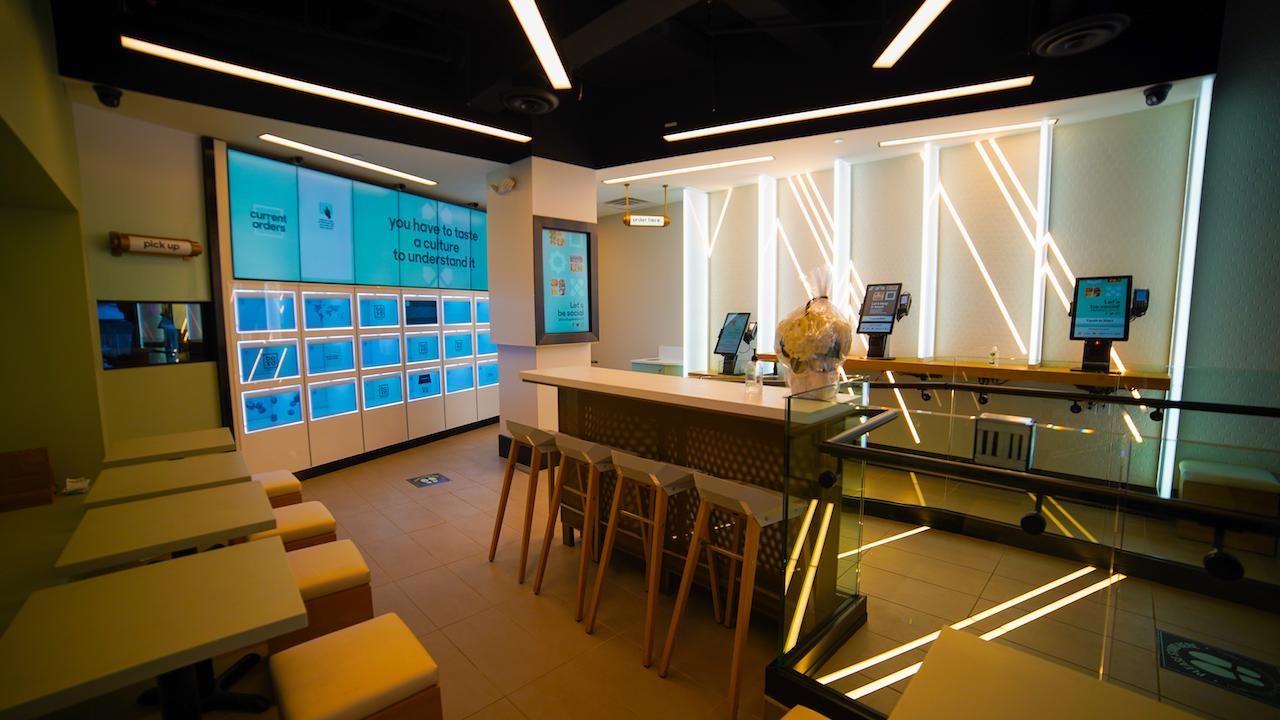 Automats have been a part of the QSR scene since the 1930s, enjoying their heyday in the 1950s. Their popularity has since waned, but one Toronto-based entrepreneur believes he can revive their fortunes. 
With the founder best known for bringing family-style Middle Eastern dishes to Canada, his new automated restaurant concept offers a menu of simplified Lebanese dishes that guests can order remotely via a mobile app or in person using touch screens. 
Customers are notified when their food is ready via digital screens in-store, which direct them to one of 18 sealed cubbies, unlocked for collection using a QR code and sanitized after each use.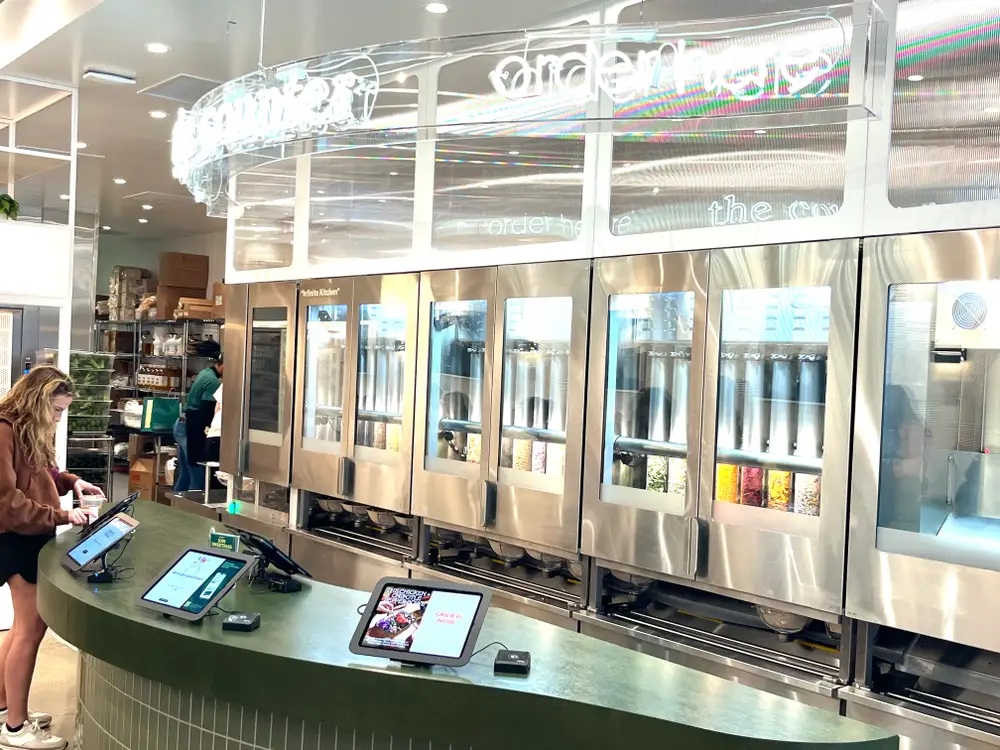 In 2021, Sweetgreen announced its acquisition of Spyce, a Boston restaurant with a robotic kitchen and conveyor belts that automatically cook and serve warm and cold dishes.
Engineers at the chain have been tinkering with the technology to fine-tune its performance. The results are being put through their paces at a pilot store in Naperville, Illinois. 
Dubbed the Infinite Kitchen, the restaurant's focus is on fresh ingredients, fast service, and friendly hospitality. Guests place their orders using self-service kiosks via an app or – for that old-fashioned human touch – directly from team members. They can then watch the robot chefs at work before the finishing touches are added.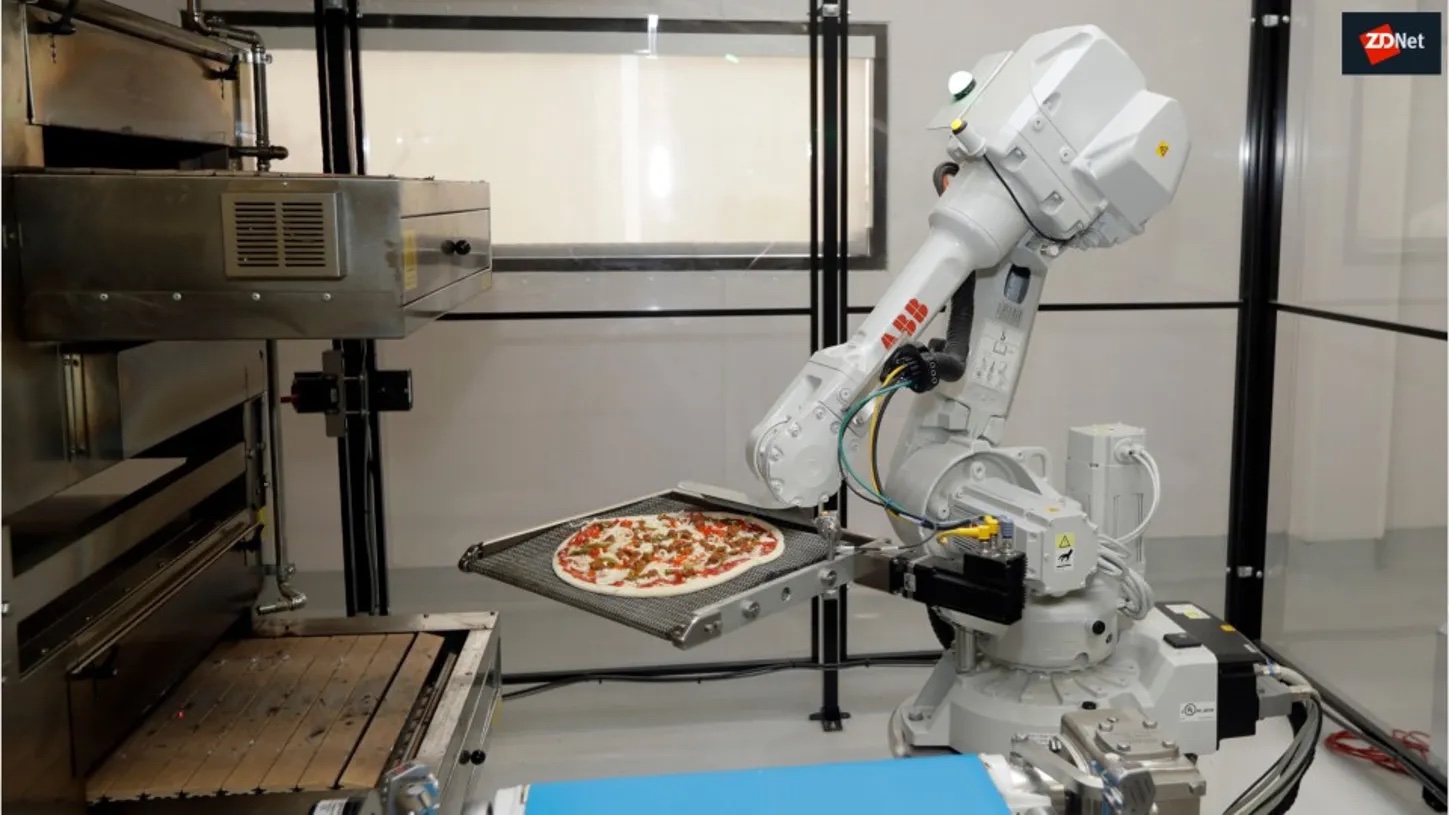 Little Caesars, of Hot-N-Ready fame, is also getting in on the robo-chef action. 
A patent application uncovered in 2018 details plans for an automated pizza assembly line. A robotic arm lifts a tray of pizza dough, squashes it into shape, and spreads sauces, cheese, and pepperoni on top before placing the pie in the oven. 
Little has been heard about the project since, but pizza robots have become an obsession in Silicon Valley. 
Zume Pizza – described as the 'Uber of Pizza' – raised almost $500 million before shutting down in 2023. Stellar Pizza, founded by a trio of former SpaceX engineers in 2019, has enjoyed more success and deployed its first robotic pizza trucks in LA in 2022.

Manning the burger grill line in 100 locations is Flippy 2, an advanced robotic system that uses computer vision and machine learning to perform simple kitchen tasks, like working a burger grill or deep-fryer. 
Created by Miso Robotics, Flippy 2 fits over existing equipment to minimize investment costs, although it'll still set you back a reported $30,000, or $3,000 per month. Flippy 2 requires half the amount of supervision, increasing throughput by 30% – or around 60 baskets per hour – and takes over the work for an entire fry station. 
It performs more than twice as many food preparation tasks compared to the previous version, including basket filling, emptying, and returning. A new, sleeker design takes up less space, reducing aisle intrusion by 56%.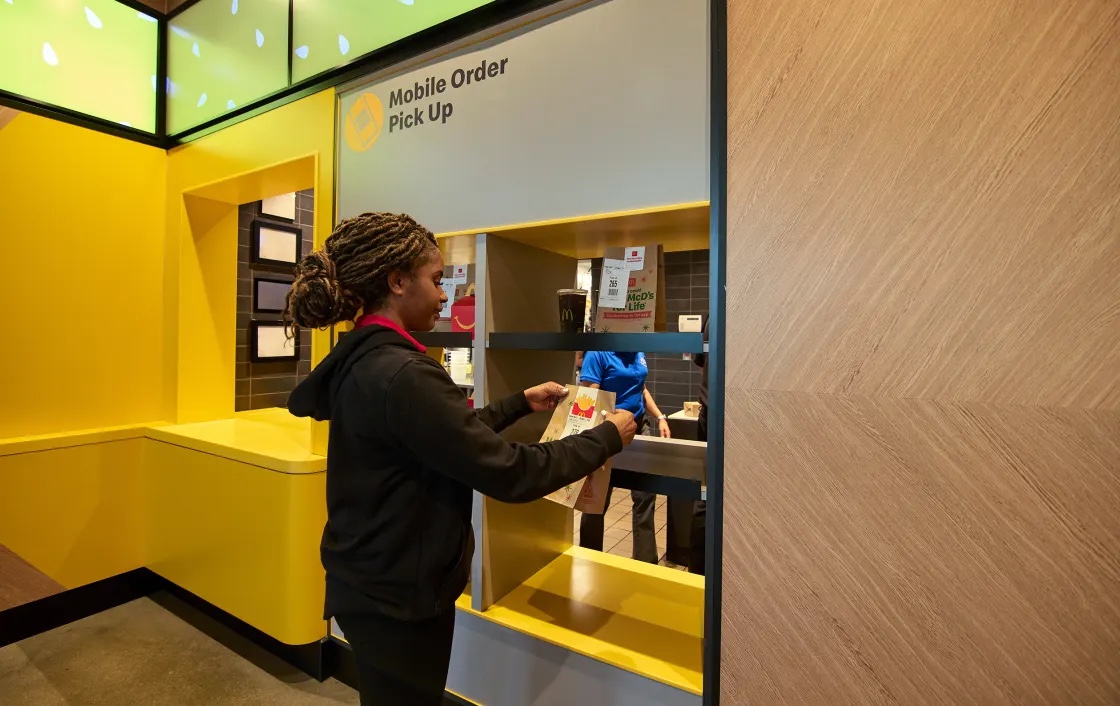 McDonald's is arguably one of the world's most known QSR brands and, with more than 40,000 locations in over 100 territories globally, certainly the largest. 
Drive-thru automation was first tested out at 10 McDonald's restaurants in Chicago in June 2021. The company reported that one fifth of orders were taken by an AI voice assistant, with an accuracy level of around 85%. 
Customers visiting the Golden Arches in Fort Worth, Texas, in December 2022, meanwhile, were the first to check out a drive-thru test restaurant designed for diners on the go that takes automation to new levels for the brand. 
While McDonald's is on board with one of the most efficient automation tools, in voice AI, the technology isn't yet at the 95% accuracy needed to scale – unlike Hi Auto, which has completed all testing and is now being rolled out in more restaurants than any other voice AI technology.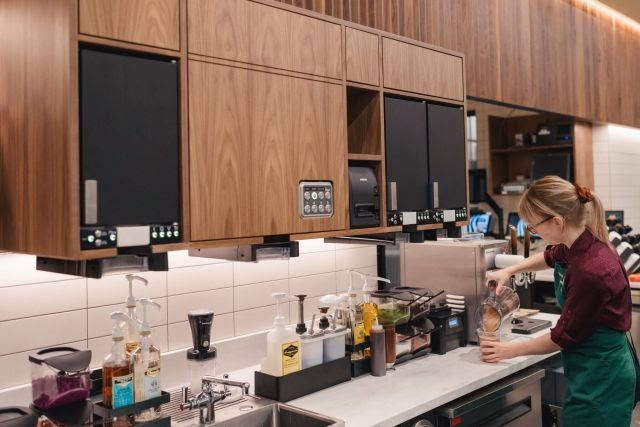 Introducing Siren System, a proprietary technology that revamps workflows for making and customizing specific menu items, including cold drinks and warm food. 
It features faster blenders, a milk-dispensing system, and a custom ice dispenser. What's more, its assembly station design means that bending and heavy lifting is reduced for employees, as well as the need to move between various stations, easing congestion and movement in the small spaces often found behind service counters. 
Starbucks plans to roll out various elements of its automated overhaul at around 10% of its stores in the coming years.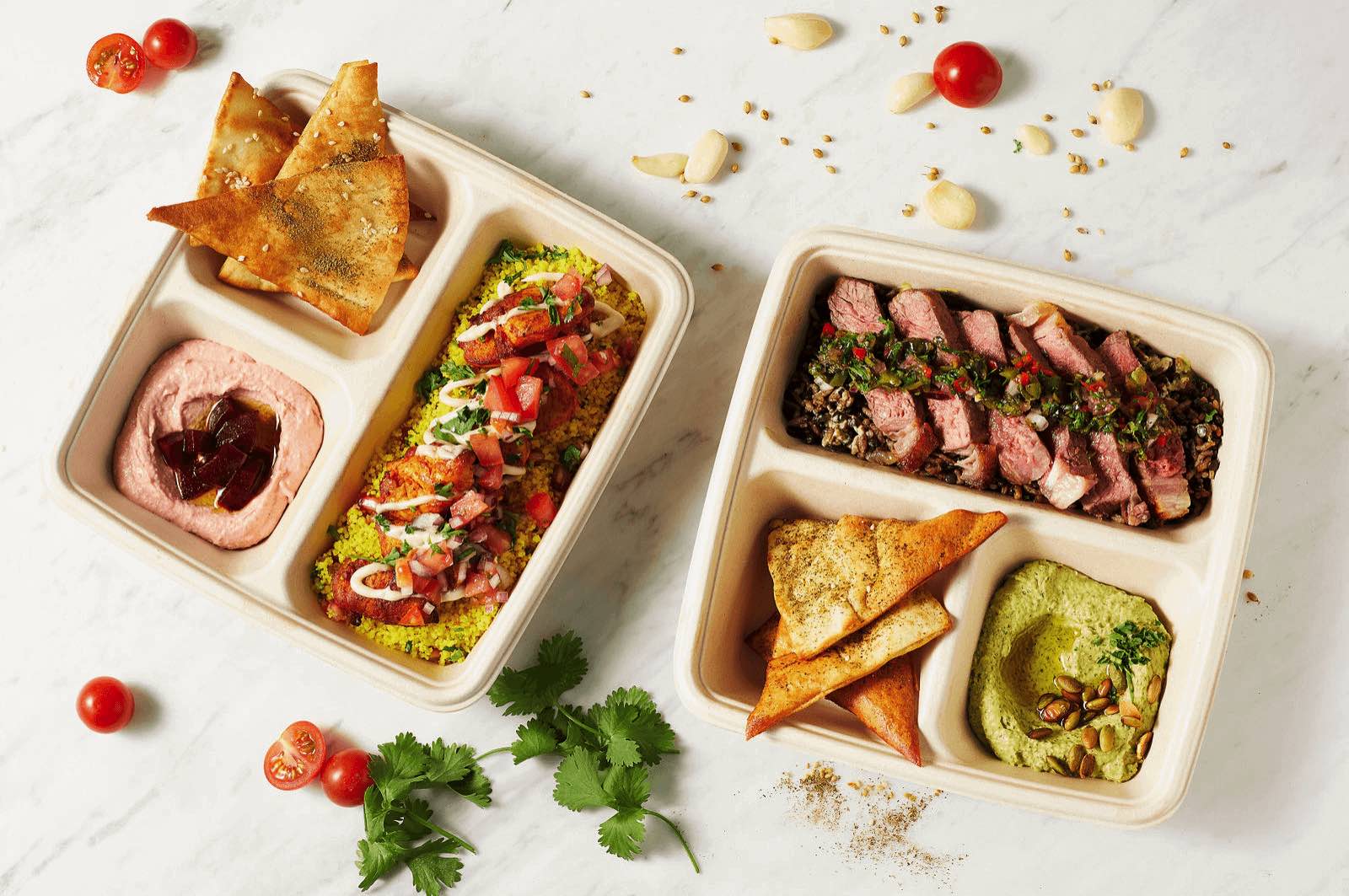 Kitchen robots are spicing things up at Chipotle. Chippy is a customized version of Miso Robotics' Flippy, already in use at White Castle and elsewhere. It was created to make tortilla chips to order, using the existing menu as well as adjustments, perhaps an extra dash of lime or salt. Chippy slices corn tortillas into triangles before frying, seasoning, and dividing them into portions. 
After initial successful trials at one of the chain's test kitchens in Irvine, California, as well as a live location in Fountain Valley in October 2022, the company is now believed to be analyzing customer feedback to decide whether it should set the robots loose in locations across the US.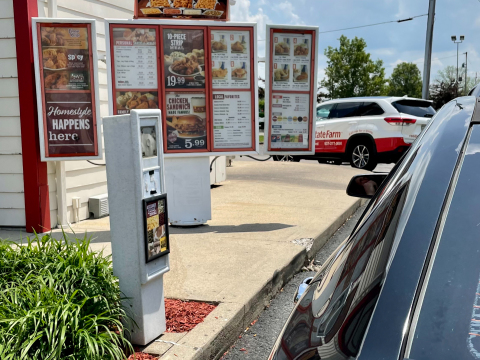 Lee's Famous Recipe Chicken announced it was deploying conversational AI to help employees serve customers and improve experiences for visitors at its Englewood, Ohio, restaurant in 2021. 
During the pilot project, Hi Auto completed over 94% of orders on its own, with a 95% order accuracy rate compared to an average drive-thru order accuracy rate for human cashiers of 84.4%. 
The AI voice assistant attempted to upsell on 70% of orders and succeeded 21% of the time compared to a previous high of just 4%, according to the Englewood franchisee. Overall, suggestive selling increased average drive-thru ticket sales at the store by 2%.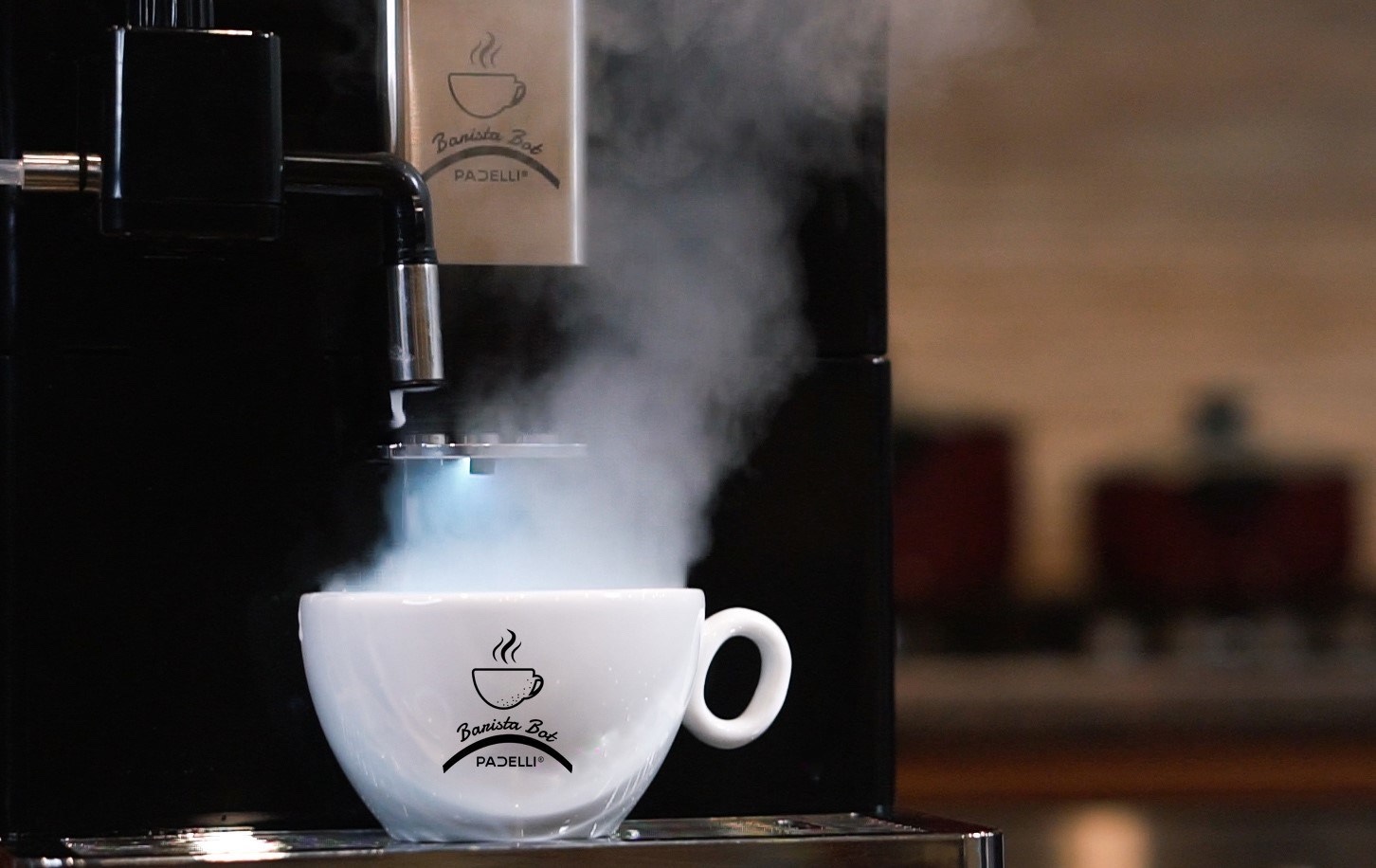 An immediately recognizable name in the UK and Europe's largest coffee chain, Costa Coffee began life in London in 1971 with the arrival of two Italian brothers, Sergio and Bruno Costa. 
The brand, now a subsidiary of Coca-Cola, expanded into the US thanks to automation in late 2020 with the purchase of Briggo, creators of the CoffeeHaus automated kiosk. 
Now dubbed the BaristaBot, this 40-square-foot robotic barista can whip up and customize a range of more than 1 million combinations of coffees, gourmet syrups, sweeteners, and other ingredients. The machines can operate 24 hours a day and serve up to 100 coffees per hour, without the need for manual interaction from staff.
Improve your QSR experience with automation
Times are changing and businesses have had to adapt quickly to survive. 
New ways of working and emerging technologies are helping to plug the gaps left by COVID-19 and other challenges that have burdened QSRs for too long. Hi Auto is leading the way and is trusted by brands like Checkers and Rally's to help deliver amazing customer experience in over 350 locations.
Speak to Hi Auto today to find out how you can improve your ordering process.