What McDonald's Drive-thru AI Means For The QSR Industry
'The Golden Arches': Has there ever been three more famous words in food service history?
Merely uttering the phrase brings images of Big Macs, McFlurries, and the infamous red-and-yellow uniforms.
Of course, we are talking about the absolute powerhouse McDonald's. As one of the world's most iconic QSR chains, McDonald's is a fast food superstar with revenues of $23.2 billion. 
McDonald's influence spreads far and wide across its 40,000 locations in over 100 countries.
With staggering popularity in more countries than we can even think about, McDonald's is positioned to guide fellow QSR businesses into the future. This includes adopting new technologies in response to fast food customers' modern digital expectations. 
Its recent endeavor is automation and artificial intelligence. AI can boost business productivity by 40%, so it's no surprise that McDonald's is among the first in the QSR world to take AI seriously. 
We are uncovering McDonald's drive-thru AI, how it applies new tech to its restaurants, and how this could influence the future of QSRs.
Does McDonald's use artificial intelligence?
Although its staff has been flippin' burgers since 1955, McDonald's is relatively new to the AI space. It first dipped its fries into voice ordering's secret sauce in 2019 to solve rising wages and worker shortages. 
During tests at ten restaurants in the windy city of Chicago, IL, a fifth of orders were taken by humans at those locations: the rest were completed by voice-ordering technology. 
CEO Chris Kempczinski revealed that McDonald's began trailing voice AI due to its ability to improve the drive-thru experience.
In 2021, IBM acquired McD Tech Labs for an undetermined (yet undoubtedly enormous) sum and began developing a solution to speed up and add consistency to drive-thru order-taking. 
If McDonald's testing is successful, it will mean one thing: voice ordering could revolutionize the game and the future.
How is conversational AI used in fast food?
The rays of digitization were already peaking through the QSR industry's windows before the pandemic; digital menu boards, for example, have been commonplace for a few years.
But since Covid-19, there's been a new appetite for touchless experiences and digital transformation. 
To claw back lost revenue over the last couple of years, 79% of companies have increased their budget for digital transformation and are rushing to adopt it.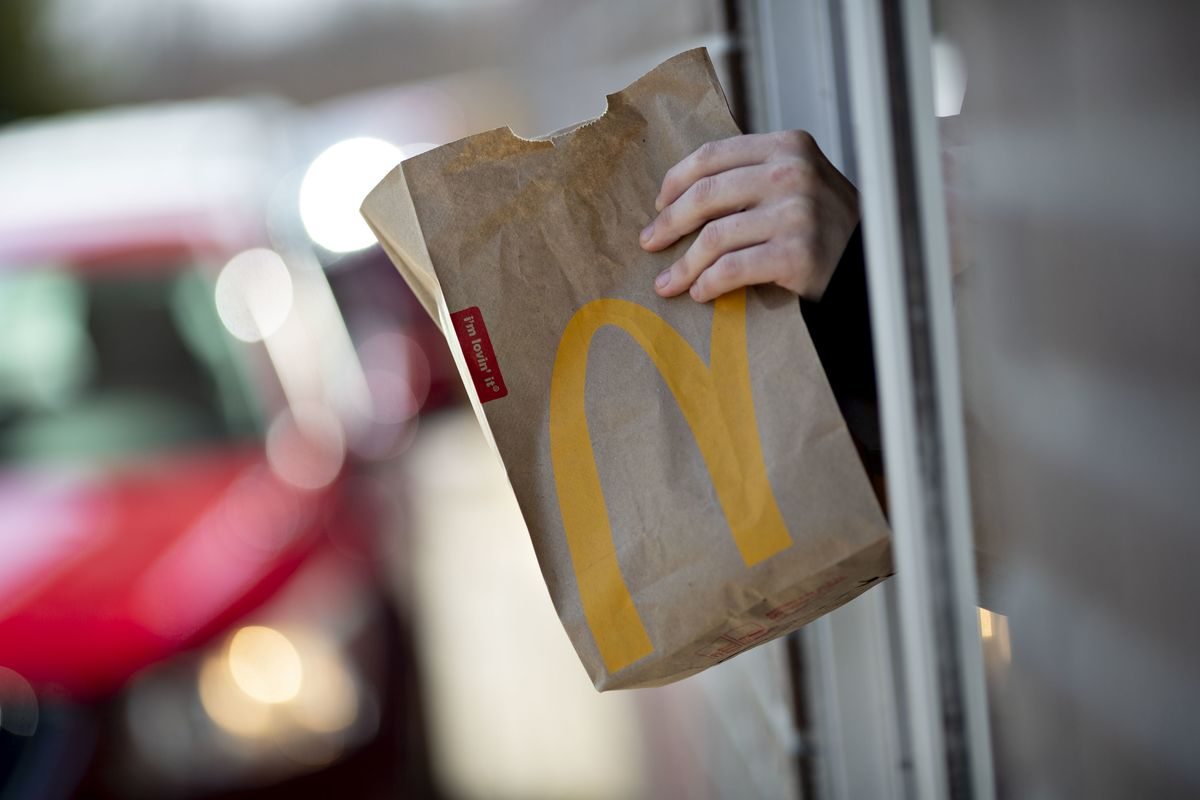 While QSRs once strived for the hottest hot sauce, crispy fries, and the best secret burger recipe, they're now battling to please their digitally-conscious customers through automation.
Although McDonald's tested their voice-ordering AI at the drive-thru, automated order taking can also be applied to more traditional forms of ordering. Many QSRs still take orders over the phone. Customers are happy to pay a few dollars per call, but they draw the line at long wait times – they are not on hold for insurance, after all. 
Automated order taking can receive phone orders and improve the consistency of service. If the volume of calls is lower, there is no need to dedicate staff time to sitting around waiting for it to ring. On the other hand, drive-thrus have 20 times more volume than typical phone ordering, which is where conversational AI can also be applied to reduce pressure on employees during the labor crisis and improve consistency of service. 
McDonald's is not the only one that recognizes that AI can boost sales. Checkers and Rally's, a burger chain operating across 900 branches, adopts Hi Auto's voice ordering system 'Auto'. This solution will be implemented across 420 of the branches in the opening stages. 
Lee's Famous Recipe has also partnered with the tech company Hi Auto to drive a more efficient experience for customers. In the pilot project for Lee's Famous Recipe, the conversational AI attendant completed over 94 percent of orders alone with a 95 percent order accuracy rate. The average accuracy rate for human cashiers is 84.4%.
What McDonald's drive-thru AI means for the QSR industry
The global AI market is estimated to reach $267 billion by 2027. As the Golden Arches takes a slice of the (apple) pie, its leverage in the QSR industry influences and puts pressure on competitors to follow suit. 
It's a simple formula: McDonald's does it, and customers will begin to expect it. 
The same is true for digital offerings. Customers have easier access than ever to their favorite QSRs via social media, mobile apps, and delivery services. This instant reward encourages them to expect more from the food service industry.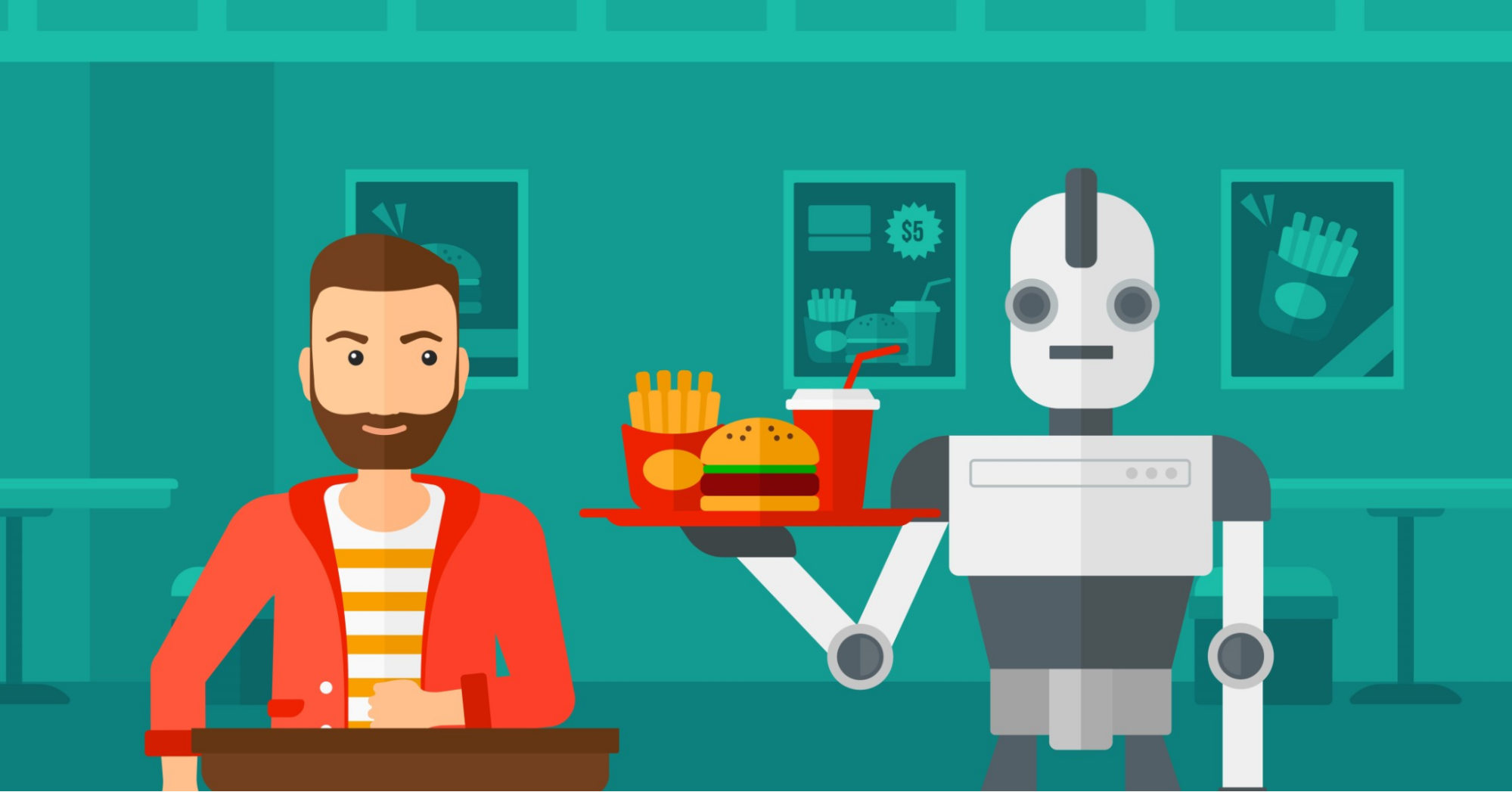 As McDonald's launches voice AI and new tech to provide experiences that align with customers' expectations, this will ultimately become the norm. 
Voice AI allows QSRs to provide instant access to their hungry customers by enabling fully automated, 24/7 order-taking support. Take Auto, which does the legwork for your staff members in their absence – alleviating labor shortage pressures in times of need.
When will McDonald's be ready for prime-time rollout?
Digital transformation is like balancing the 'dreamer' and 'doer' sides of your brain: it's easy to get over-excited about the prospect of innovation, but it's also important not to lose sight of the hurdles to adoption. 
This is the case for McDonald's journey. 90% of McDonald's is franchisee owned; the test with 10 Chicago restaurants was expanded to 24 locations, but deploying automation and AI across 14,000 restaurants in the US with unique operations, preferences, and regional factors is another story. 
While each franchise has its own tastes, there are also menu and pricing changes to consider and roadblocks in integrating robots into human teams. 
The key benefit of conversational AI, driverless delivery vehicles, self-ordering digital kiosks, and more is that tech can fill labor gaps to speed up service and improve operational efficiency. If human employees keep stepping in to take orders while the AI tries to do its job, the cost and labor-saving benefits will be lost. 
Let's not forget that McDonald's also faces one tiny hurdle, substantial investment costs. IBM's SaaS solution requires a significant capital expense, as it requires the replacement of the outdoor, back and front of house communication system, as well as a dedicated processing box.
In the age of all things digital, McDonald's could also consider offering its franchisees the option of Hi Auto. 
Hi Auto can integrate with existing intercom systems, doesn't require expensive processing units as it leverages the cloud, and provides over 90% completion rate. And with Hi Auto, the future is bright. 
What will a full rollout mean for the competition?
The success of McDonald's can be attributed to many factors, including the unmistakable allure of McNuggets, the craving for an iconic McFlurry, and, crucially, their creativity. 
The wave of digital innovation comes hand-in-hand with a new era of customer experience: diners have gone digital. McDonald's is creatively responding to this –  they now have rewards programs that identify diners through tech.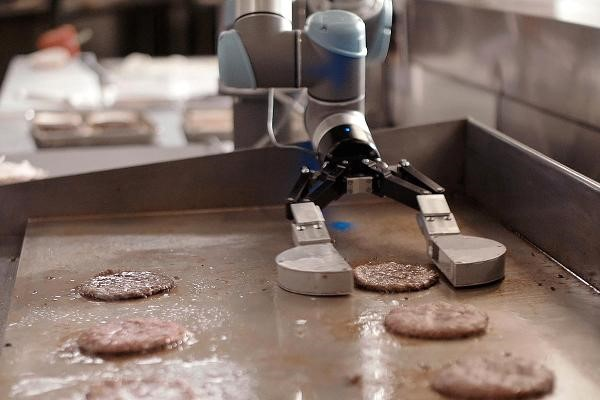 With innovations like this, the standard of drive-thru ordering is on the up. 
To optimize order-taking and tick the boxes of accuracy, speed, and enjoyable customer experience, QSRs first need to follow in McDonald's footsteps. This could include implementing tech like vision AI accuracy checks, AI order taking, and creative reward programs. 
The next step is even more critical. Accelerating sales optimization means neatly tying all these elements together to provide a perfect package. You will improve profit margins and operational consistency – and keep up with the ever-popular McD.
Voice ordering AI: the key to keeping up with your competition
Think back to 2012, when life was simpler. Yes, we had Fifty Shades of Gray, One Direction, and Honey Boo Boo back then (worth a Google). But the QSR experience consisted of walking into a restaurant, waiting for a half-interested teen to take your order, paying with cash, then waiting again for the little brown parcel to arrive at the end of the counter. Oh, how far we have come. 
The QSR industry is still changing rapidly. The impact of investment in automation technology and AI by major brands like McDonald's is a sign of what's to come: innovation, innovation, innovation. 
Whether you're mature in your digital transformation journey or about to take your first step, our scalable and flexible conversational AI, Auto, seamlessly integrates with your existing POS system and operations to handle your order taking. 
Auto's automated order taking is ready to work 24/7, so you can handle more customers at your drive-thru, provide quicker service, and boost revenue. Request a free demo today.