What does an excellent food service business need? The clue is in the name – QSRs have perfected the 'food' part, but optimizing the 'service' side of things is not so easy. 
One of the most critical and longstanding challenges in the QSR industry is the labor shortage, with staff turnover set to reach a massive 75% this year. The Great Resignation has contributed to quit rates of around 5%, leaving gaping holes in staff schedules and negatively impacting the consistency of customer experience.
Rather than dedicating more investment to recruitment and retention (which, statistically, will only be a short-term solution), QSRs are using automation technology to complete the same amount of work, minus the need for human employees. 
Automation provides the consistency often lacking due to workforce fluctuations, producing high-quality results faster and more efficiently. This technology is already making waves across the industry, and we will reveal how and where you can optimize your QSR in this blog. 
How is Automation Currently Used in the Food Service Industry?
Drive thru ordering:

Re-assign your staff to business-critical tasks and implement an automated ordering system like voice AI at the drive thru, which we will explore later in the blog. 

In-store ordering:

Adding a self-service kiosk to your restaurant is a great strategy to decrease queues and improve customer satisfaction. The kiosks process orders and payments and connect to third-party systems without need for human supervision. 

Table reservations:

An online booking system updates in real-time and sends personalized reminders to your customers, plus it informs you of cancellations, no-shows, and new bookings.  

Inventory management:

Say goodbye to spreadsheets and use software to track your inventory, automatically purchase low-stock items, and alert you to the best-selling products. 

Finances:

You can eliminate repetitive accounting tasks by using automation to process invoices, receive payments, and generate operational reports. 

Food preparation:

Automated food preparation and robotics technology can help reduce staff presence in the kitchen. It can take over and complete tasks like frying, pizza making, and salad chopping.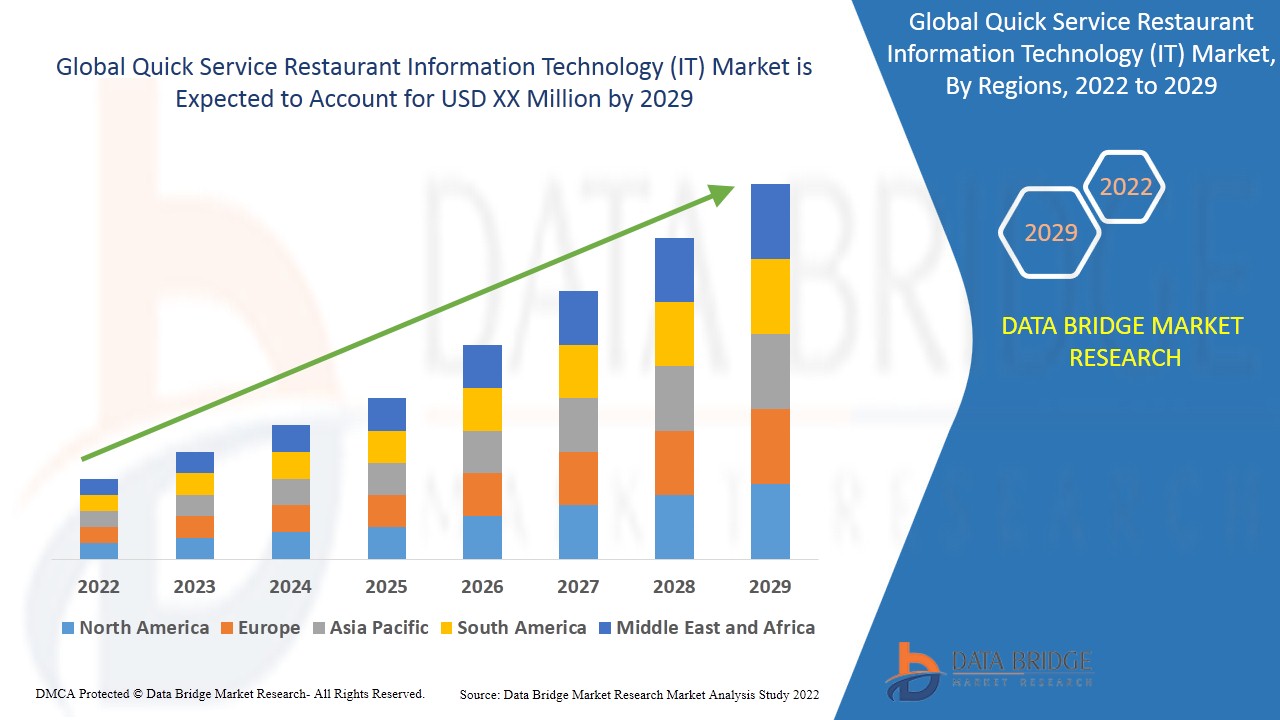 Payment: Customers expect a range of payment options nowadays, including mobile and card, as well as cash. A payment processing device can connect to your POS (point of sale) system, enabling seamless instant updates when customers make a purchase.
8 Examples of How the Future is Already Here
Forget hands-free – automation makes your QSR human-free. While this technology might sound idealistic, it has already proven its effectiveness across the industry. Here are six exciting examples of how automation is making waves and enhancing efficiencies across food service. 
1. Robots are Packaging Our Food
Many manufacturing businesses and factories rely almost exclusively on robots to run their production lines, and the QSR industry is catching on to their success. Robotics applications for food packaging include:
Placing individual items into boxes.
Sliding baked goods off a tray.
Stacking items on pallets.
While these might seem like simple tasks for a human, they represent the leaps and bounds of innovation the robotics industry has achieved. 
The success of robotics technology lies in its speed. Collaborative robots can work together to package larger volumes of goods for warehousing and mass production, significantly reducing labor costs and the risks associated with manual labor. Need to fold some cardboard boxes or seal some bags? Get a robot to do it.
2. Voice AI is an Upcoming Drive Thru Trend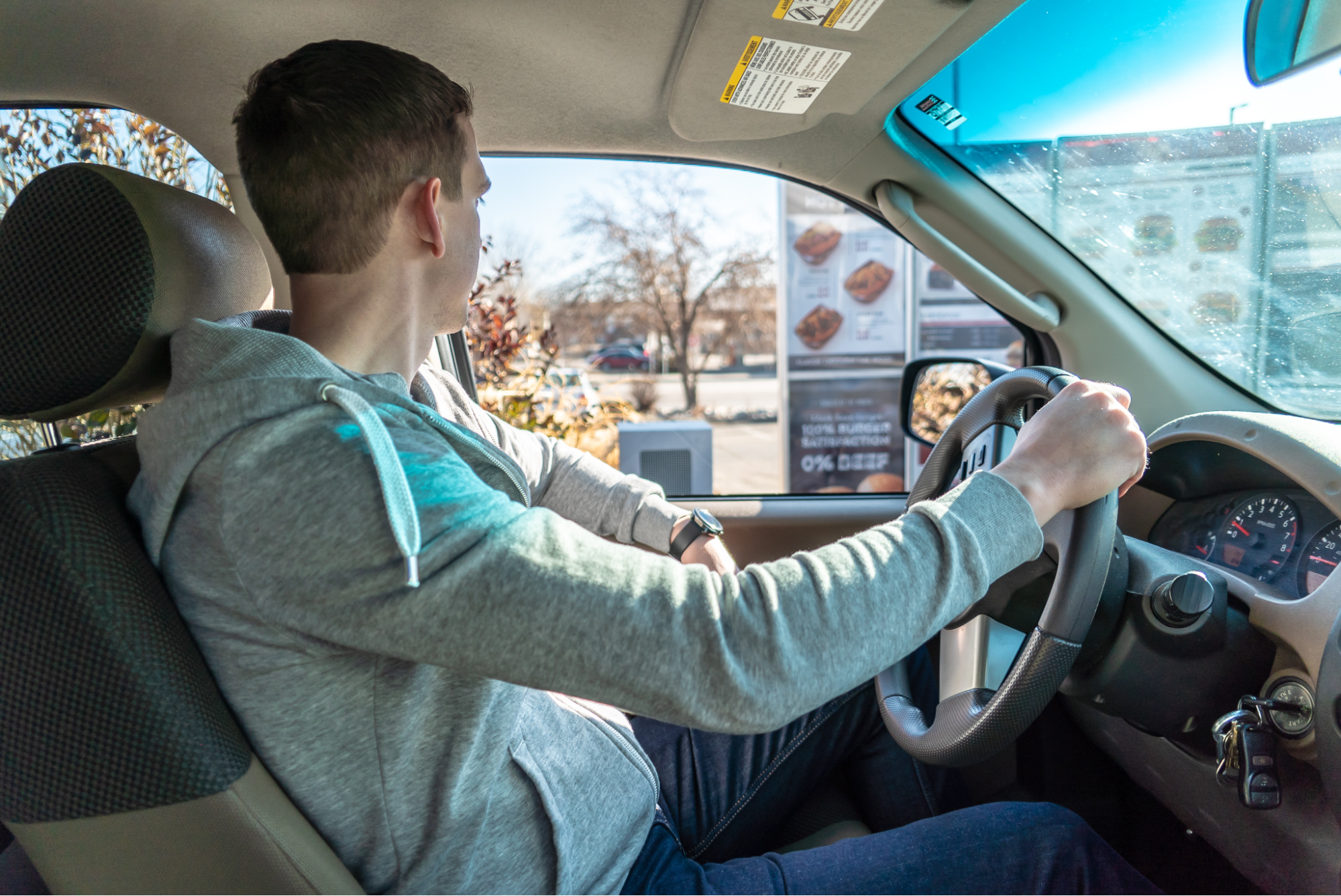 42% of the US population will use voice assistants like Siri and Alexa this year, demonstrating that voice AI is already a staple in customers' lifestyles. 
Fast food icon McDonald's is one of the first major players to adopt voice AI. It is testing the technology at the drive thru in ten restaurants across Chicago, aiming to improve the speed of service and avoid the consequences of staff shortages. 
Elsewhere in the country, Lee's Famous Recipe Chicken and Checkers & Rally's are innovative adopters of our voice ordering system, Auto, with great results. For example, Lee's quickly achieved a 99% accuracy rate, and Checkers is unrolling Auto in 420 of their 800 drive-thrus. While there is some confusion in the market today, Hi Auto is the only company to scale voice order taking to hundreds of stores. 
Auto customers experience over 90% of orders completed by the AI accurately while McDonalds is reporting that only 68% of order are completed accurately (80% completion rate * 85% accuracy). Some customers believe that this numbers limit their ability to save on labor and tend to frustrate guests and employees. 
Another challenge facing McDonald's that Auto customers don't need to worry about – its voice AI is IBM's SaaS solution, which requires huge capital expenditure plus the installation of a processing box and an entirely new communication system. 
In contrast, Auto integrates with your existing intercom and leverages cloud technology, meaning a full rollout can happen sooner than you think.
3. Sensors For Food Safety
Quality is king in the food service industry, and just one disappointing meal could send your customers running to a competitor. Food production platforms like Kwali use AI and sensors to monitor the quality and speed of every meal produced, helping identify precise ingredient levels, quality guidelines, and improvement suggestions. 
Similarly, sensors and IoT devices allow you to track inventory and products through the supply chain and see a real-time view of the items' location, temperature, and more. 
AI can hugely improve food safety management processes by detecting cues like the composition and characteristics of food. Amazon's self-serve stores are a perfect real-life example of the positive impact that sensor-driven shopping can have on reducing wait times. 
4. Robotics For Food Creation and Delivery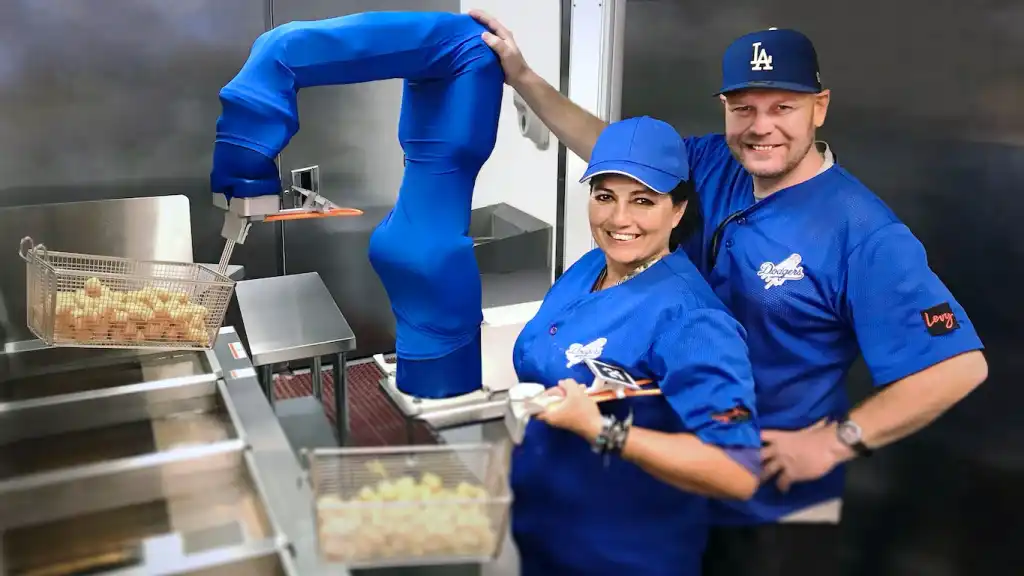 If perfection and consistency are your goals, look no further than robotics technology. Kitchen departments can use robots for simple and repetitive tasks like beverage dispensing and cleaning utensils, as well as complex advancements such as deliveries and assembling burgers. 
Domino's is trialing an autonomous pizza delivery robot with smart temperature-controlled compartments to keep food hot and drinks cold. And others are following suit.
One of the most innovative restaurant robots is Miso Robotics' Flippy 2, consisting of a dextrous arm and AI-vision technology. It can manage high-volume foods like fries consistently and accurately and is engineered to fry almost anything without human intervention.
5. Self-serve Kiosks are in Hot Demand
You don't need to be a QSR expert to know that customers hate waiting. Who can blame them, considering the whole selling point of a QSR is the speed of service? 83% of guests say that using a self-serve kiosk is faster than ordering/paying through a staff member, and over four-fifths of Millenial and Gen Z actively seek out restaurants with self-serve kiosk options. 
Self-service kiosks improve order accuracy (after all, customers select the items themselves) and are a valuable investment for reducing wait times. 
Freestanding, wall, or desk-mounted options can be placed around your QSR to take the pressure off staff behind the counter. Most solutions integrate with your POS and can support multiple payment options, meaning there's no extra work for your employees on the floor. 
6. Inventory Management Has Become Automated by Necessity
Business owners and operators spend almost 50% of their working week on administrative tasks. Inventory management and accounting software help you maximize your time, and 73% of managers agree that automation improves the efficiency of financial functions.  
Automated inventory management does more than just check how many ketchup bottles you have in the back. It communicates with your POS and offers predictive analytics on which items generate the highest sales, waste costs, and procurement savings. Plus, integrating inventory management software with an accounting platform gives you visibility over your spending. 
7. Location Detection Helps Attract Customers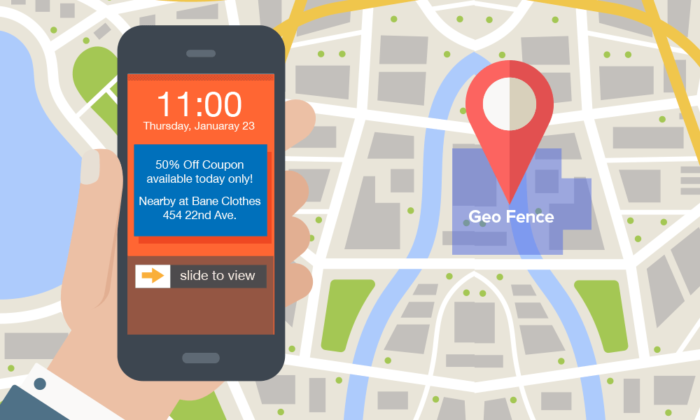 80% of consumers are more likely to buy from a company that provides a tailored experience. By harnessing geofencing for your marketing efforts, you can detect customers' locations and send alerts, offers, and exclusive messages directly to their mobile. 
For example, you could remind them that they have loyalty points to use or provide a free drink coupon to entice them inside. 
Vehicle detection technology identifies customers based on their license plate, mobile phone, or facial recognition. Then it generates automated suggestions at the order stage based on their order history and preferences. It is yet another impactful way to add a personal touch to your drive thru systems.
8. Customer Loyalty Programs are All the Rage
Speaking of which, when was the last time you updated your loyalty program? 
A great loyalty program should be exciting, rewarding, and easy to access, so automation is the ideal solution to help connect diners with your brand. For example, you can use vehicle detection and geo-tracking technology to automatically add points to the customer's app when they order at the drive thru, so there's no hassle for them. 
95% of loyalty program members want to engage with brands through new and emerging technologies, showing that customers are open to trialing QR codes, location-based alerts, and personalized offers based on their intent data. 
Boost Your Food Service Business With Automation
68% of employees say they have too much work to handle daily. In the QSR industry, staff are stretched thin following the Great Resignation, and workplace pressures will only contribute to turnover rates in the long run. 
Put simply, one of the best things about automation technology is that it's not human. Automation can work 24/7 without breaks, and it will always maintain consistency whether you are short-staffed, exceptionally busy, or in any other situation. 
Auto is your next employee of the month. It's never distracted and is always ready to take an order in a friendly and welcoming manner. Auto can process mid-sentence changes, handle multiple requests, and work with 40 complex menus, so it will always perform more efficiently than a human cashier. 
Try Auto for free today.