When it comes to the QSR experience, speed is everything. But industry-wide labor shortages make speed an almost impossible challenge, putting employees and managers under strain. 
68% of employees say they're overloaded at work with too much on their plate (or napkin, or tray…), and diners are feeling the negative effects of a stressed workforce.
The solution? Automation can improve productivity by 66%. Let's review the top 10 automation trends you should know about for your restaurant or food service business.
Why is automation important in the restaurant industry?
Productivity
Automated systems can perform the same tasks and processes as humans; only they work 24/7 with no breaks or distractions. 
The immediate benefit is that you can deploy automation across almost every part of your business without having to account for vacation time or a lack of staff. This can be used in numerous ways, from the intercom system to accounts management.
Speed of service
A digitally optimized QSR is faster and more efficient, which appeals to time-poor and hungry diners. After all, 42% of customers rank speed of service as the most important aspect of a QSR.
The clue is in the name, so its vital speed of service is a priority in your quick service restaurant.
Modernization in the customer experience
Diners in 2023 expect high-quality digital and physical experiences from QSRs, including an integrated online ecosystem and a variety of payment and ordering methods.
Automation helps your QSR offer the streamlined service and experience diners are now expecting. This up-to-date consistency that is apparent when utilizing automation will be a major hit with diners.
Cost reduction
Labor costs amount for up to 40% of QSR's spending, and this figure creeps up when you consider the challenges of hiring and retention. 
Instead, one investment in an automated solution can return thousands of hours of fast and efficient work. This speed and lack of errors could also result in higher customer satisfaction, retention, and upselling too.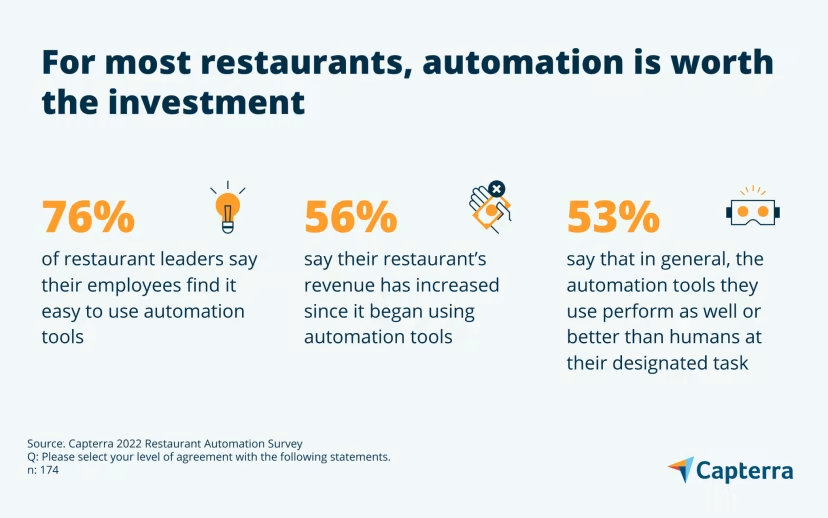 Workplace safety
Using robotics and automation tech for hazardous tasks like frying and chopping makes your QSR safer for employees and a more attractive workplace for new staff in the competitive labor market.
How has technology changed the restaurant industry?
The drive thru was the first major innovation in the restaurant industry. Accessing great food became faster and more convenient than ever thanks to the likes of In-N-Out, McDonald's, and a humble Texas chain called the Pig Stand. 
Up until the 1970s, the drive thru still marveled diners. After, the industry sort of stagnated, and the concept of a QSR remained fairly unchanging – until the pandemic came along.
Suddenly, digital ordering accounted for up to 40% of sales for some businesses. The drive thru returned to its golden age of popularity, and consumers also interacted with their favorite QSR via contactless digital channels and experiences. 
Many trends that emerged during the last three years (like QR codes, third-party delivery apps, and touchless payment methods) remain a staple. Others, like robotics technology and virtual brand marketplaces, would never have been possible without the restaurant industry's accelerated post-pandemic digital transformation.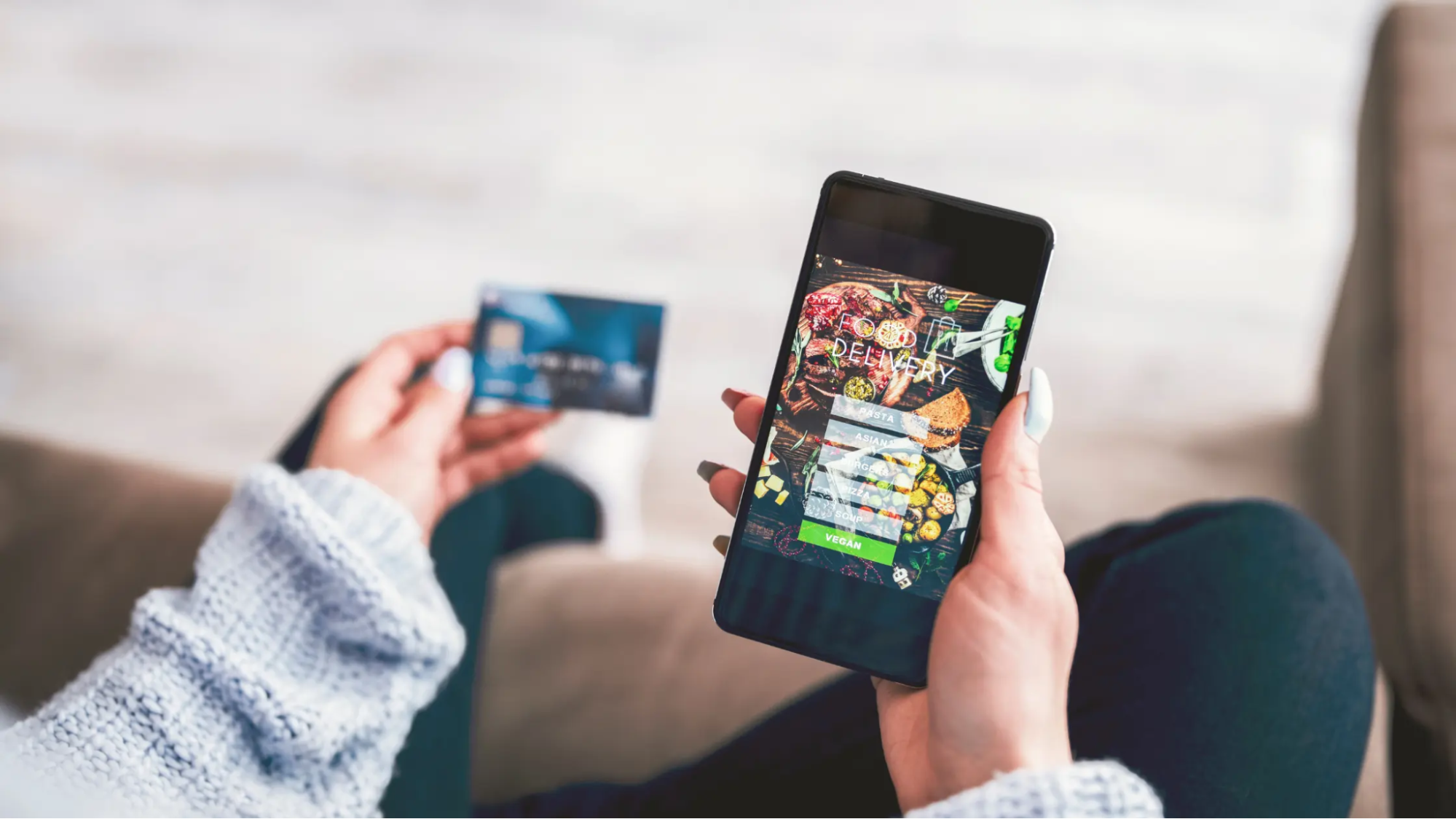 10 Restaurant Automation Trends to Watch Out for in 2023
Automation is already here to stay – if your QSR isn't experimenting with any of these top 10 trends, you could be falling short of your diners' expectations this year.
1. Automated Inventory Management Software
Over 17% of food is wasted every year in the restaurant industry, and the impact is as troublesome for QSRs' profit margins as it is for the environment. 
By 2023, food waste will cost businesses $1.5 trillion annually, so QSRs should be streamlining their operations now to avoid the big hits to their profits. 
Inventory management software centralizes all stock-taking and inventory ordering, so you can sync and monitor your stock levels in real-time and keep track of food waste. No more running out of tomatoes at the last minute or having so much excess stock you have to throw it out!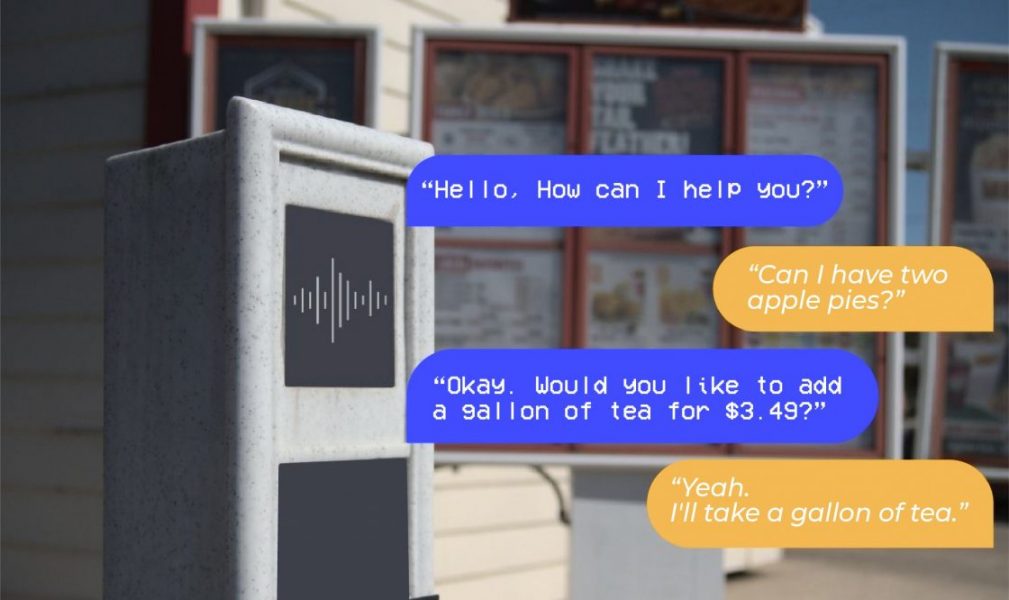 2. Voice Ordering
Industry superstars like McDonald's are testing voice ordering technology to reduce labor costs and ease staff workloads. This is a major trend for 2023 and beyond, as it soothes many of the pain points QSRs and restaurants are currently facing – lack of staff, errors in ordering, and slow service.
With automation, human inefficiency is a thing of the past. Human cashiers have an average accuracy rate of 84.4%, which makes sense considering distractions, socializing, and tiredness. 
In comparison, Auto successfully completes orders for Lee's Famous Chicken Recipe with an impressive 95% accuracy rate, exceeding staff expectations. Auto is also placed in Checkers and Rally's where it runs in more than 350 stores. Hi Auto has become a major leader in the voice AI and ordering industry.
3. Automated Table Reservations
Does the thought of throwing your reservation book away fill you with fear? It could be one of the best operational decisions you make. 
Automated table reservation software enables you to accept bookings and track cancellations and no-shows in one platform, giving you a real-time view of guest activity. Your guests can book anytime, anywhere, rather than waiting on the phone for a staff member to answer.
4. Food Preparation Robots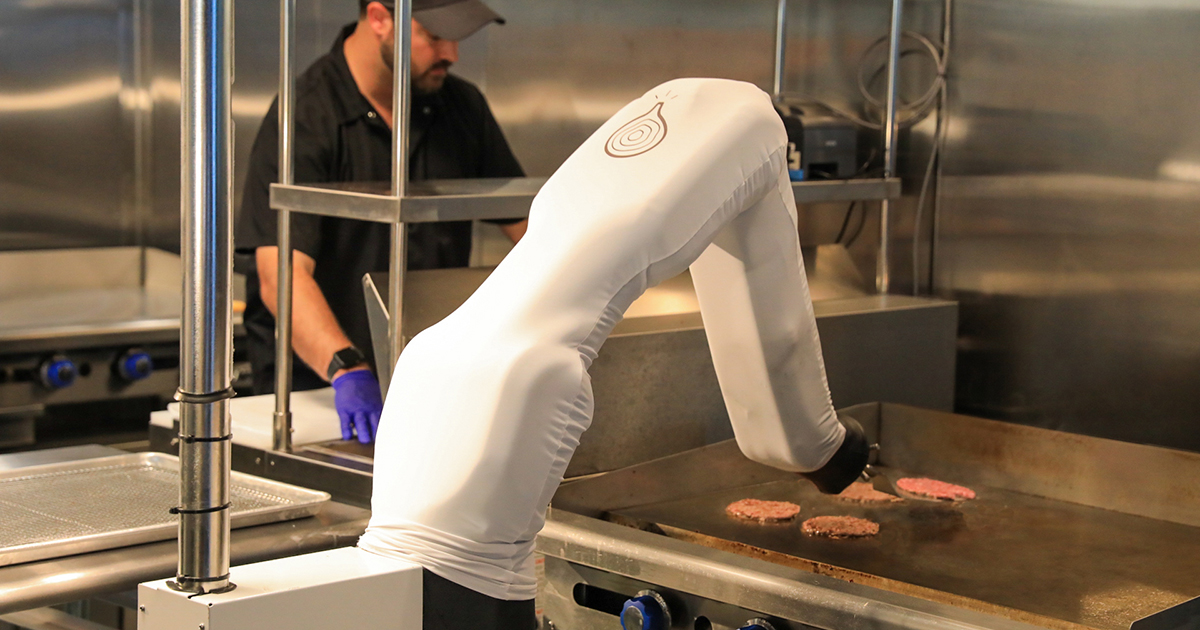 You might think that tasks like chopping salad, frying potatoes, and making pizzas are too fiddly and complex for a robot, but you'd be wrong. 
QSRs and restaurants can easily automate simple and repetitive tasks like flipping burgers using specialized robotics technology, meaning you can re-assign your staff to other diverse jobs that require the human touch. These tasks may seem small, but the time it takes to chop, fry and bake adds up.
Ultimately, up to 82% of all food service positions can be replaced by robots to some extent, even delivery – just check out Domino's pizza delivery robot, complete with temperature-controlled compartments and autonomous driving capabilities. 
5. Self Ordering
We humans love to be in control, don't we? Maybe that's why the use of self service ordering will grow at a rate of 6.4% by 2026. 
Self service restaurant kiosks include user-friendly software and hardware that guides the customer through ordering. It is usually a standalone or built-in touch screen that provides payment terminals, a receipt printer, and POS integration, so your QSR can process, track, and fulfill the order with minimal hands-on intervention from staff. 
6. POS
The rise of alternative ordering solutions means customers will order via third-party delivery apps, self service kiosks, mobile apps, websites, the drive thru, traditional in-store counters, and more. 
An automated POS software solution consolidates every order and transaction in one place for reporting capabilities, so you can optimize your operations into one location.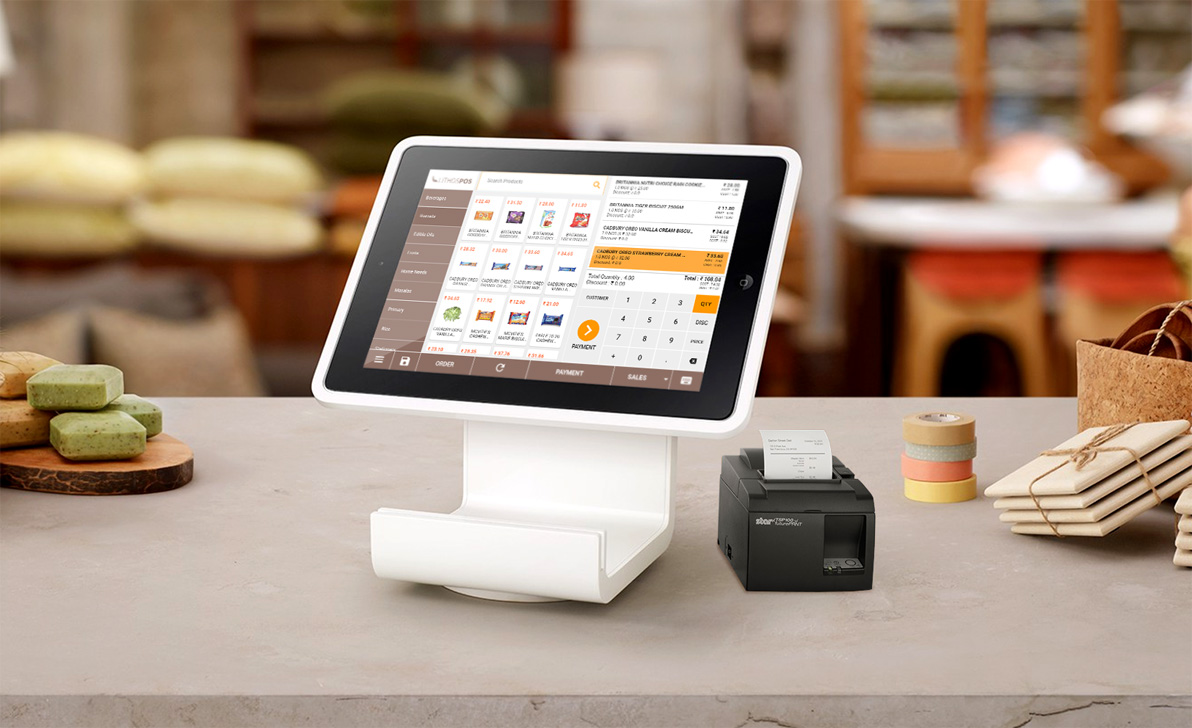 7. Contactless Payment
An essential part of the QSR industry's digital transformation is the adoption of contactless payment options. Nearly 20% of all US credit and debit card transactions are contactless, and it's beneficial as a faster and more hygienic way to pay.
The contactless payment terminal will automatically upload the order and transaction information to the POS and inform the kitchen that there's a new batch of fries to prepare. 
8. Virtual Brand Marketplaces
A virtual brand (sometimes called a ghost kitchen) is a delivery-only restaurant with no storefront, dining area, or public access. Instead, customers order via a third-party app or website, such as a virtual brand marketplace. 
QSRs and food industry vendors can leverage this technology to reach more customers and boost sales, minus the high startup restaurant costs. That's right; you can run a virtual brand from your existing kitchen.
9. QR Codes
Those small, black-and-white boxes are the secret sauce for many successful QSRs. Diners can scan a QR code to quickly and easily access menus, apps, loyalty programs, and more. 
They facilitate touchless service and help keep customers engaged – for example; you could put a QR code that links to a promotional offer on receipts to tempt customers back. Other innovative use cases include marketing (e.g., linking to your social media pages), feedback surveys, and payments. The options are endless with QR codes.
10. Digital Loyalty Programs
You can use automation technology to connect with your customers across a range of digital channels, including dedicated loyalty programs. 
As well as QR codes, vehicle detection solutions use AI to recognize license plates, faces, or mobile phones. Then you can automatically identify customers and offer them exclusive discounts or update their loyalty points while they wait at the drive thru. 
Grow Your Restaurant Business With Automation
As far as automation goes, the best bet is to take a 'can do' approach. No matter what part of your business operations is slow or inefficient, you can automate it. 
Start at the drive thru with Auto, our conversational AI solution that seamlessly takes over from your staff to ease workplace pressures and hugely boost efficiency. 
Auto has two-way communication with your POS to make sure you always know when items are out of stock and keep track of all transactions. Unlike a human employee, Auto is never distracted and always ready to work – it's the perfect example of automation's impressive capabilities. 
Try Auto for free today.