Conversational AI at the drive-thru will be adopted in scale in 2021-2022. McDonald's has a team of over 50 people developing its proprietary technology, and announced at a recent franchisee conference that they are planning to scale the technology. Lee's Famous Recipe adopted conversational AI at some of its locations earlier this year, and has seen huge improvement with staffing, employees, and customer experience. The company is using Hi Auto's system, and is now expanding the solution to its busiest locations. Other large chains, including Checkers and White Castle, are testing conversational AI. Customers are likely to see conversational AI in many restaurants within 2 years, as the system enables them to better manage some of the challenges they are facing.
We all know that conversational AI is coming to commerce. But did you know that the trail blazed by Alexa, Siri, and OK Google is heading straight to quick serve restaurants (QSR)? By the end of 2021, conversational AI will take orders at the drive-thru as it helps QSRs overcome volatility in volume, reduce stress on employees, and provide a more consistent customer experience.
The hospitality industry is built around two fantasies – futurism and nostalgia. We can see extremes of this all over the world. In France, robots make pizzas while San Franciscans can get a gourmet burger at Creator is made on an assembly line. Contrast that with the Apple Pan in Los Angeles or Pat's King of Steaks in Philadelphia, where little has changed in nearly one hundred years.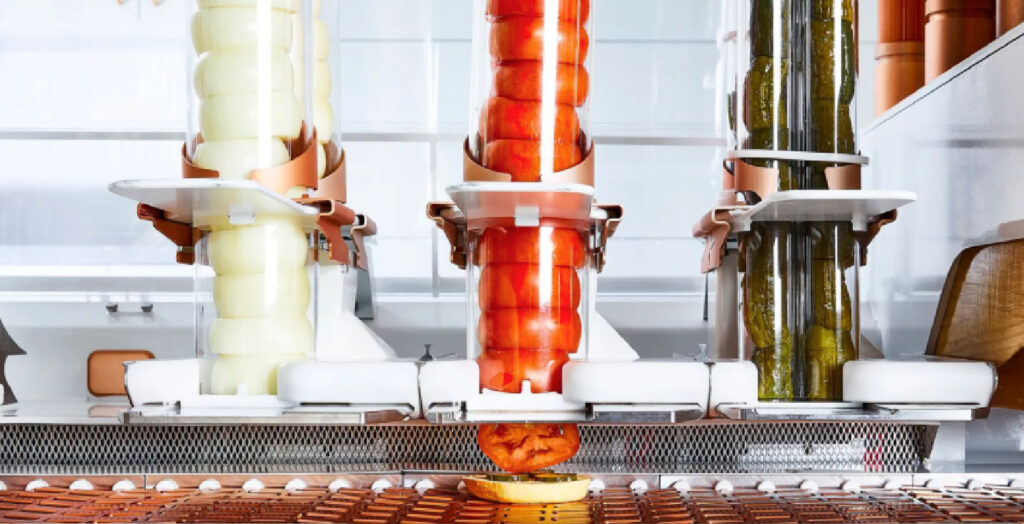 Conversational AI aids QSRs by maintaining the nostalgia of the drive-thru while embracing the technology of tomorrow. Those two features have given QSRs an advantage over the many restaurant chains that failed to adapt. Howard Johnson's, Gino's Burgers, and Burger Chef's Hamburgers are just three nationwide chains that were hesitant in adopting the drive thru back in the 70s and 80s. They stuck to stale business practices, lost market share, and went out of business.
The drive thru has aided QSRs in bouncing back from COVID-19. Consumers who were leery about eating in public or waiting in closed spaces for their orders could always drive to their favorite QSR, order their food, and bring it home without putting themselves at risk of the disease. The pandemic highlighted three essential advantages the drive thru offered.
First, customers could wait for their food in the relative comfort of the car. Second, they could take their time reading the menu while they waited for their turn in line. Finally, they were in and out of the restaurant in just a few minutes.
However, the increased use of the drive thru window pointed out some challenges store managers are facing. Rising minimum wage and high employee turnover frequently leaves QSRs understaffed. As a result, employees are constantly multitasking, leading to errors in order taking. In a related issue, undertrained and multitasking employees usually lead to an increase in the amount of time it takes to capture an order. This challenge is compounded due to the  volatility in volume of customers which can cause the overall customer experience to be hurt.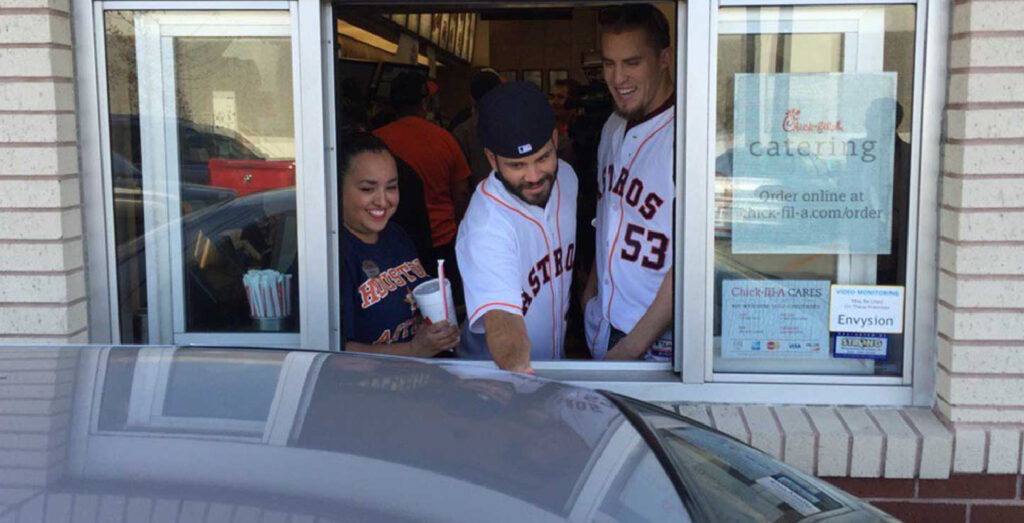 Speed at the drive thru is critical. Saving just ten seconds per car on an order can equal a 1% revenue increase, as the window is able to handle an increased number of orders every day. The need for speed and accuracy has brought QSRs to conversational artificial intelligence. The technology doesn't simply record and transcribe voices. It understands the way humans speak, so when a customer says I'd like a large coke, actually make that a Diet Seven Up, conversational AI understands that the customer would like a large Diet Seven Up. As a result, it is fully capable of accelerating the ordering experience, and improving the customer experience through faster, more accurate order taking. 
"Hi Auto solution is a great example of how AI can address two of the critical problems in quick-serve restaurants. Order accuracy which goes straight to consumer satisfaction and then order accuracy also hits on staff costs in reducing that extra time staff spends. Hi Auto has been able to implement this on a very cost-effective intel platform." – Joe Jensen, Vice President, Internet of Things Group and General Manager, Retail, Banking, Hospitality and Education at Intel Corporation.
Conversational AI isn't science fiction. McDonald's has invested significantly in the technology with its 2019 acquisition of Apprente and is currently testing their platform at drive thru windows in some of its locations. It has expanded its technology labs and is ready to start scaling their technology in a rollout that will cover its 14,000 locations.
With McDonald's developing their own proprietary technology, other QSRs are looking for solutions to help stay competitive. Hi Auto has stepped up to the challenge, with a conversational AI platform that has already been deployed at QSRs like Lee's Famous Recipe in Ohio. The Hi Auto system delivers a 94% order completion rate and average speed that's even faster than a human operator.
QSRs are fighting to stay ahead of the curve with staffing challenges and customer experience consistency challenges. By deploying AI tools to improve efficiency and cut down customer wait times, QSRs have the tools they need to better serve their customers while improving their top and bottom line in a significant way.
Join Our Newsletter, so that we reach out to you with our best news and offers