It's all hands on deck in the QSR industry. The problem? Well, employees only have two hands. 
Plus, the Great Resignation means there aren't enough team members to steer the ship in the first place. Considering the current hiring crisis, getting people on board seems increasingly impossible.
Staffing issues and supply chain delays are making post-pandemic revenue recovery difficult for QSRs. Covid-19 has left a $16 trillion dent in the economy, and 75% of diners say customer service worsened during the pandemic. The food service industry is working hard to earn back customers' trust, just as much as financial losses. 
Although QSRs might feel like they're fighting a losing battle, the solution is right under their noses and right outside the door – quick service software solutions in the drive-thru.
Streamlining the drive-thru can increase sales by up to 8%, which makes it an integral part of growth strategies. 
Let's look at how you can maximize this crucial revenue stream by turning the humble drive-thru into a well-oiled, technology-driven operation. 
Why is quick service software crucial for the drive-thru?
Before QSRs can enjoy revenue rewards, they first need to entice back those customers disappointed by their experience during the pandemic. 
To achieve this, businesses are focusing on the golden triangle of poor guest experience: bad customer service, slow wait times, and high order inaccuracies. 
The hiring crisis doesn't look like it's going away any time soon, and 7 in 10 operators say they don't have enough staff to support their current service demand. 
Instead of relying on stressed and stretched-thin employees, QSRs are reducing operational friction and improving labor efficiency by integrating software and technology into their businesses. 
Digital solutions help reduce labor costs by removing the need for human employees, and automation capabilities can improve output, speed, and consistency.
Top 7 quick service software solutions
71% of QSRs say digital transformation is their most important business strategy. But the digital transformation journey is not linear, and it's certainly not the same for every business. 
Here are our top picks for quick service software solutions to help you identify where to integrate new technology into your operations.
Automation
Not every task needs human intervention. Digital technology automates operations, from order-taking AI that speeds up drive-thru wait times to solutions that instantly update inventory management. 
These small changes take pressure off employees so they can focus on providing excellent customer service.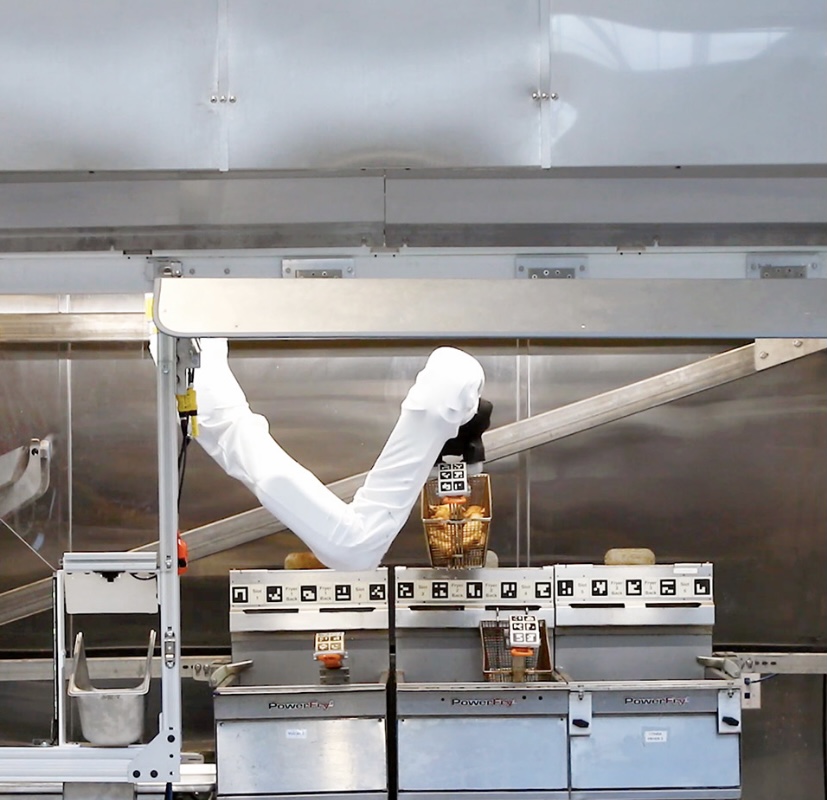 Robots have come a long way since R2D2 first captured the world's attention on the big screen in 1977. Now, robotics engineering is applied to every aspect of QSR food processing, including delivery, pizza-making, and even serving coffee. 
Pros: Miso Robotics' Flippy is engineered to fry pretty much everything. It prepares twice as fast as employees and increases food throughput by 30%. Save on labor costs by keeping your employees out of the kitchen and allowing Flippy to independently prep, recognize, and fry high-volume amounts of food. 
Cons: Although Flippy is designed to fit most kitchens, installing it in very small spaces could be a squeeze. 
Reviewer says: "I can see these robots [being part of] every fast food restaurant around the world."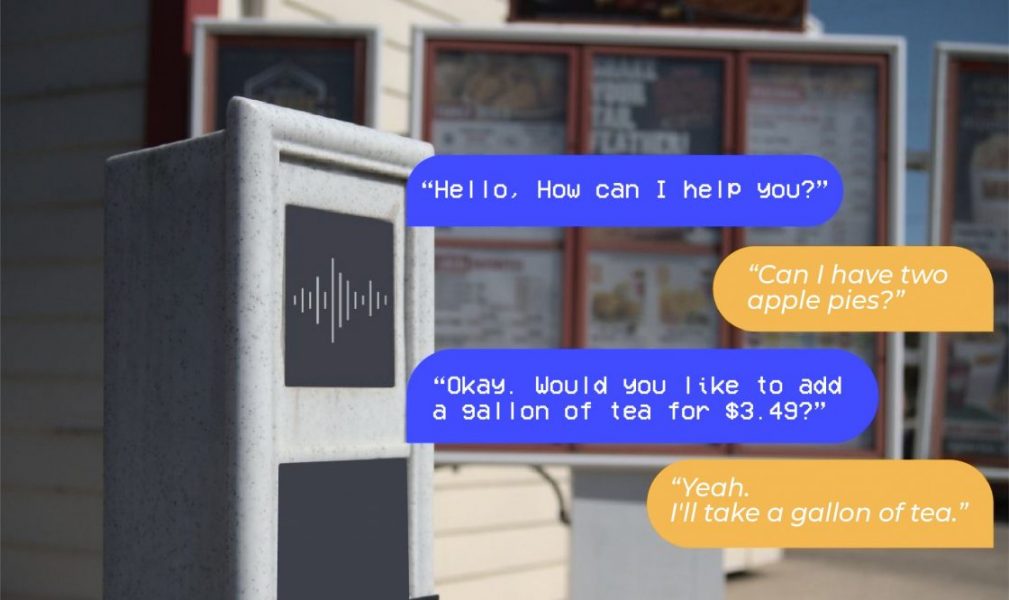 70% of sales occur at the drive-thru. While this ordering style might reign supreme as the most popular way to satisfy hungry stomachs, not all drive-thrus are created equal. 
Speed and accuracy shouldn't be mutually exclusive, but unfortunately, it appears they are.  According to the 22nd annual Drive-Thru Study, KFC ranked as the fastest drive-thru at 302.6 seconds, but their accuracy was one of the lowest at 83%.
Pros: To combat this, QSRs are introducing order-taking AI like Auto. It's even helped well-known businesses like Lee's Famous Chicken Recipe to achieve 99% accuracy, which helps them deliver faster service times and a consistent customer experience.
Hi Auto is the first company in the world to widely deploy voice AI at the drive-thru, and it takes orders from 1 million hungry diners per month in 250 restaurants.
Cons: Employees might be tempted to step in when AI is taking an order, but as the CEO of McDonald's remarks, it's important to train staff to let the tech do what it does best. 
Reviewer says: "What I've seen with Hi Auto is they get the order right. That order accuracy is truly great. It repeats the order to the customer and always gets it right."

Order-taking isn't a standalone task. When an order is received, the system takes payment and passes the order on to the kitchen for preparation. The GiveX POS (point of sale) system links online ordering and kitchen communication. 
Pros: The GiveX platform has a scheduled ordering feature that enables your customers to pick up and order ahead, so you can speed up production and handle more orders. GiveX is also customizable to your specific needs.
Cons: GiveX wears multiple hats and offers solutions in various domains, including gift cards, kitchen display systems, and POS. It's a bit tricky to distinguish the solutions online, so your best bet is to call their support team for more info. 
Reviewer says: "We were very impressed with GiveX as an enterprise system with multifaceted capabilities. It eliminates the need for multiple single-function programs." 
Inventory Management
Every year, $408 billion worth of food is wasted in the US alone, with the food service industry accounting for 17% of this figure.
Of course, a streamlined inventory management system helps ensure that you can keep up with customer expectations and demands. But it also helps the environment and your profit margin by minimizing food waste.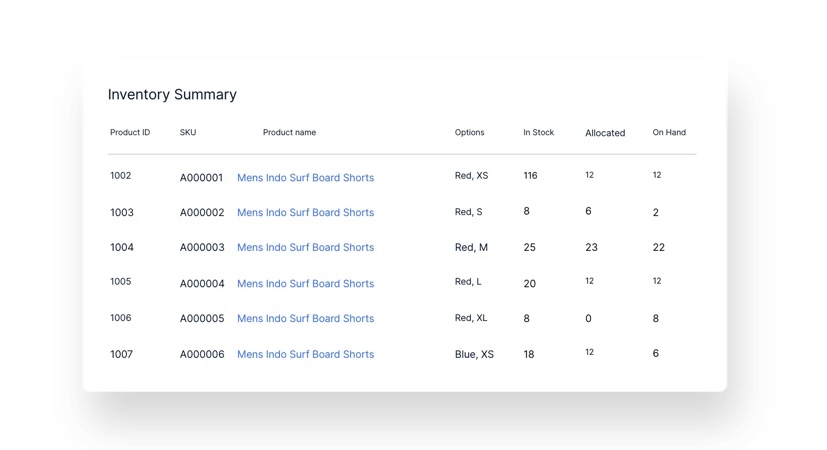 Brightpearl centralizes all inventory ordering and stock-taking so you can manage your inventory in one easy-to-use platform. 
Pros: It's a great choice if you're bombarded with orders from multiple channels. Brightpearl simplifies, streamlines, and automates your orders, so you can sync your inventory in real-time. 
Cons: Currently, users cannot export complete product lists on the platform. The only way to do so is to export multiple reports and combine them to get a bigger picture of your inventory management. 
Reviewer says: "We manage multiple channels, and having a single platform to review all customer orders and transactions is a great resource."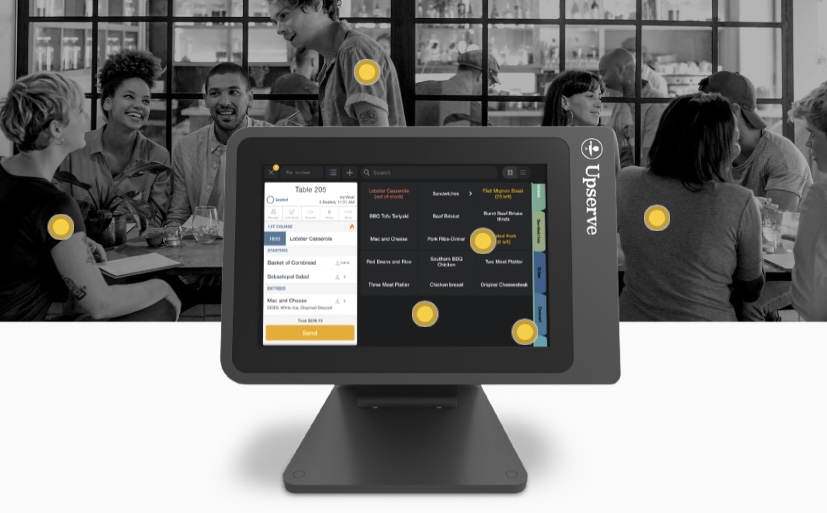 Recently acquired by Lightspeed, Upserve is a digital hub that enables QSRs to streamline online ordering, contactless payments, inventory management, and more. 
Pros: Save a massive 30-50 hours per month by using Upserve's automation features. The 1-click purchasing and real-time deductions feature help you stay on top when your stock levels get low. Plus, the sleek hardware will look stylish and professional in any restaurant. 
Cons: A few users reported bugs with the offline mode feature, which could be a problem if your QSR has poor signal. 
Reviewer says: "I love all of the reporting that Upserve has available to me. It makes staying on top of my business a breeze."
Rewarding Customer Loyalty
Your customers are your most valuable asset. It's essential to thank them for choosing your QSR. And they will appreciate the gesture: 76% say that a loyalty program strengthens their brand relationship. 
Once this foundation is set, you can expect greater brand awareness, more referrals, and a 67% increase in customer lifetime value.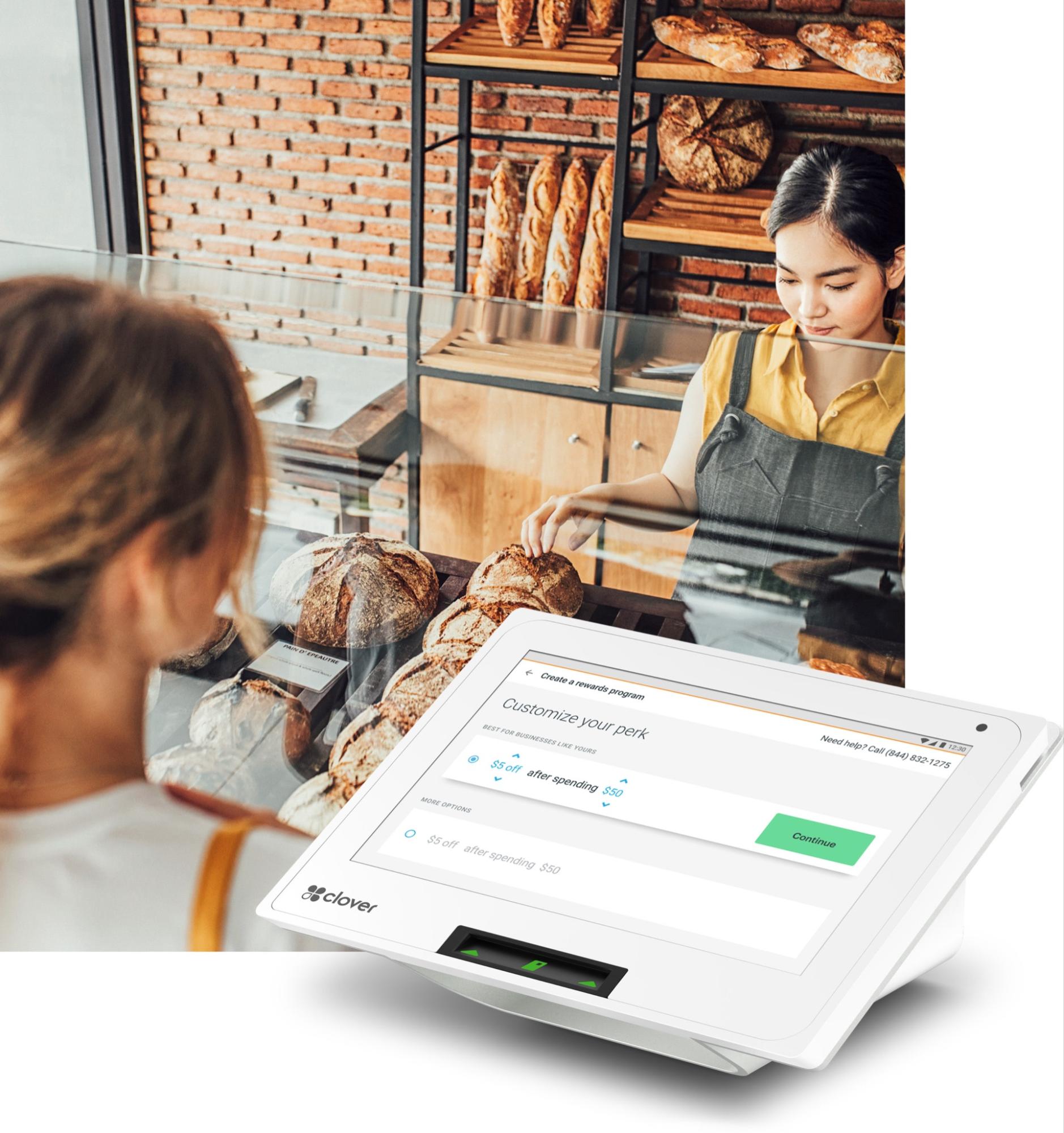 Send direct offers, rewards, and alerts to your customers' devices with Clover Rewards. The platform links customer rewards to transactions, so you can track which perks are most attractive and reward them for more sales. 
Pros: Clover has geofence location capture, which uses Bluetooth to locate customers within a certain geographic parameter and send them customized alerts. 
Cons: The subscription costs are higher than other solutions on the market, and it's difficult to get a hold of the customer service team. 
A reviewer says: "The interface is clear, easily navigated, and very editable to meet your needs.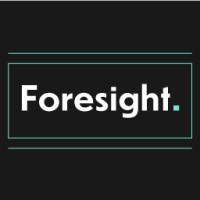 You can use Foresight to implement personalized points and rewards programs, such as limited-time offers, seasonal promotions, and discounts. 
Pros: Foresight supports the three main types of loyalty programs: subscriptions, points-based, and tiered. Whether you want to offer one-time rewards based on customer behavior or encourage long-term buying habits, Foresight's got you covered. 
Cons: Similarly to GiveX, Foresight offers multiple different platforms and solutions. It's an end-to-end eCommerce agency, so you might need to speak to a team member for more info on the loyalty platform specifically. 
Reviewer says: "They're more thoughtful than any other development team I've worked with."
Voice AI takes the strain off your employees
As QSRs continue to recover and innovate in the post-pandemic climate, digital solutions are helping them provide faster, friendlier, and more accurate service to meet higher-than-ever customer expectations.
With Hi Auto's 94% accuracy rate, you'll be well on your way to minimizing delays at the drive-thru, enabling you to serve more customers and maintain a fast traffic flow without needing to hire more employees. 
Evade the hiring crisis and let Auto captain your drive-thru ship. See how Auto could work in your QSR here.