We're living in an increasingly automated world, with margin pressures making restaurant automation systems a necessity rather than an optional extra.
57% of hospitality owners worldwide say that bringing in new technologies like automation was critical to their business' survival over recent years. Restaurant-goers are also hungry for the innovations automation brings. 
58% of people aged 18-38 say they are more likely to return to restaurants that use automation. So if your brand isn't already implementing automation, you may find yourself falling behind.
To get up to speed with the market, let's look at what you need to know to ensure your QSR can compete – including 13 top restaurant automation systems already cooking up a storm.
Key Features to Look Out For in Restaurant Automation Systems
Restaurant automation systems should make your employees' lives easier. To ensure this, there are some vital factors to consider when choosing a restaurant automation system. 
Integration

: It's not useful if the new automation doesn't work well with your current processes. This new automation should integrate with your POS, intercom, or other systems.

Ease of use

: Automation can be daunting. Your chosen tool should be simple to set up and use

;

your whole team will need to use it.

Reputation

: Implementing a new tool requires trust and understanding that the system will work without causing challenges for your restaurant. Read through reviews and client testimonials to help decide if it's compatible with your business.

Pricing

: Decide whether you want to pay for something one-off or pay for a tool that offers monthly subscriptions.
What are the Benefits of Implementing Restaurant Automation Systems?
Alongside staying modern and up-to-date, there are many benefits to implementing restaurant automation systems:
Increasing speed and efficiency 

Saving on costs 

Enhancing customer service

Improving scalability

Staying competitive

Remote management

Reduced waste

Online and mobile ordering capabilities

Better data collection and analysis

Accuracy and consistency

Environmental benefits
How are AI and Automation Shaping the Restaurant Industry?
Running a restaurant has always had its challenges. Yet food businesses have faced even greater hardships in recent years. 
There are roughly 72,000 fewer restaurants open in the US today compared to 2019. And that number may continue to rise as restaurateurs continue to struggle with the fallout of COVID-19.
The pandemic has forced many to speed up their digital transformation journeys. By 2025, restaurant operators are expected to automate up to 51% of their store tasks. 
13 Examples of Restaurant Automation Systems
Order Taking and Reservations
1. Open Table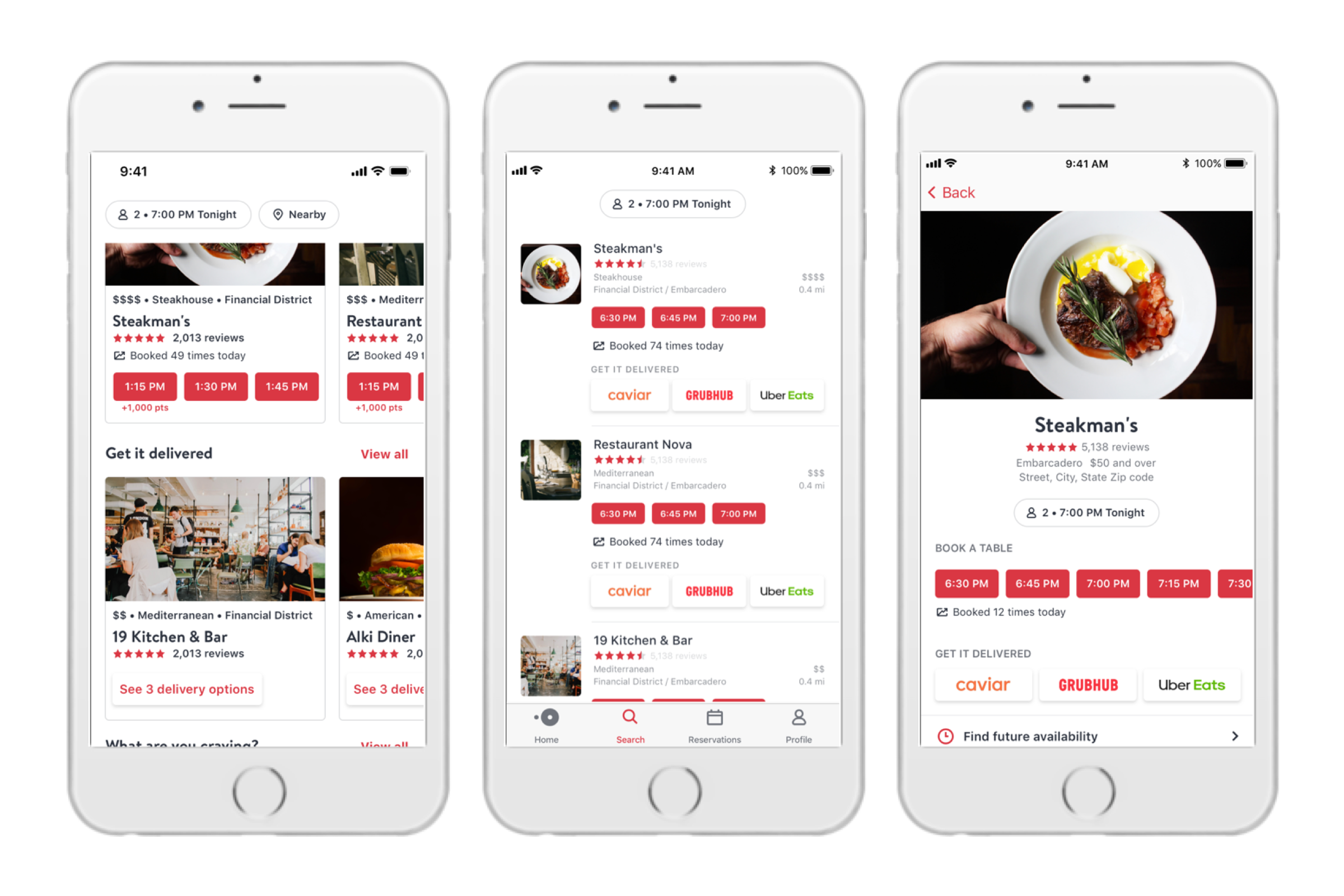 Open Table connects more than 31 million diners to venues in more than 80 countries every month. With this tool, you can accept online reservations and automate assigning tables and server section management.
This is a huge time-saver as managing reservations manually, often via pen and paper, allows for human errors and requires a team member to be focused on this almost continuously.
Best for: Taking the hassle out of managing reservations.
Review: "Patrons are able to reserve spots at our venue without constraint as to time of day or availability of a service person to speak to directly."
2. Hi Auto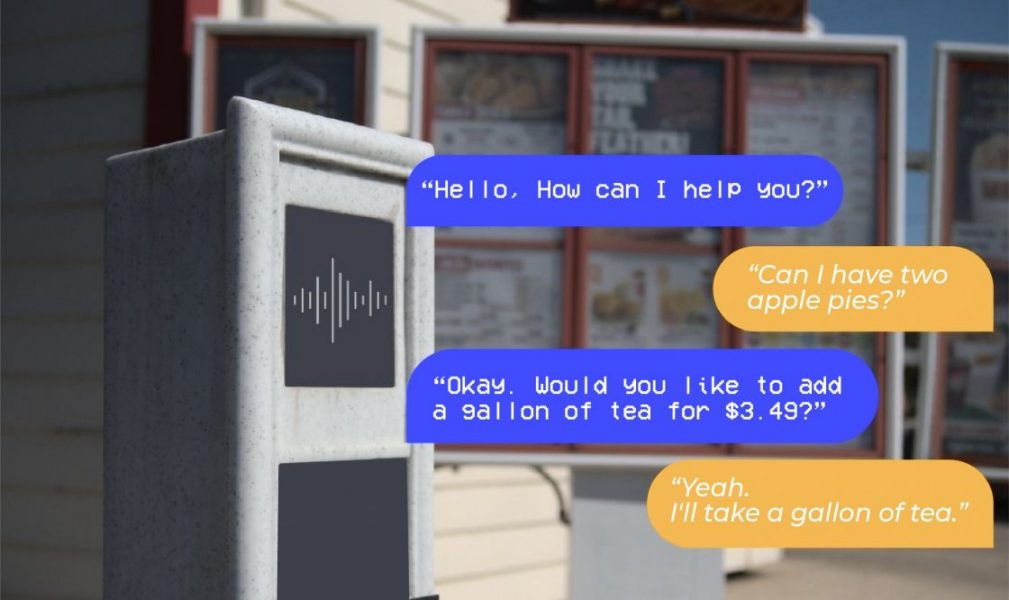 Hi Auto's conversational AI solution replaces the need for human employees at the drive-thru by greeting customers, taking complex orders, and sending them directly to your POS ready to be prepared. Auto integrates with your existing intercom and leverages cloud technology, making the set-up phase easy and seamless.
With Hi Auto, you can wave goodbye to common issues like staff shortages, errors in ordering, and slow service.
Hi Auto technology is now used in more restaurants and QSRs than any other voice-ordering software. As a result, it's a major frontrunner in the voice AI and ordering industry.
Best for: Automating the whole ordering process from the point that the customer interacts with Auto at the drive-thru. This is done with ease and accuracy so your team can focus on improving customer service elsewhere in the chain.
Review: "We love it because she [Auto] can take 6 cars and I'm still talking to you without putting you aside because you're asking a question. I love it." – Store GM for Checkers.
Point of Sale Systems
3. SumUp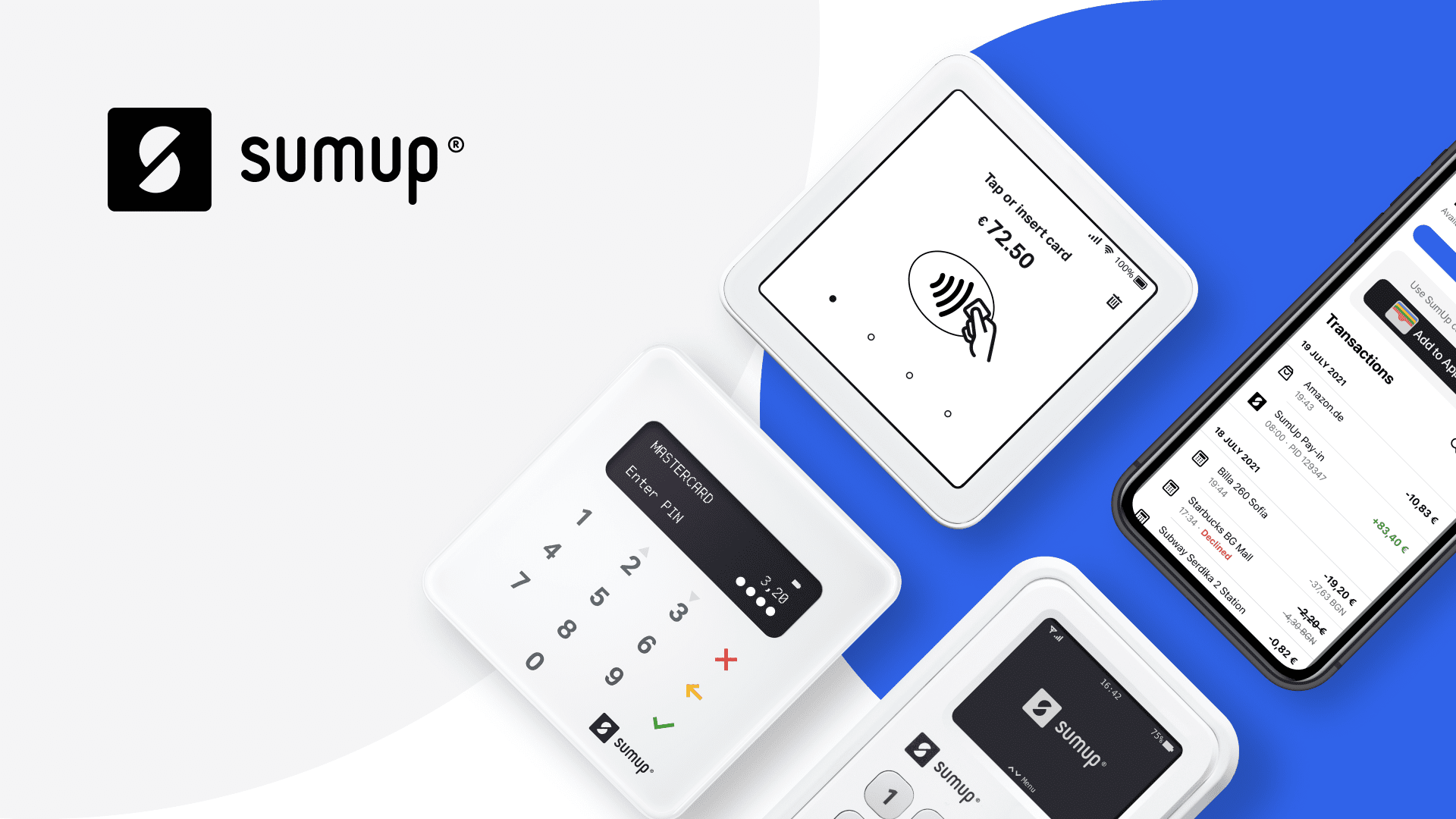 SumUp is a payment processing platform that aims to empower small merchants across the globe with its portable POS and card readers. It even provides on-screen tipping suggestions for your customers, so this is all done for you.
Once the payment has been completed, it can build customer databases from the transactions, which can be used to personalize promotions. This tool reduces admin and paperwork, while increasing knowledge about the customer.
Best for: Making payment processing pain-free and affordable.
Review: "SumUp is easy, practical, and has no hidden costs."
4. Square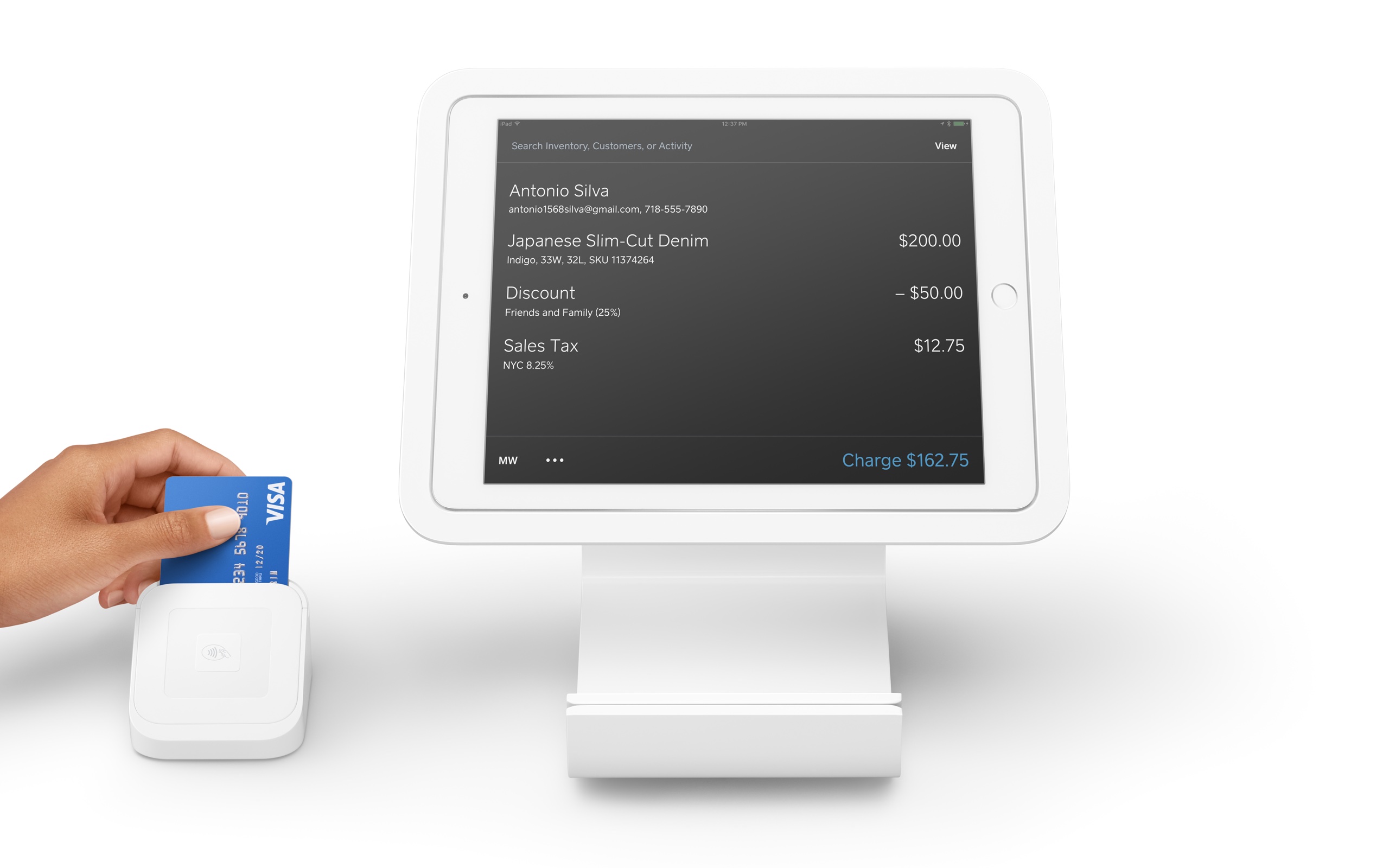 Square helps businesses manage and streamline restaurant operations through a suite of flexible, cloud-based business tools. Like the above, it can process payments for you and track any online sales you may have
Another plus is the large array of banking solutions that can be integrated with this tool. In 2023, it feels like there are a million and one banking providers, so catering to as many as possible ensures your restaurant can take payment from whoever walks into the store.
Best for: A one-stop shop for managing and streamlining operations
Review: "Square is a very powerful set of tools that help me run my business."
Food Preparation
5. Flippy from Miso Robotics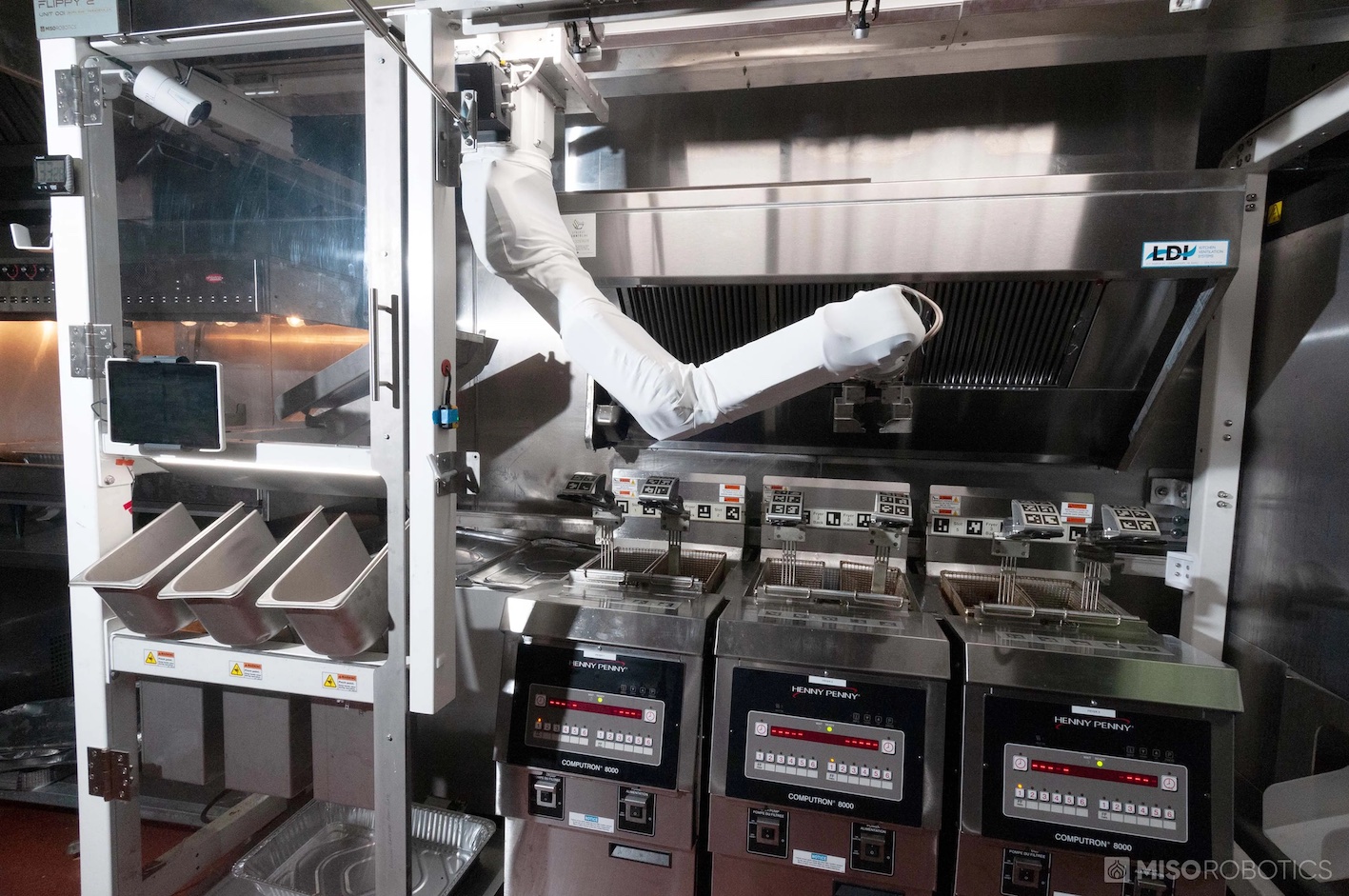 Miso Robotics was founded on the idea of creating robots that eliminate dull, dirty, and dangerous tasks in restaurant kitchens.
Flippy is one such tool, an AI-powered robotic arm that fits over existing fryers to enable more consistent, perfectly cooked meals. This means you have an automatic dispenser for high-volume foods while your employees can focus on other tasks.
Best for: Enabling single push operation of fryerlines.
Review: "Flippy did an amazing job yesterday to keep up with orders at my restaurant. I would give Flippy a solid 4 out of 5."
6. Fryr from Karakuri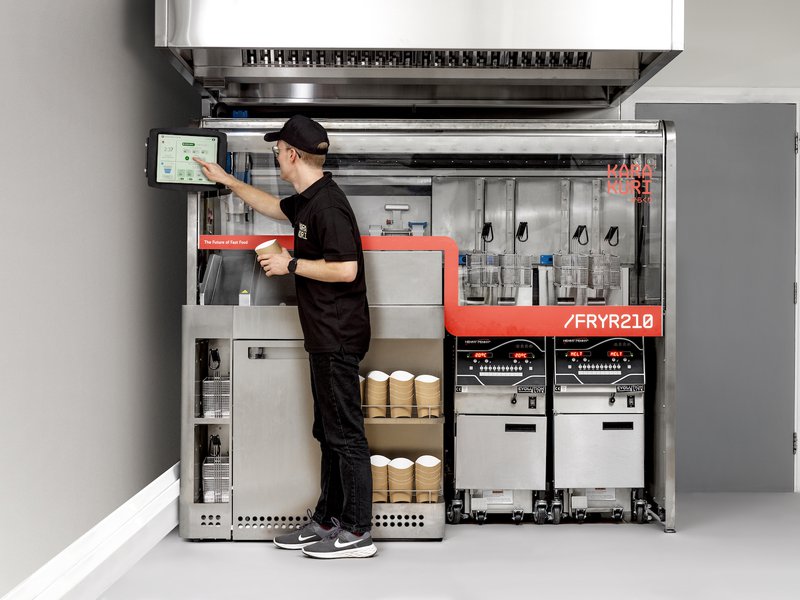 Fryr from Karakuri combines robotics, edge computing, data analysis and insight and can produce up to 550 portions of fries per hour. That means you no longer need a t on the fries cooking stand, as it's all automated and completed by a robot.
You don't have to worry about temperature, time, and quantity as this can all be carefully controlled by Fryr.
Best for: QSRs looking to save time and reduce waste on fry lines 
Reviews: N/A. Fryr is still in the trial stage.
Analytics and Reporting
7. Restaurant365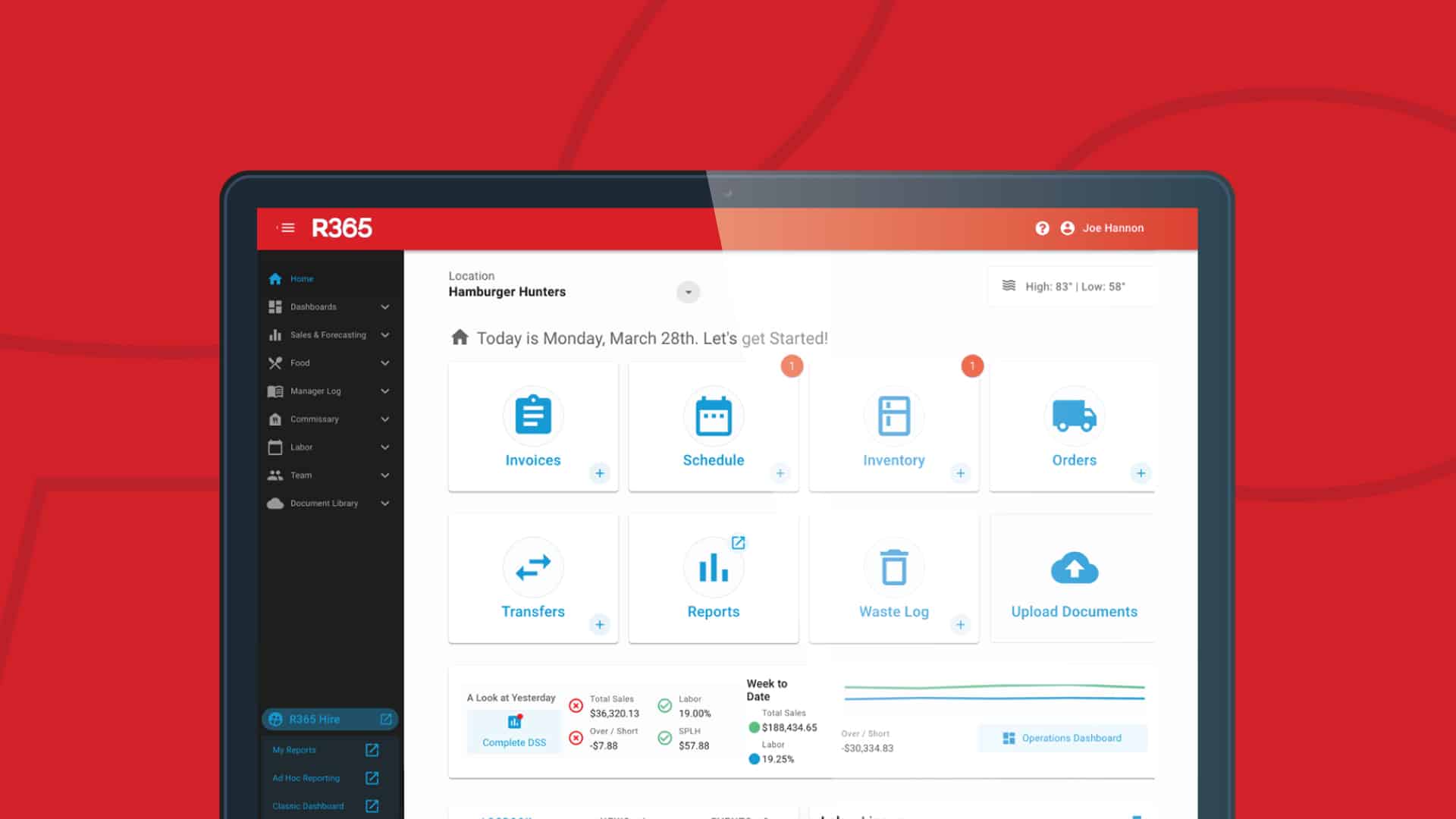 Restaurant365 centralizes data, helping restaurant operators to become more efficient and effective at forecasting.
It can automate accounts payable, sales tracking, and other bookkeeping tasks. As a result, you'll save a whole lot of time as you can eliminate much of your administrative tasks while knowing you can access everything in one place when you need it.
Best for: Easy accounting for growing QSR brands.
Review: "Restaurant365 is a fantastic and complete tool for restaurants of all sizes."
8. Plate IQ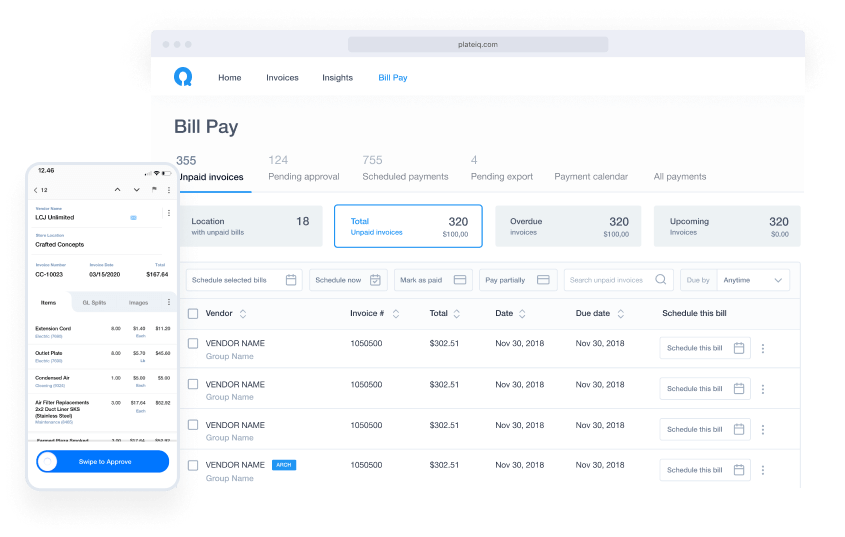 Plate IQ promises to eliminate 90% of manual accounting processes using machine learning tools that integrate directly with your ERP. Your invoices can be digitized automatically, which is great for dealing with suppliers and warehouses.
This is then all stored in an inbuilt digital filing cabinet, meaning you'll never be left wondering where you placed vital paperwork last.
Best for: Freeing up time spent on manually processing invoices 
Review: "Plate IQ has made processing invoices so quick and efficient for my department."
Inventory Management
9. Brightpearl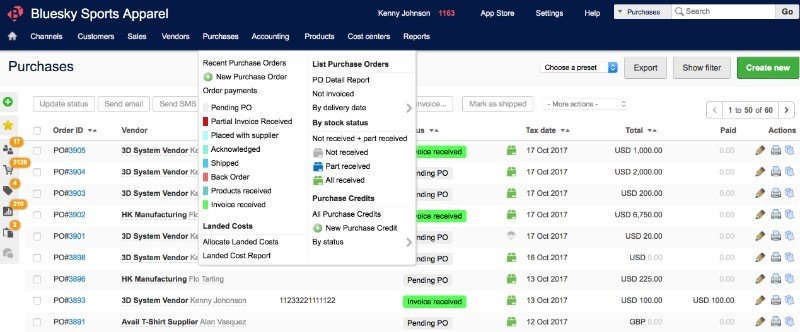 Brightpearl automates your sales orders, fulfillment, inventory management, accounting, reporting and planning, replenishment and more. This can be added to an automated cycle, so you're alerted and aware of your inventory levels at all times. This can be done across multiple locations too.
Best for: Simplifying complex order fulfillment
Review: "Joining Brightpearl was one of the best business decisions I ever made."
10. Lightspeed Restaurant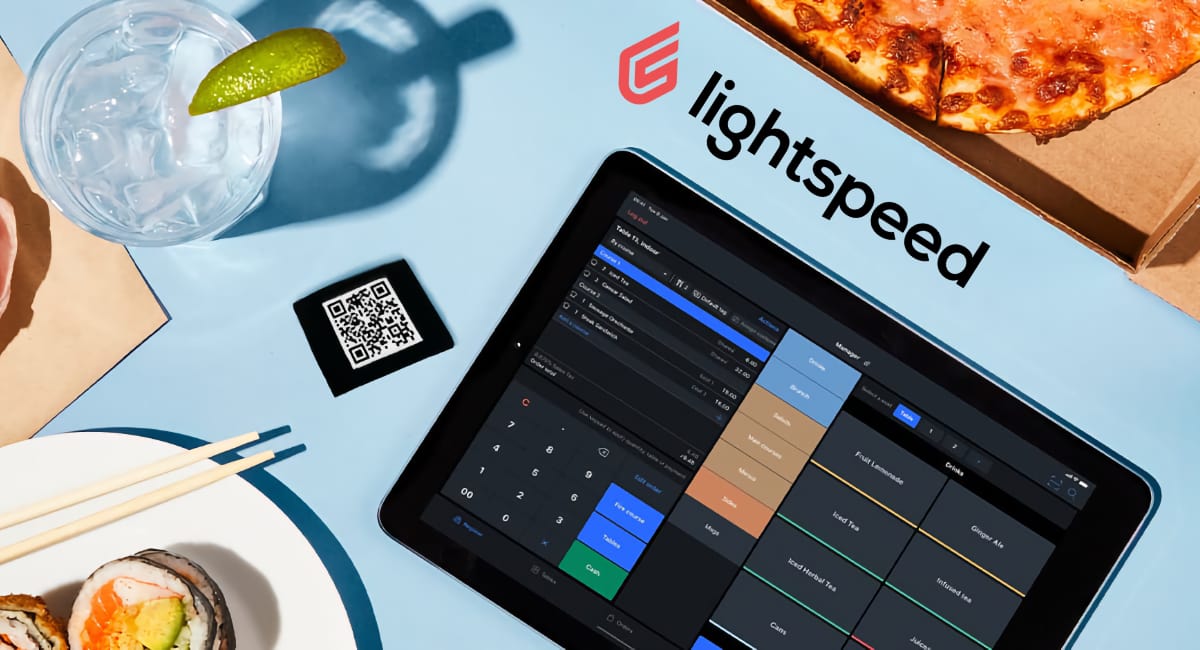 Lightspeed Restaurant helps businesses in over 100 countries manage their operations, engage with consumers, and accept payment. 
They provide real-time insights into your inventory while allowing you to set ideal stock levels.  When your products reach a certain number, you'll be alerted so you know to purchase more.
Best for: Helping your growing QSR business to scale
Review: "Its inventory tracking and integration make loss prevention and inventory on a monthly basis a breeze."
Mobile Location Detection and Pick Up
11. FlyBuy Drive-Thru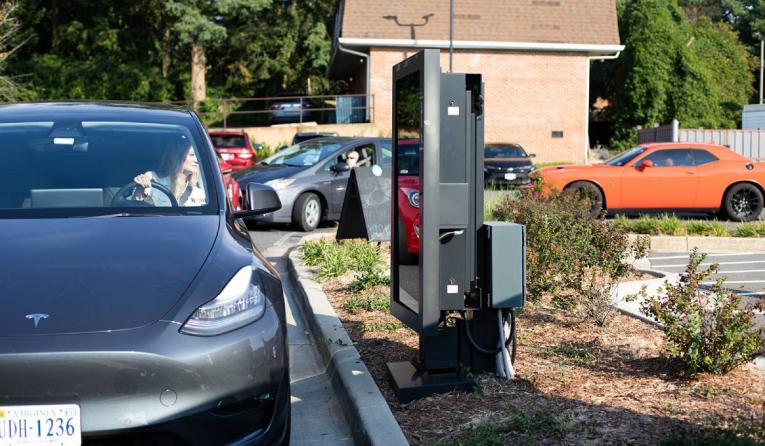 Flybuy Drive-Thru harnesses the power of machine learning to better understand guests. And it's all done through the mobile phone in their pocket.
Flybuys loyalty redemption solution uses your customers' mobile devices to detect their location in the drive-thru line, then automatically redeems all loyalty points after the order has been completed. It's a pretty cool tool that harnesses the power of customer profile data, and  reduces wait times by at least 15-20 seconds.
Best for: Reducing drive-thru service times
Review: "Flybuy helps us create a great customer experience, while also increasing efficiencies for our staff."
12. Bluedot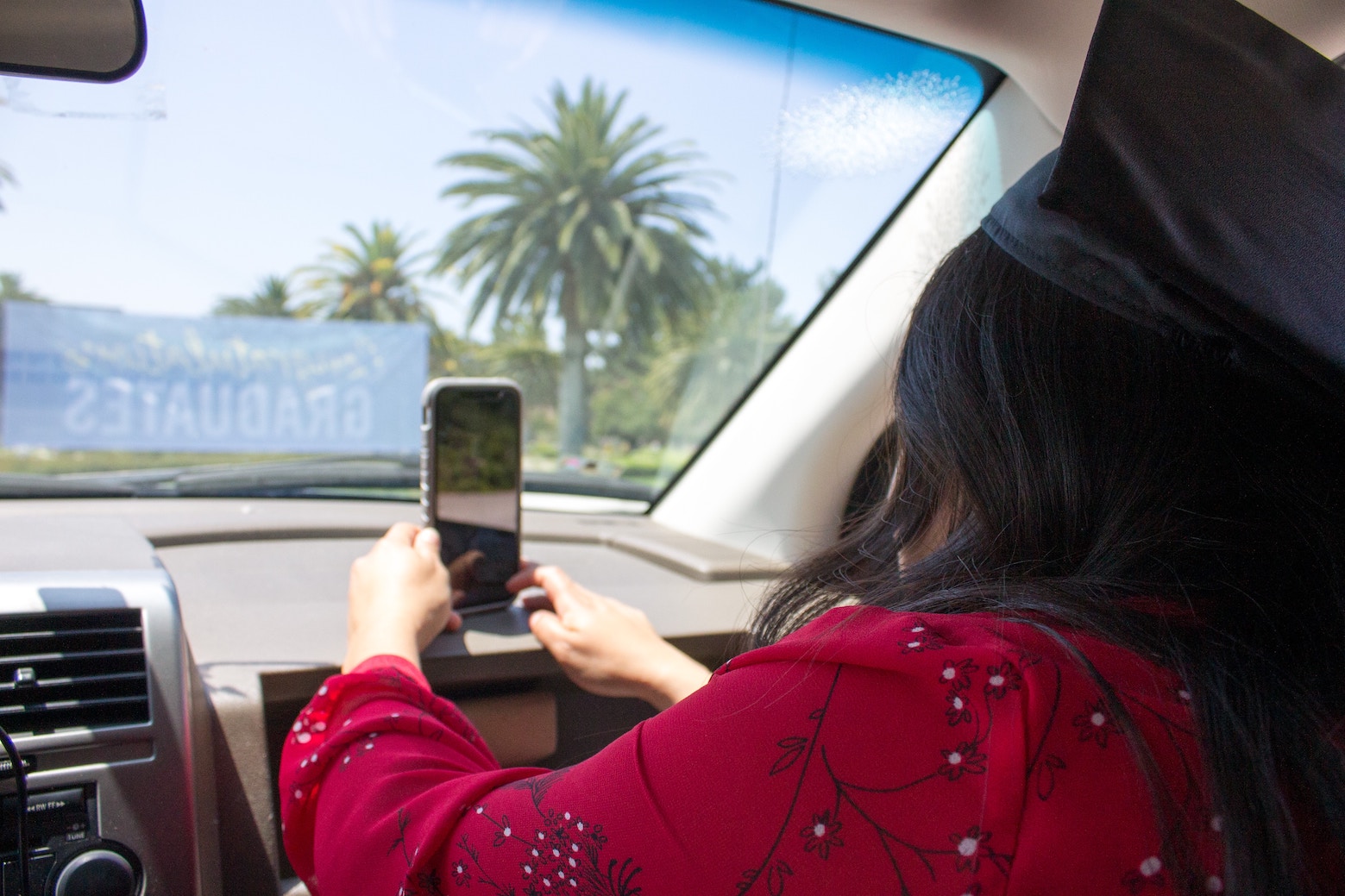 Bluedot is a geofencing software solution that detects customers' arrival at your drive-thru, restaurant, or pick-up location. 
After customers pre-order their food, Bluedot informs you of their pick-up ETA using location tracking software, and it detects the sequence of cars in the lane to ensure the right order reaches the right customer.
Best for: Delivering a frictionless, first-class customer experience
Review: "Bluedot offers a user-friendly interface that prioritizes simplicity and ease of use."
Customer Relationship Management
13. Quandoo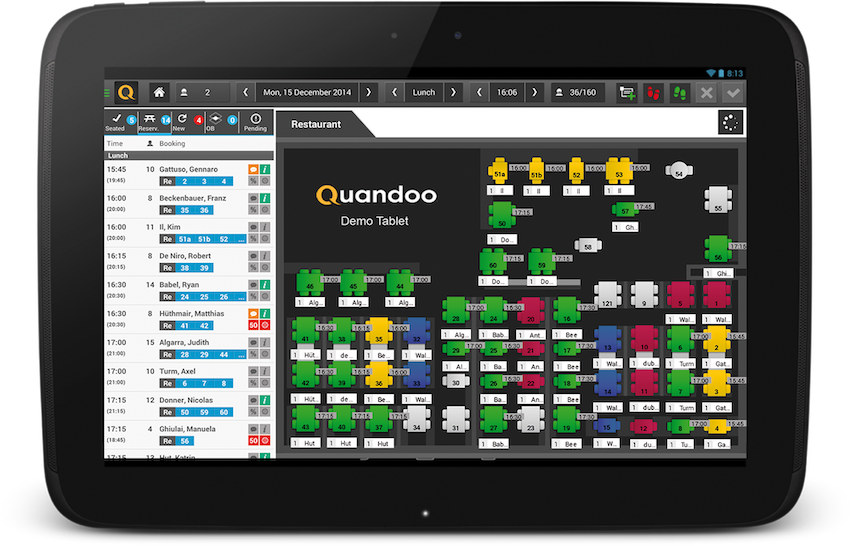 Quandoo offers data-driven tools to help with reservation management, marketing, analytics, reporting, and more. These features can be monitored in real time, and automated reports on reservation data and guest details can be downloaded at the click of a button.
Once you have these details, a personalized customer experience can be delivered.
Best for: Understanding customers' preferences and behaviors
Review: "Quandoo has transformed our business!"
Boost Your Food Service Business With Automation
Times are changing, and QSRs need to adopt new technologies to keep pace. AI and other automation are now being rolled out in thousands of restaurants and QSRs worldwide.
Hi Auto is the market leader in this field, with a presence in significantly more stores than anyone else. 
With brands like Checkers and Rally's already running Auto in over 350 stores, now is the time to make the change.
Find out how Hi Auto can improve your ordering process and request a demo today.