Hiring in the QSR industry has never been sunshine and roses, but the pandemic has really made things tough. Employment and labor shortages left many QSRs struggling to deliver the exceptional service their diners expect, and employees became overworked and overwhelmed. 
Staff turnover costs the average restaurant $150,000 every year. While the recruitment journey might feel like walking through quicksand, you can implement strategies to attract and retain quality staff in a timely manner. Despite all the doom and gloom, the future looks bright and productive. 2023 started with a bang, and the hospitality and leisure industries added 397,000 new jobs to the economy. 
In this blog, we will review the challenges QSR face when hiring staff, where you can find new employees and twelve top tips for successful recruitment. 
What are the current challenges in hiring restaurant staff?
Let's review some of the ongoing roadblocks that contribute to the QSR industry's labor shortage. 
Post-pandemic appetites
Over 47 million Americans quit their jobs in 2021. Where did they go? Well, they certainly didn't return to hospitality. By March 2023, the food service industry was still down over a million jobs. According to Harvard Business Review, the cause has five branches: relocation, reconsideration, reshuffling, reluctance, and retirement. 
Experience and skills gaps
This challenge is a double-edged sword. On the one hand, fierce competition for candidates means you might need help attracting qualified staff. On the other, a lack of managerial recruiting experience can extend the time to hire and result in clunky, inefficient, or unsuccessful hiring processes. 
Seasonality and inconsistency
Restaurant employment increases by 400,000 employees in the US over the summer months. But when the bad weather rolls back in, the food service industry sees a decrease in business, and this fluctuation means extra staff are no longer needed. 23% of QSR employees say they want a reliable schedule, but this expectation will be tricky to meet. 
Employee turnover
Teenagers (like students) account for 1.7 million restaurant workers, probably working around school hours as a temporary measure. While this contributes to the whopping 75% churn rate in the fast food industry (compared to 46% on average in the private sector), 46.5% comes from employees who simply quit. You can calculate your churn rate using this formula:

.
A lack of direction
The problem seems so big that finding a solution is a daunting prospect. You'll need to discover what is causing the turnover – low wages, insecure schedules, unfriendly staff, rude customers, or something else. The statistics suggest that it's a bit of everything. For example, 28% of QSR staff want higher pay, and only 32% have healthcare coverage.
What are the best places to recruit restaurant staff?
Job boards –

Platforms like Indeed and CareerBuilder have advanced filtering and analytics capabilities to streamline hiring. Look at hospitality-specific options like Culinary Agents and Hcareers too. 

Industry publications –

Digital publications like QSRWeb.com and QSR Magazine sometimes have their own jobs page, or you can sponsor their content. 

Social media –

Social media marketing helps you attract a vast scope of talent. Be sure to update all your online platforms to let your followers know you're open to applications. 

LinkedIn –

LinkedIn is a professional networking site that lets you promote jobs, communicate with candidates, and filter applications. 

Put up a sign –

Seems too simple, right? A 'we're hiring' sign is a totally free and effective way to attract the attention of passers-by, especially if your restaurant is located on a main road or in a city. 

Recruitment companies –

Find a recruitment business that specializes in hospitality placements. Some might offer discounted fees for work in bulk, so it's ideal if you have multiple locations. 

National Restaurant Association –

You can purchase a sponsorship or advert for the National Restaurant Association's events, newsletter, or website. 

Ask around –

Good old-fashioned word of mouth. Set up a hiring referral program and ask your staff members if they can suggest suitable candidates. 

Local resources –

Why not advertise in the local newspaper, community center, or college? It's a low-cost way to get your QSRs name out there.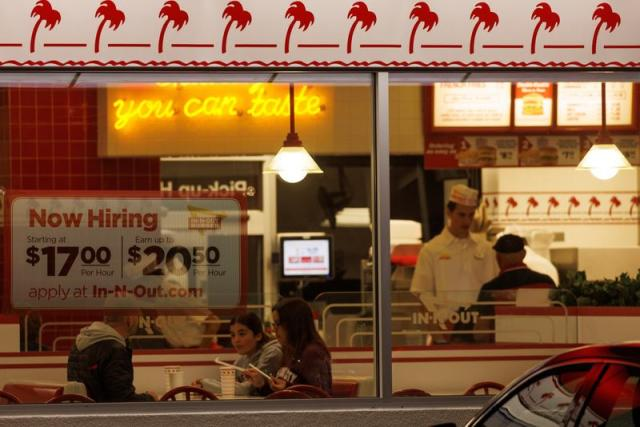 12 Tips on How to Hire Restaurant Staff
It's a competitive market out there, and finding brilliant staff requires a bit of patience and preparation. Follow these twelve tips to create successful hiring and onboarding processes. 
Ahead of recruiting
1. Determine which skills you need
Typical soft skills required in the QSR industry include teamwork, communication, and listening. You might also need hard skills like prior customer service and food preparation experience, and you might have academic requirements depending on the seniority of the role. 
2. Check in with your current team members
Your employees are the ones on the front line, so you can consult them for assistance in writing a realistic job description, defining the kind of person you need, and identifying the skills and roles your QSR lacks. 
3. List the qualities you're looking for
Ultimately, the chosen person needs to get along with your existing team members' personalities. As well as listing the qualities you need, consider whether to introduce pre-employment assessments like a situational judgment test (SJT), cognitive aptitude test, or personality questionnaire. 
4. Consider hiring or promoting internally
Since 2021, Chipotle has promoted over 4,200 staff as part of its ongoing retention efforts, which include increasing wages and defining an enticing career ladder for employees. Mentorship programs, workshops, and cross-location placements are great ways to show your employees that you offer long-term opportunities.
5. Choose a recruitment strategy
Rather than spending upwards of $5,000 on replacing staff, invest in a recruitment strategy and an employee retention program – you'll save $$$ in the long run. Trial shifts, interviews, and tests sometimes reveal more than a CV, and the candidates you attract might affect your choice of recruitment strategy. 
During recruitment 
6. Prepare interview questions
General questions like 'tell me about yourself' are good ice-breakers, but you can dig deeper by designing questions that align with the skills and qualities lists you prepared earlier. Remember that the interview is a two-way street, and your QSR needs to convince the candidate that you can offer a great place to work.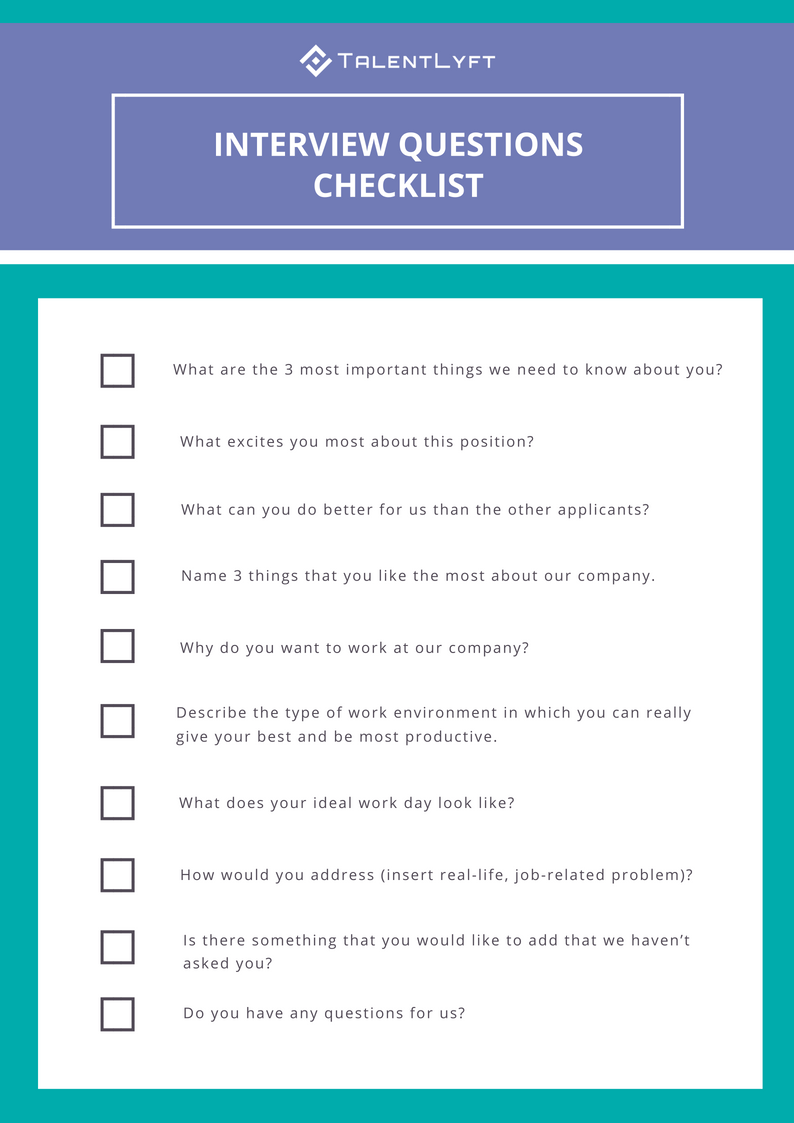 7. Be realistic about the job
Communicating company goals and job expectations to new hires early on (like the schedule, benefits, and remuneration) stops you from wasting time on candidates that aren't a good match for your QSR.  
8. Carefully check the candidate's references
Reference checks are a reliable way to see if the candidate is as talented as they say they are. Cross-check their references against the skills list and their CV and interview responses to get a complete picture of their personality and capabilities.
After you've found the right person for the job
9. Be prepared for mistakes
Nobody's perfect, and mistakes will happen; it's all about how you support new employees in learning from their errors and helping them move forward. Of the 46% of new hires who fail in the first 18 months, only 11% are for lack of skill. The rest is attitudinal and relationship reasons, which are easy to avoid using proper training policies. 
10. Schedule training time
17% of staff want more promotion, learning, and development opportunities, and 70% feel they don't get enough training time with managers. You could define a structured induction program and ongoing training days to improve employee satisfaction and engagement.
11. Set up shadowing opportunities
Show new hires that you value their learning and help them build relationships with other staff through shadowing opportunities. This strategy also allows them to learn new technical, interpersonal, and business skills. For example, how to navigate the billing software. 
12. Keep checking in with your employees
Feedback is crucial to help you break the churn cycle. Conduct regular 1-2-1s and surveys to create opportunities for recognition, damage control, and idea sharing. It'll also help you build better relationships with your team – a simple check-in such as 'how is your day going?' or 'can I help?' goes a long way. 
Give Your Employees a Helping Hand With Automation
What does the perfect staff member look like to you? We know you'd like someone who works 24/7 without breaks, is never distracted, and offers a friendly service every time. Luckily, the ultimate employee does exist, just not in human form. 
Our conversational AI, Auto, takes the pressure off your employees when you're short on staff by automating drive thru ordering – and reduces the need for hiring. Auto saves 60% on labor on average, which translates to two to four less hires (and training) per year depending on your employee turnover.
 Auto greets your guests, takes their orders, and sends them to the POS system without human intervention. 
Let Auto automate the drive thru so you can re-assign your staff to business-critical tasks. Contact us to get started today.