"Clean up on aisle twelve." 
Grocery stores, schools, QSRs, and more use intercom technology to maintain clear dialogue between employees and customers. Spoken word is still one of the most effective forms of communication, but shouting orders across your restaurant is definitely not the way to do it. 
The intercom is yet another digital addition to food service establishments that are boosting operational efficiency. From the drive-thru to the kitchen, every aspect of your restaurant can benefit from this better form of communication. In this post, we'll look at the different types of intercom systems, why they're useful, and the top 8 picks if you're ready to invest in 2023. 
What are intercom systems, and how many types are there?
An intercom system is a two-way communication device that you can use to transmit audio and video to the receiver. Restaurant intercom systems often include handheld electronic devices and a base station to charge and store them. Other intercom hardware includes speakers and screens fixed to a wall or structure in your QSR. There are three main types of intercom systems:
Wired:

Wired systems connect to the internet and a power source using wiring.

It can be a pricier option

if you need to run the cables through your building. 

Wireless:

Rather than using wires, wireless systems rely on radio frequency signals, a cellular connection, or wi-fi.

Wireless and wired options store data in the intercom software.

 

Cloud-based:

As the most modern of the three, cloud-based systems can be used anywhere –

you don't need to stay within the intercom's range to operate it like you would with a wired or wireless option.

Cloud-based systems can

run on your iOS or Android devices

(e.g., a phone)

and store all data in the cloud.

 
What are the benefits of intercom systems?
Interactivity:

Communicating with customers despite busy atmospheres is a great way to provide a friendly customer experience. 

Accuracy: With the noise canceling and enhanced audio features of many intercom systems, you can hear customers more clearly

at the drive-thru and increase order accuracy. 

Speed of service:

Intercom systems are

a low-cost addition to improve drive-thru efficiency,

helping you serve more customers in the long run. 
Flexibility: Your employees can take orders while they're on the move, which keeps productivity high.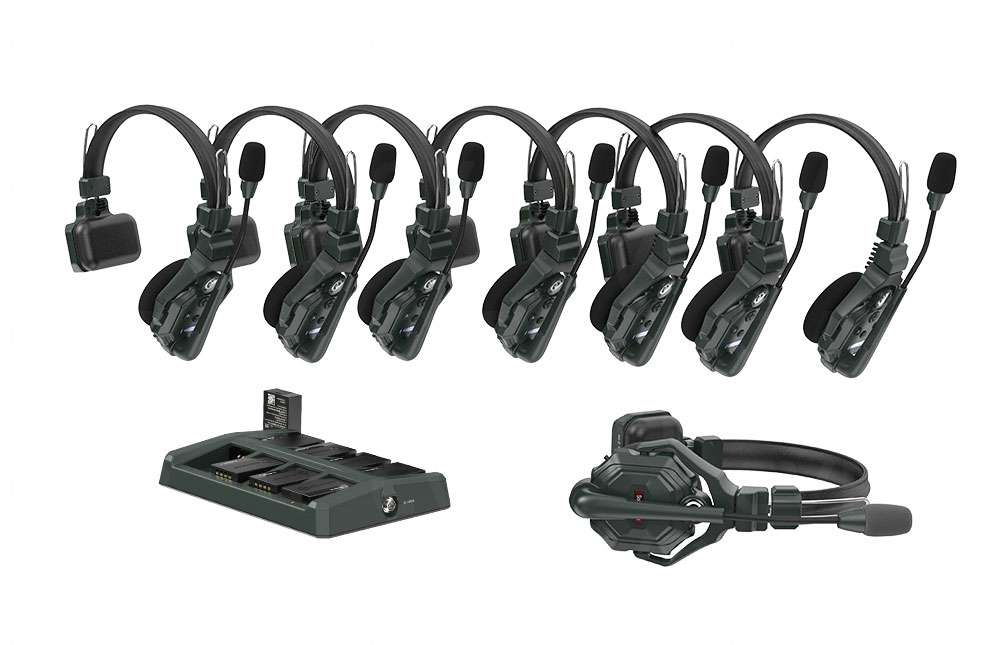 What are the intercom trends for 2023?
As the food service industry moves on from the pandemic, macroeconomic factors like inflation and rising costs dominate the headlines. EVP of Marco's Pizza, Rick Stanbridge, said that "technology will play a major role in quick service in 2023" and digital tools like intercom systems will help QSRs remain competitive and efficient during uncertain times. 
Clear communication is a must-have between employees and customers, and new systems give users more flexibility over their interactions. Modern options allow staff to connect with the whole team or individual channels, plus they can send automated greetings to customers in line. 
One ongoing QSR challenge that intercom systems can't overcome is the lack of staff. The voice AI market is expected to grow 14.9% from 2023 to 2030 as the QSR industry simultaneously battles with labor shortages. Thanks to the rising adoption of advanced electronic devices (think in-car entertainment systems, voice-assisted search, and speech recognition for cybersecurity), chatting with a robot is totally normal for most customers – with no human assistance needed. 
Automation tech like Auto integrates with intercom systems digitally and physically. It seamlessly communicates with software like POS, and the audio box connects with legacy analog units from HME, 3M, and Panasonic. Auto transmits the audio to and from the intercom to keep orders flowing. Whereas intercom hardware is only updated via new product releases (that require replacement), conversational AI software like Auto is constantly innovating, learning, and improving.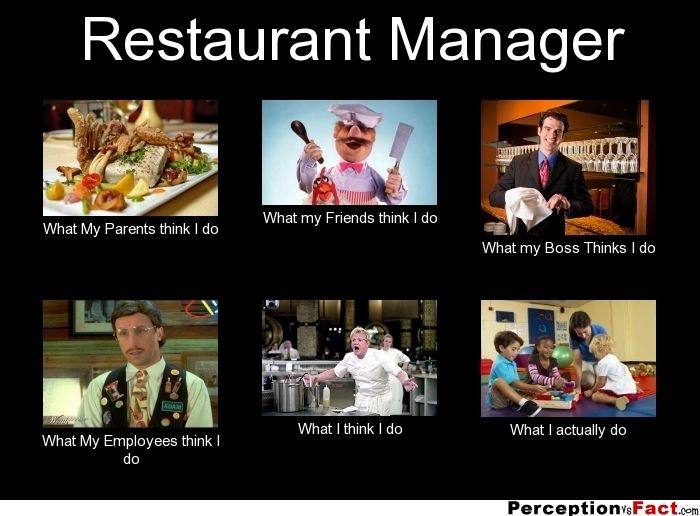 Key Features to Look For in an Intercom System
Mounting options:

In most cases, the best place to mount an intercom is

on a wall or pillar for accessibility.

 

Portable functionality:

Serving and cleaning staff will be on their feet a lot, so

it's important that the system is light and compact

to hold or clip onto their belt. 

Master station:

The store manager or business owner can

make announcements, schedule updates, and send reminders to all staff

using a master station to keep everyone on the same page.

Noise reduction and sound quality:

An intercom system should enhance communications between your employees and customers, not hinder them.

Features like noise reduction, volume adjustments, and sound quality are essential for busy drive-thru environments.
Scalability:

Some intercom systems only connect a limited number of hardware devices, such as five.

If you plan to scale your operations and locations, you'll need a solution that can expand as you do. 
Top 8 Intercom Systems for 2023
Here are a few communication systems that will help you harness technology adoption to improve efficiency at the lanes.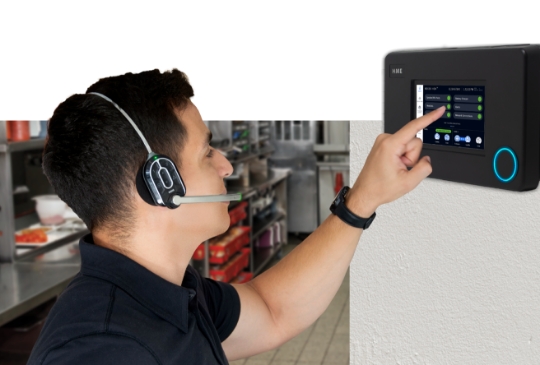 With Nexeo, you can engage in group conversations, switch between communications using voice commands, and get alerts when you miss calls. It helps enable faster workflows when you're moving around the restaurant. 
Best for: The voice commands feature. Tell Nexeo what to do, and it will help you stay in control of your communications. 
Price: By inquiry.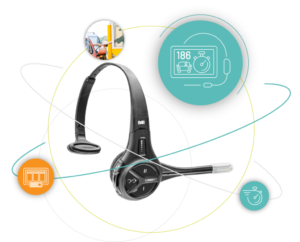 Par Tech's wireless intercom system includes a base station and chargeable headsets. The add-on audio enhancers and range extenders mean your employees will always be able to communicate clearly. 
Best for: Functional headsets with all-day battery life. 
Price: By inquiry.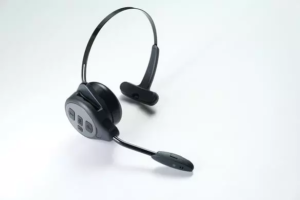 Looking to scale your operations? The Panasonic Attune intercom includes a Regional Manager headset that supports up to 32 stores. The system also has remote service support, so you can connect to it remotely in the event of a fault. 
Best for: Fast-growing QSRs looking to add more locations. 
Price: By inquiry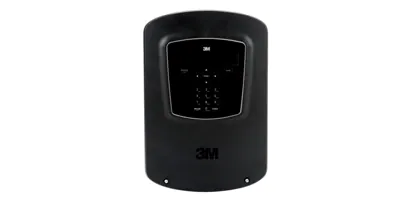 3M has two primary offerings: the headset package and the base station. The headsets include a unique detachable control pad for quick maintenance and servicing. The removable battery will save you time and money in replacements. 
Best for: Headset storage. You can charge up to five headsets in the 3M dock. 
Price: Prices vary depending on the supplier.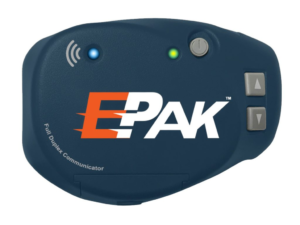 Eartec's wireless intercom system features adjustable headsets (that don't require a base station) and a handy transceiver that can be clipped onto your belt.
Best for: Some Eartec products have an IP65 rating, meaning they are dust-tight and can withstand low-pressure water jets – ideal for the busy QSR environment.
Price: The product suite ranges from $35-$130 per item.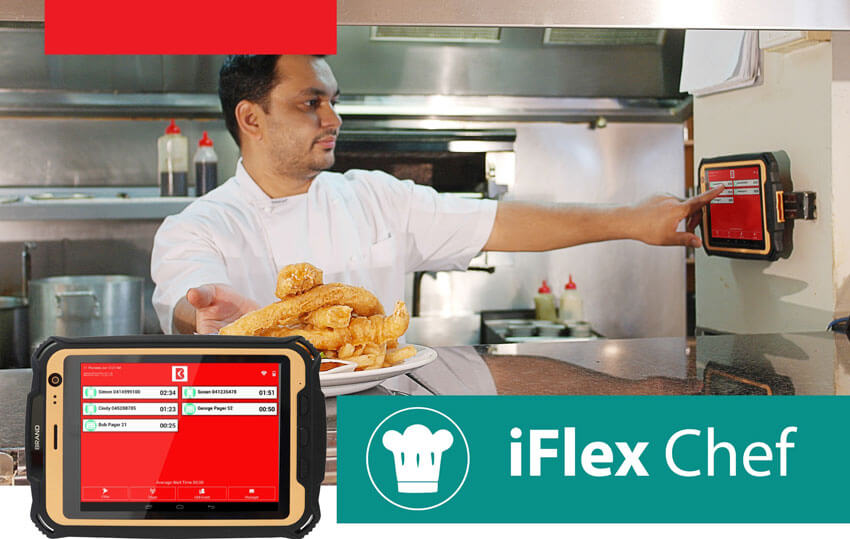 The iFlex Chef intercom is better suited to restaurant operations (e.g., kitchen and server communication) rather than the drive-thru, but it's still an intuitive choice. The system is made up of smart watches that your staff can wear to easily send messages and make calls. 
Best for: Connecting the kitchen, serving staff, and managers. 
Price: By inquiry. 
Retevis' suite of two-way radio systems is tailored to your employee's individual needs. For example, 'the Line Cook' is a wall-mounted option with speakers for busy kitchens, and 'the Server' is an ultra-light version that supports hands-free communication. 
Best for: Flexible systems for all QSR functions and operations. 
Price: Prices range from $9.99 to $797.99.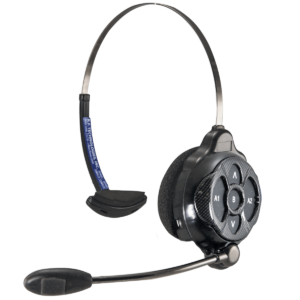 The RSSTS intercom system comprises headsets that are designed for the drive-thru. You'll get custom alerts, diagnostics, and all-day battery life, plus you can schedule automatic reminders for employees. 
Best for: HD audio and advanced noise reduction. 
Price: By inquiry. 
Improve accuracy, speed, and consistency with voice AI
The uniting factor between the intercom systems we discussed in this blog is that they all require human employees. In today's jobs market, it's likely that your QSR's efficiency will be challenged by labor costs and recruitment issues, and unfortunately, clear communication can't pick up the slack. Automated order-taking systems like Auto are emerging as a more efficient and reliable choice to intercom systems because they remove the need for human interference completely. 
No staff? No problem. Auto will greet your guests, send your order to the POS, and even attempt upsells to maximize revenue. It can identify accents and complex menus in noisy environments, so it works like a totally automated intercom system that helps you save money on labor costs. Try Auto today.