The food service industry is under pressure. There aren't enough workers to keep your burgers flippin', your ice cream whippin',  and your orders comin' in. 
Wage inflation, staffing challenges, and recruitment competition have contributed to the ongoing labor shortage in the US fast food industry.
A massive 78% of restaurant operators say they don't have enough employees, and 61% have even been forced to close their dining rooms.
Without enough workers to keep your operations running smoothly, your drive-thru experience will inevitably take a hit. 
Thankfully, you can get a helping hand, but maybe not in the way you'd expect. New technology solutions are stepping in to provide accessible, efficient, and digitized experiences to fill the gaps created by labor shortages and alleviate pressure on QSRs.
These solutions provide the hands-on expertise you need to keep up with orders, excel customer expectations, and ease the workload on employees.
We're breaking down how and where new technology solutions can be integrated with your drive-thru and the benefits your QSR can enjoy. 
How do Technology Solutions impact drive-thrus?
A lack of workers poses significant challenges for QSRs, and the results are hard to hide from customers. The slower speed of service, longer wait times, incorrect orders, and substantial reductions in operating hours are negatively impacting the drive-thru experience.
Your customers only have a few minutes at the drive-thru – that's not long to make a positive impression. If staff are stretched thin, they're also less likely to provide friendly service, maintain drive-thru cleanliness and attempt upselling opportunities.
Smaller QSRs are not the only ones struggling to find staff. McDonald's CEO recently noted it is "very challenging" to "find the level of talent you need." Wendy's reported that labor rate inflation had contributed to decreased margins year-over-year in their third quarter.
Burger King, Popeyes, and Yum Brands (operator of KFC and Taco Bell) also limited their hours due to a lack of staff.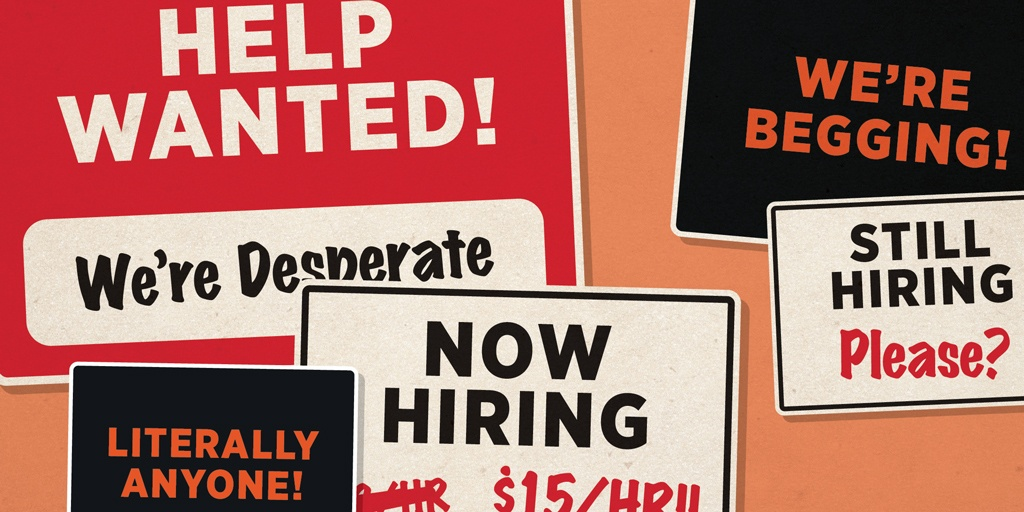 While staffing shortages and delays were generally accepted during the pandemic, drive-thru customers expect QSRs to have moved past the unforeseen. 
So, how can QSRs solve this industry-wide problem? 
Many businesses are entering a new era of drive-thru experience. Tech, such as voice ordering, automation, digital menus, and geofence capturing, is helping businesses keep up with the demand for digital customer experiences without the need to hire more employees. 
What benefits do drive-thru Technology Solutions have?
There's no doubt that digital transformation is sweeping the QSR industry, but what benefits can businesses expect to reap?
Improved customer experience
Consistency is a huge part of the customer experience.  Technology solutions like automation guarantee a consistent and efficient customer experience by integrating and streamlining your operations. 
Slow communications between order-taking and the kitchen? Integrate your ordering and POS systems for automated updates. 
Increase upselling opportunities
Only 4% of employees attempt an upsell. Whether the reason is a lack of training or staff being too busy due to labor shortages, one thing's for sure—upselling is necessary to boost restaurant sales. 
Deploying technology solutions at your drive-thru could have significant upsell benefits for your business. 
Voice ordering AI offers an upsell 70% of the time, which could increase sales by a remarkable 10%-20%.
Keep up with modern trends
96% of restaurant owners are prioritizing digital transformation. 
Without embracing new tech, your QSR risks falling behind your competition. By integrating innovation into your drive-thru, your QSR can compete with the rest and keep up with the digital expectations of 21st-century customers.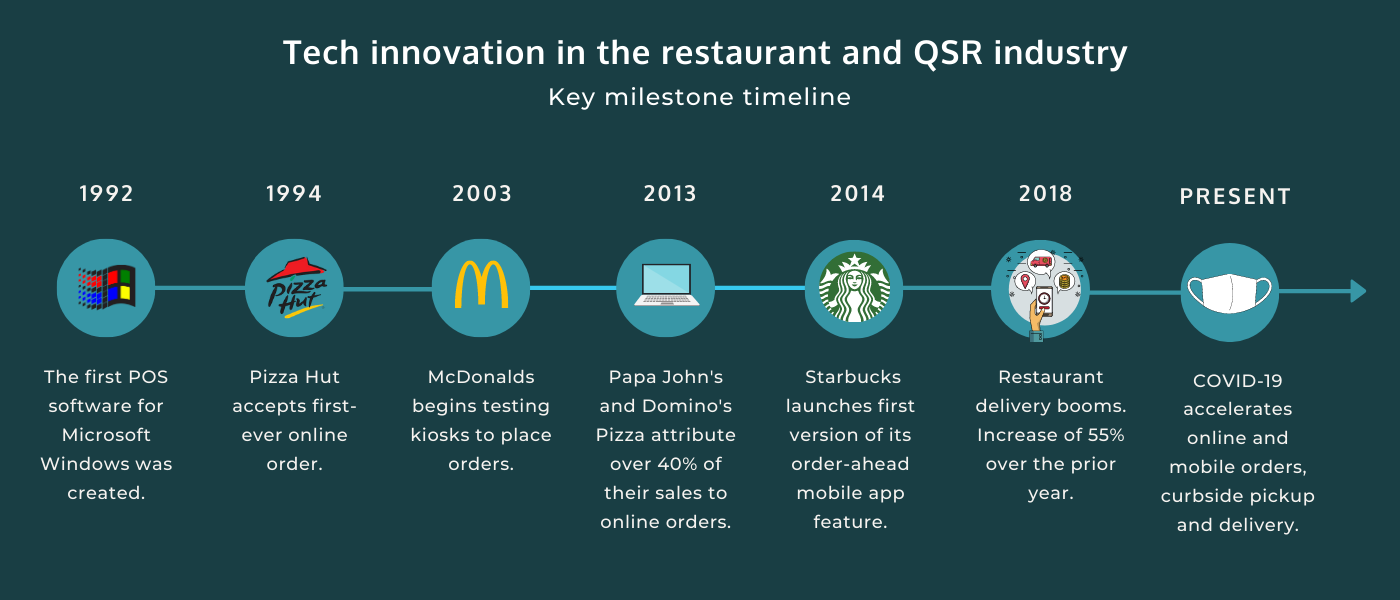 Meet changing expectations
QSRs must provide a mix of physical and digital experiences to cater to all diners.
Following the rise of contactless ordering during the pandemic, some diners still opt for touchless and digital experiences, with 17% preferring QR code ordering and 18% favoring kiosk ordering.
More speedy service
Customers choose the drive-thru because it is a quicker way to order. 
64% of diners don't want to wait more than 5 minutes for food at the drive-thru, and 55% say they feel "fed up" when they reach the 5-minute mark. 
Voice ordering AI like Auto is a perfect addition to the drive-thru because it is ready to take orders 24/7, decreases time in line, and has a 94% accuracy rate. 
Provides a helping hand
Technology is the solution to operational inefficiencies caused by labor shortages. Not enough staff at the drive-thru? Deploy voice ordering AI to greet your customers and take their orders seamlessly.  
No one to manage your stock? Integrate inventory management software, so your staff never needs to count again.
Top 5 Drive-Thru Technology Solutions
The benefits of implementing new technologies are clear, but what does drive-thru innovation look like in reality? 
If you're investing in tech at your drive-thru, you want to feel confident that the solution will increase the speed of service, alleviate labor shortage pressures and improve your overall customer experience.
To inspire your drive-thru revolution, we're looking at 5 top trends in QSR innovation and why they are successful. 
1. Digital Menu Boards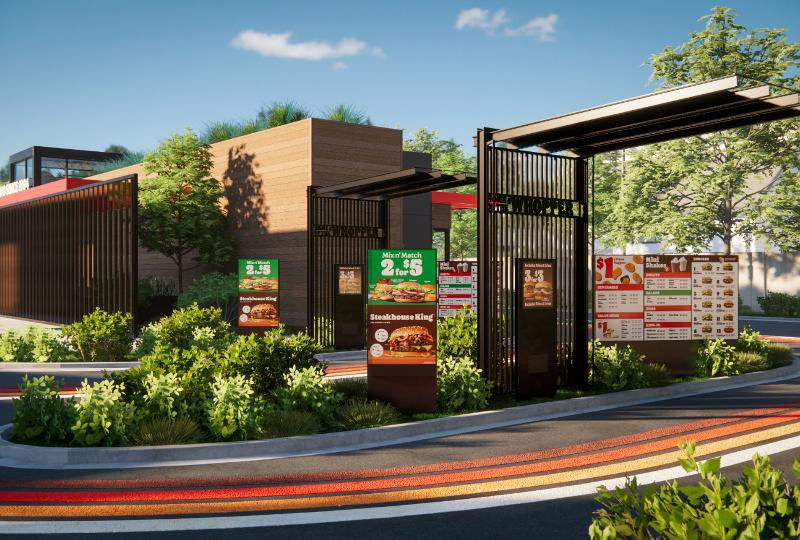 Your QSR's operations don't exclusively cause drive-thru delays – sometimes, diners simply take a long time to decide what they want to eat. 
By placing digital menu boards outside your restaurant and inside, you encourage your customers to make order decisions before they reach the window. 
This improves the speed of service and the queueing experience because they will be ready with their choice. 
Rather than slowing service even more by reeling off all the recent promotions, use digital menus to display new items, availability, pricing, and more in an exciting and visually appealing way. 
2. Voice Ordering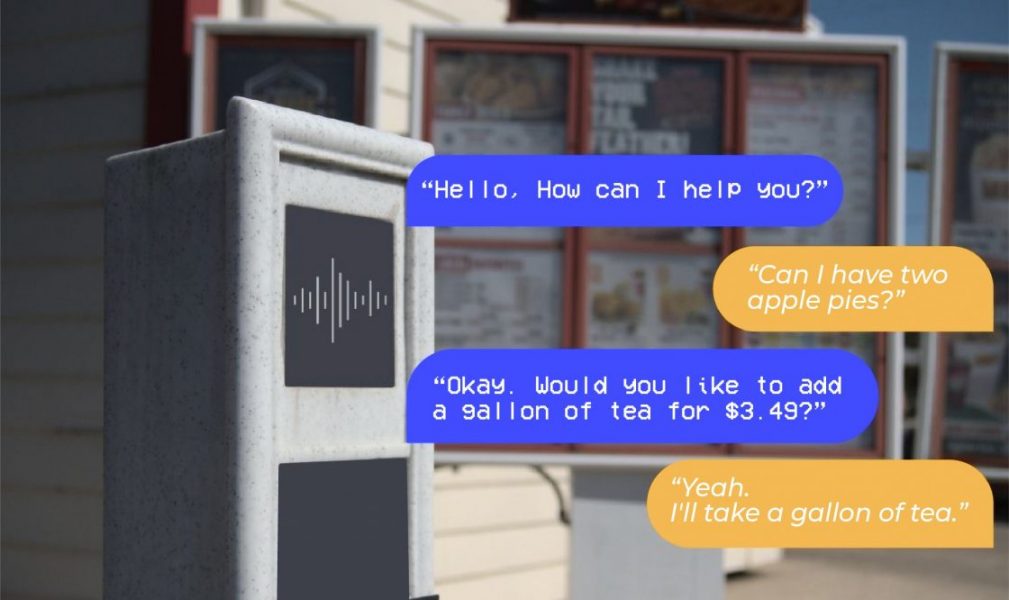 QSR employee turnover can be as high as 130%-150%, but your customers won't take this as an answer when you don't have enough staff to take their orders. 
One of the easiest ways to integrate technology solutions into your drive-thru is by deploying voice ordering, such as Auto. If our AI can act like a human employee, why not use it to resolve your hiring crisis?
Voice search is already familiar to customers, as 72% of people say that it has become part of their daily routine. 
Auto is as friendly and interactive as a real person. Hi Auto provides order taking as a service powered by AI Automation.
Auto, our virtual assistant, greets your guests, takes their orders, and sends them to the POS system. This shortens wait times by 4x, provides multiple upsell opportunities, and reduces labor costs. 
3. Automation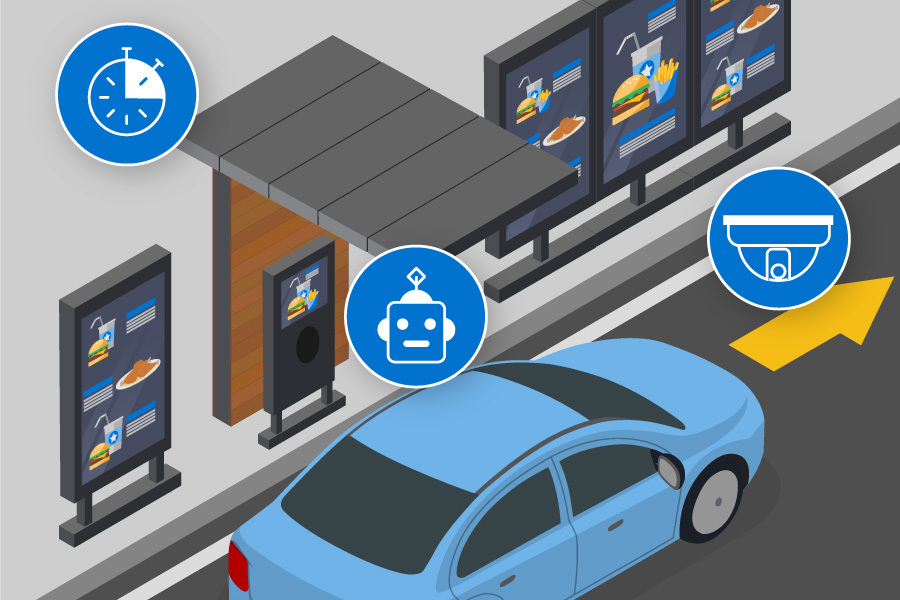 Your customer has pulled into your lanes, you've taken their order, and they seem happy. Drive-thru success, right? Not quite, because your customer experience doesn't stop there. 
To give your customers a speedy and satisfactory experience, every step of your QSR operation needs to work seamlessly together—even after you've taken their order. 
That's why having a great POS system, such as Aloha or Symphony, is crucial for your drive-thru. 
POS (Point of Sale) systems simplify, automate and streamline your payment processing. Auto, our order-taking AI, easily integrates with your existing POS systems to create better communication between your drive-thru window and your kitchen. 
4. QR Codes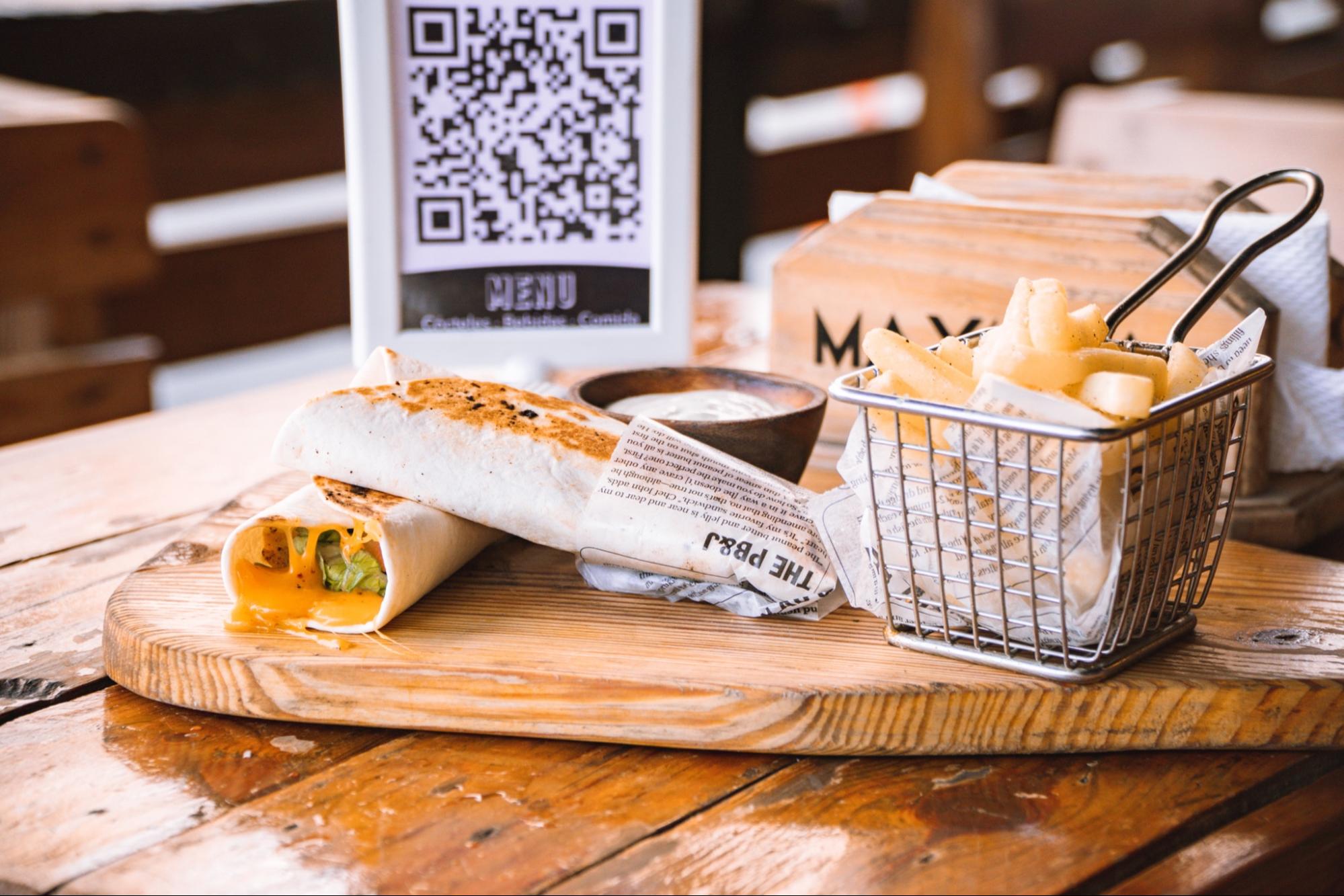 What began as a quick fix for contactless interactions during the pandemic has become a food ordering staple. QR usage is expected to hit a whopping 1 billion mobile devices this year.
The great thing about QR codes is they can be placed anywhere around your drive-thru lanes: on windows, receipts, digital menu boards, posters, and more. 
QR codes are an optimal marketing tool because you can quickly direct customers to whatever you want them to see.  
Maybe the link encourages them to download your app, sign up for your customer loyalty program, or you could offer them a promo if they revisit your drive-thru.
5. Geofence Location Capture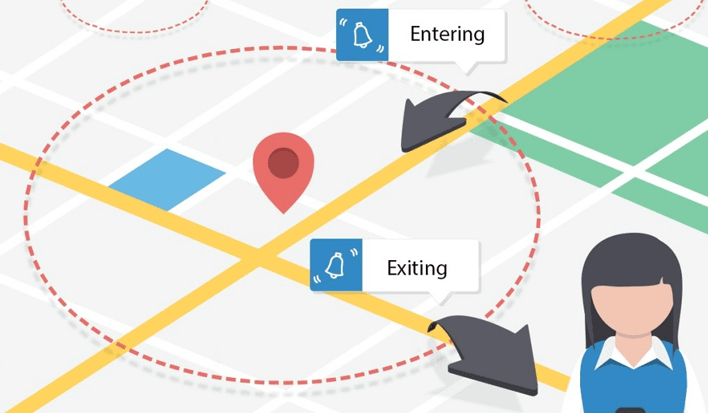 Customers might not drive across the city for your delicious delights, but they can be tempted to make a quick stop when they're in the area. 
Geofence location capture marries together the digital and physical worlds. Using location data and other analytics, you can locate which customers are within certain physical parameters of your business (e.g., 1 mile). 
When they're inside this geofence location, you can send them a notification containing a promotion, a coupon, a menu update, or something else to entice them in. 
With Hi Auto, geofence location capture is used to personalize the voice experience to the user. It can change the greeting, upsell, and update the conversation configuration.
Keep up with customers using digital innovation
Innovative technology solutions are no longer a perk for QSR customers. Gone are the days when they "ooooh" at a digital menu or "aaaah" at contactless payments. 
The drive-thru as we know it has been around for 100 years. While the concept has remained hugely popular, the expectations of customers have changed dramatically over the last century. 
So it's no surprise that the humble drive-thru is entering a new era of digitization, automation, and innovation. Can your QSR keep up?
From our built-in upselling playbook to the ability to process mid-sentence changes, Auto's advanced AI can handle the intricacies of every customer interaction. 
Auto is never distracted and always ready to drive more sales and happy customers through your lanes. Request a demo today.