Back in 1921, a new way to eat burst onto the scene—the drive-in. 
Suddenly, diners could park up at their favorite fast food restaurant and eat their meals without leaving their cars. A dream for those who wanted the restaurant experience in the comfort of their own vehicle. This was all thanks to a Texas chain called the Pig Stand, whose first drive-in opened on a highway connecting Dallas and Fort Worth.
Although it began as a novelty, the attraction to this new style of eating began to increase…
Popularity for drive-ins continued to blossom during the car ownership boom, and America's love affair with motors has never stopped—as much as 20% of all meals are eaten in cars.
In 1948, In-N-Out took to California donning the first ever drive-thru with a strategy dedicated to this experience. Indoor seating was deemed as no longer a necessity.
In an effort to keep up and modernize, chains around the country started to implement similar methods. Mcdonald's followed suit with their own lanes in the mid-70s and drip-free tacos and bite-sized chicken were invented by others for a seamless drive-thru experience.
On-the-go eating changed the QSR industry forever, and it's become strongly rooted in American culture. Cup holders might not exist without it! The mixture of speed, efficiency, convenience (and laziness?) has proven to be irresistible.
100 years later, drive-thrus have never been so popular. The question is, will this familiar staple in the fast food industry evolve anymore? And why is it important for it to do so?
Will the Drive-Thru Experience Ever Truly Change for QSRs?
We're taking a look at what the future of fast food ordering could look like and what's next for the humble drive-thru.
What impact have drive-thrus already had on the QSR industry?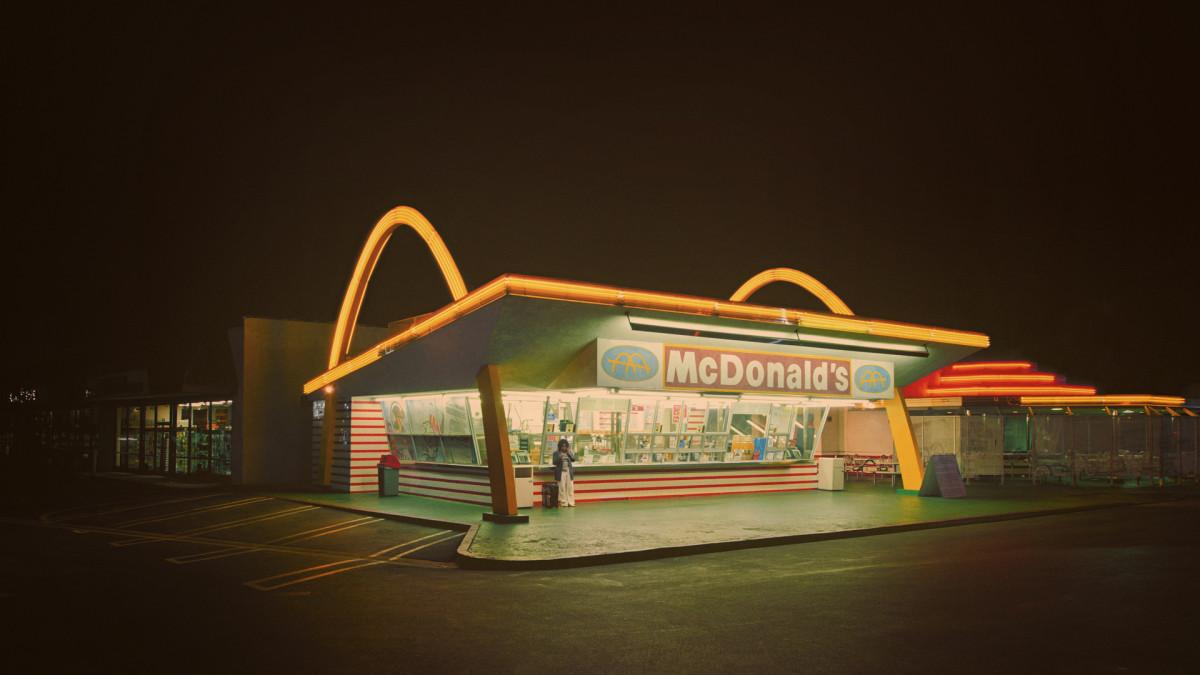 As popularity increased, so did the capacity of land
Real estate isn't cheap, and it's a significant expense for businesses. Catering for thousands of people every day would require a huge amount of indoor seating and square footage, which is why investing in your drive-thru system has proven to be incredibly vital. By prioritizing drive-thru usage, QSRs can minimize seating space and save on real estate costs while maximizing the space already available on their plot of land.
When the pandemic halted walk-in service, the food service industry was understandably worried. But in some cases, it encouraged innovative thinking, with some great results. 
While their dining rooms were closed, Arby's serviced 50% more customers through their drive-thru lanes. This trend continued across the board with 38% of franchisees adding drive-thru capabilities during the pandemic.
Drive-thrus have given the QSR industry more opportunities without jeopardizing the budget.
A smoother and more accessible experience with digital menu boards
It's hard to imagine a world without digital tools and technologies, but once upon a time fast food fans browsed paper menus to choose their feast.
Drive-thrus played a part in revolutionizing the QSR industry with the introduction of digital menu boards. The switch to digital has made the ordering process smoother and more accessible, because customers can immediately see what they want to choose. 
It's likely that you have already made the switch to digital menus, but there are still many ways that you can improve your system. From the presentation of the menu to appealing animations and attractive design solutions, these subtleties can affect your drive-thru ROI. The trick is to direct customers to what you want them to buy.
You could even try dayparting—dividing your day into segments and showing the right content for that time of day. For example, displaying breakfast content in the mornings and all of the sweet treats destined for a midnight snack later in the evening.
Introduction of mobiles has led to dedicated lanes
The pandemic innovated and influenced the way the public consumes food in many ways. 
Food delivery was one of the fastest-growing verticals of 2020. Sessions in the US jumped a whopping 122% and continued to grow by a further 45% in 2021. As appetites for touchless experiences grew, so did interest in mobile ordering.
Many QSRs seized this opportunity to respond to changing customer behavior. KFC developed new drive-thru prototypes that separate onsite ordering from mobile pickups, to help reduce friction during the ordering process.
Similarly, Taco Bell launched their Go Mobile locations in 2021, which include a priority drive-thru lane for mobile orders and parking for curbside pickups. Customers can also order on mobile and collect from their in-store shelves. 
Burger King's similar offering is expected to reduce their physical footprint by 60%.
Even businesses who've previously shied away from the lanes are developing new plans and concepts. The appeal of the drive-thru continues.
Shake Shack opened its first drive-thru back in December, featuring digital menu boards, a separate kitchen for drive-thru business, and a two-lane ordering system.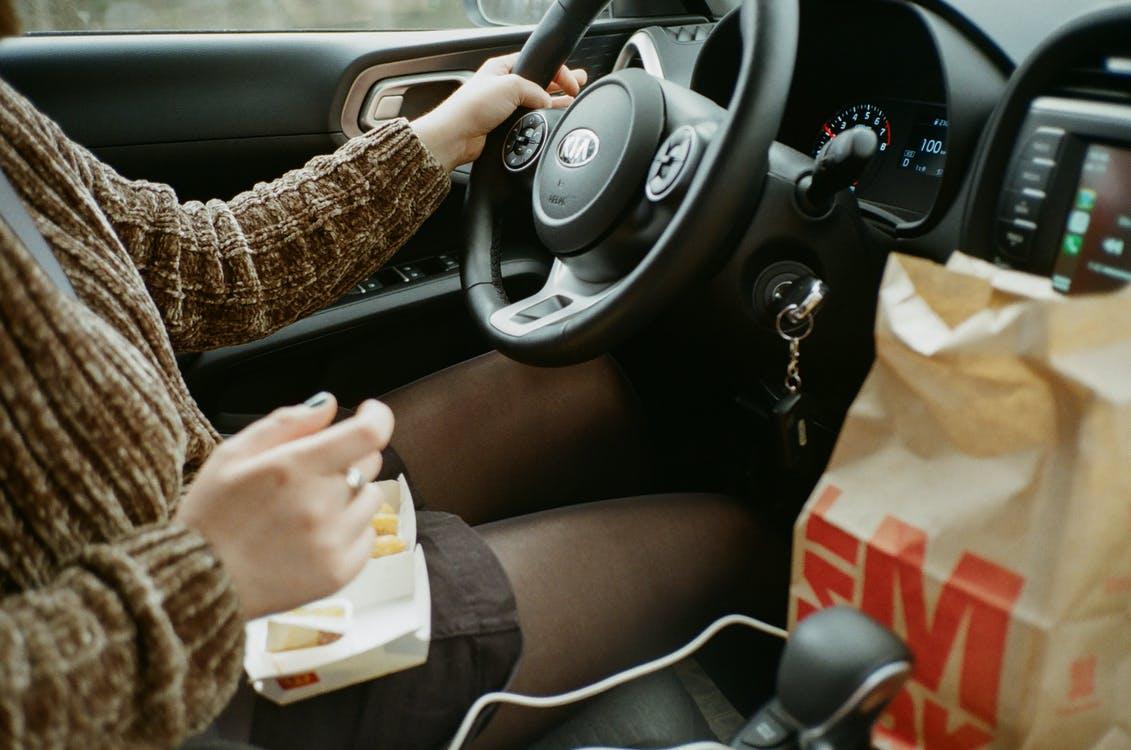 How drive-thrus are continuing to shape the QSR industry:
A greater need for speedy service
Drive-thru wait times get 26 seconds slower year-on-year. This wouldn't be a problem, if it weren't for increasingly high customer demand—54% have higher customer service expectations than they did a year ago. The time is now for QSRs to adapt in order to keep up.
Recent studies have found that customer satisfaction is positively associated with revisit intention in the QSR industry, so there's science behind the service. 
70% of QSR sales occur at the drive-thru, and streamlining drive-thru processes has the potential to increase sales by up to 8%. The proof is in the pudding—in order to generate more revenue, higher sales, and repeat business, it's crucial that your customers have a great time in your lanes. 
One way to revolutionize your service is to implement automation technology during your order-taking process. Inaccuracies account for 15% of all orders, and can take over a minute longer to fulfill compared to correct orders. Alternatively, orders taken via conversational AI in place of human employees have a 94% accuracy rate. 
Automation can help you get more orders right, which has a positive domino effect and helps speed up your service to meet your customers' expectations.
Changing customer behaviors post-Covid are being met at the drive-thru
46% of customers say they don't see themselves returning to pre-pandemic behaviors any time soon. 
Social distancing dramatically changed the food service industry, but it could be argued that QSRs had the edge—many already had drive-thru ordering in place, which was easily made touchless through voice ordering and contactless payments. 
Although touchless experiences began as a health and safety concern and a reaction to the pandemic, no-contact interactions have remained popular for the extra speed and ease that they provide. 70% of QSR delivery orders go through a 3rd party platform and 8% of customers intend to use curbside pickup, proving that touchless options remain popular. 
Tapping your phone is a lot quicker than counting your quarters, and drive-thru lanes are much more accessible than parking up and ordering onsite.
Will other restaurants or stores start to follow the appeal strategy of the drive-thru?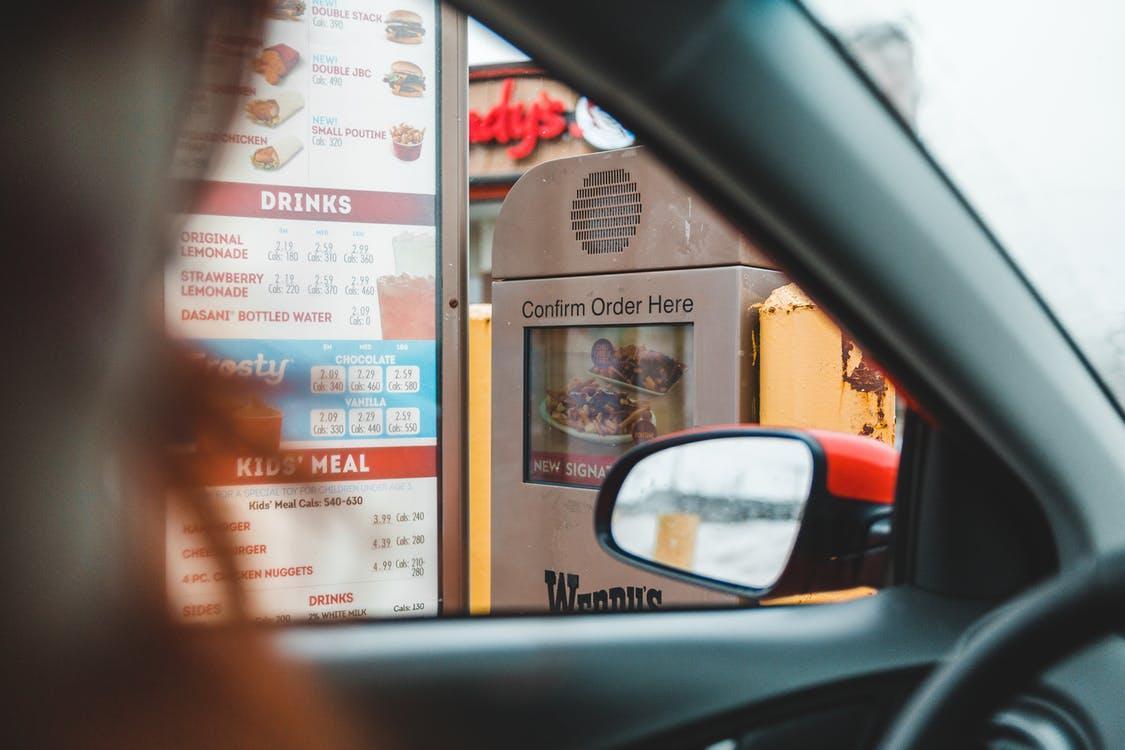 Technology integration rampages on
Many QSRs are enhancing efficiency and meeting customer demands in the digital age by embracing new technology—so much so that 96% of businesses are prioritizing digital transformation.
With 37% of restaurant guests stating that drive-thru availability is the most important technological factor, it's time to go digital. McDonald's recently announced a new long-term growth strategy that will radically rethink the future of their drive-thru lanes. The Golden Arches have already shaved 30 seconds off their average drive-thru time since 2018, and their future plans are set to reduce this even more. 
It's clear that tech is at the core of QSR efficiency, but what technologies can you implement to help your drive-thru run seamlessly?
Voice ordering is a great place to start. Our conversational AI solution, Auto, can automate your drive-thru ordering processes and capture orders accurately, to help optimize your operations. Auto has been designed to act human, like a virtual restaurant assistant. As our solution runs seamlessly, use Auto to fill your vacant positions, so you can reassign your employees to business-critical tasks, save labor costs, and beat the labor shortage. Automation means repetition, which guarantees a consistent customer experience even when you're faced with a lack of employees.
Drive-thrus are being favored in the current labor shortage
The current US labor shortage is hitting from 3 angles—not only are QSRs battling with the Great Resignation, but working preferences have changed and, above all, we're getting older. 
Although that seems like a pretty obvious fact, there is a significant impact for businesses. 
America is facing an aging population, and workforces are set to feel the pinch as time goes by. By 2030, 21% of the population will be aged 65 and older, up from 13% in 2010. The next decade is set to be filled with technological innovation, but natural factors could cause disruption for the food service industry. 
The Great Resignation, on the other hand, has already taken effect. 75% of restaurant operators and owners said that finding staff is the number 1 challenge they face.
With drive-thrus allowing for a smoother integration of handy technology, could the ease of this strategy (along with all the advantages…) continue to change the game for businesses around the world as they encounter the labor shortage?
A new era for drive-thrus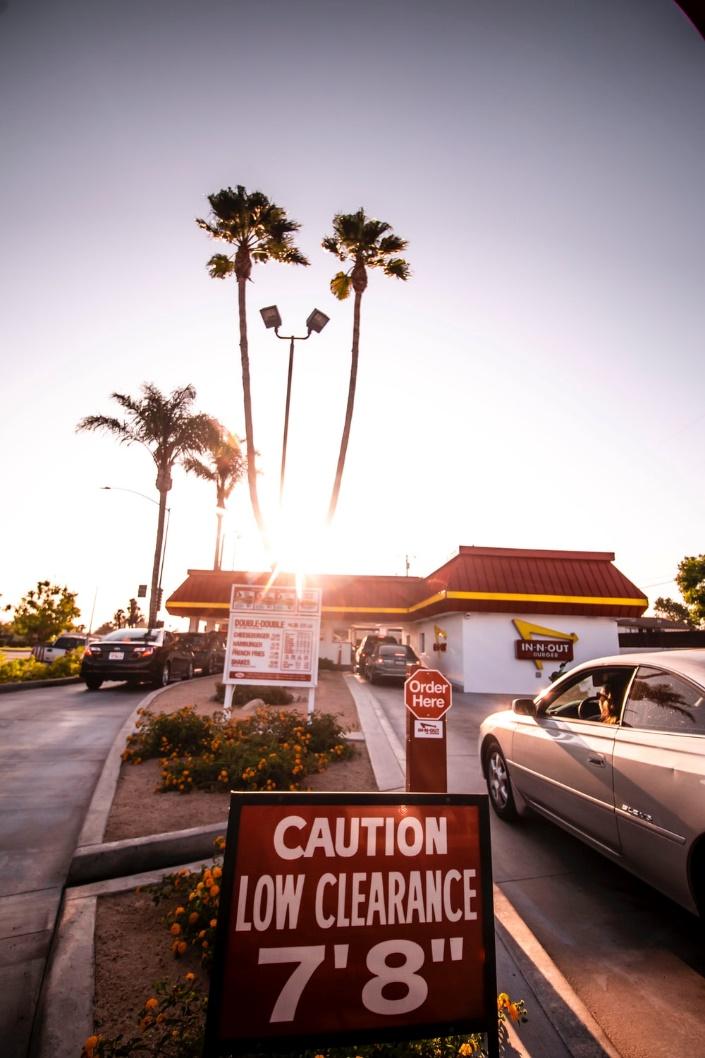 The introduction of the drive-thru was a turning point in American culture, and in a sense, we've never looked back. As the world has become increasingly digitized, on-demand, and on-the-go, drive-thru services have successfully stood the test of time and given the people what they need. 
Now, in 2022, the people are demanding more. 
Customer expectations of QSRs have never been higher, amplified by changing behaviors that are continuing past the pandemic.
Touchless, contactless, human-less technologies played a huge part in maintaining health and safety protocols during Covid-19, but these tech innovations are sticking around thanks to their ease of use. 
If you're harnessing automation to drive technological innovation through your lanes, focus on the first step in the customer journey—the order taking. Our conversational AI solution, Auto, takes over from your employees, so you can put automation tech to work—and save on labor costs.
We recognise that friendly, quick service is the key to a perfect drive-thru experience. That's why Auto has the capabilities to greet your customers and take their orders 24 hours a day, even in noisy environments. 
The future of drive-thrus is digital. And that's a good thing. 
Take a look at our recent blog to delve deeper into how voice technology is changing the QSR industry.