Everything has changed in the QSR world over the last two years—most of all, customer mindsets. 
If there's one silver lining to the pandemic, restrictions, labor shortages, and new customer expectations have forced the food service industry to rethink its speed of change to keep guests happy. 1 in 4 food service businesses now believe they are forward-thinking when it comes to tech, compared with only 1 in 8 pre-pandemic. Tech adoption is crucial for business agility, decision-making, and guest experience, especially as QSRs adapt to the new ways that customers seek out and consume food. 
One thing's for sure—these changes can't be an excuse for delivering poor customer service. 
Keeping Up with Customer Expectations
A perfect storm of higher-than-ever customer expectations has formed, driven by new technology such as contactless payments, concern for hygiene and safety, and demand for convenience. To make matters even more challenging, the end of 2021 saw over 1 million hospitality workers quit their jobs in America, causing nationwide labor shortages. The question is, how can your teams keep customers happy if you can't find the staff in the first place?
It's a double-edged sword. As much as new technologies have successfully propelled the food service industry forward in terms of speed, ease, and convenience, there is a downside to this—customers are now demanding digital. Touchless tools, voice ordering, delivery services, and more have become their new expectation. Failing to keep up could mean failing to retain high footfall and revenue. 
Luckily, there are 6 actionable strategies that you can implement to ensure you are providing the level of service that guests know, love, and now expect.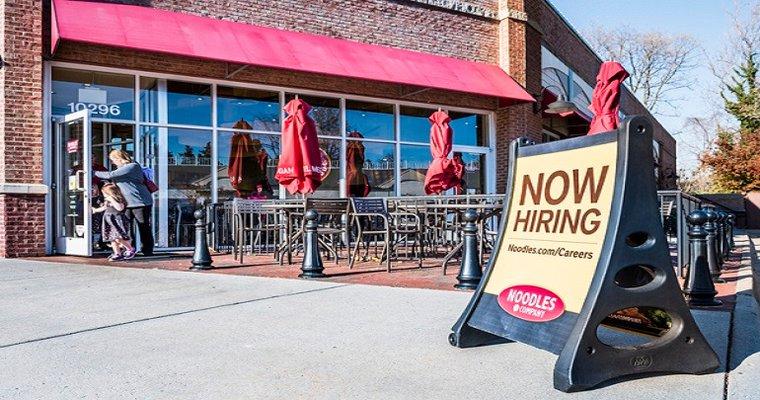 6 Strategies for an Improved QSR Guest Experience
1. Embrace New Technology
It's clear that technological innovation isn't just a trend, it's transformational for QSRs. 
And the use cases are endless. From upgrading mobile apps and automating drive-thrus to digitizing menu boards and introducing touchless kiosks, technology is on hand to ease the pressure caused by significant staffing shortages and keep QSRs ahead of the curve. The time to modernize is now—71% of food service businesses recognize that digital transformation is the most important factor for business agility.
Many are already taking steps in this direction. 72% of franchisees have already implemented tech-enhanced delivery and mobile ordering services since the start of the pandemic, and 55% are considering self-service stores.
Innovation is all around us, and it's not just the food service industry that is modernizing. 96% of enterprise leaders are prioritizing digital transformation in response to their customers' increased digital appetites, which 63% said was a "strong trend." 
Take a look at our recent blog for a more in-depth exploration of the technologies that are shaping QSRs in 2022.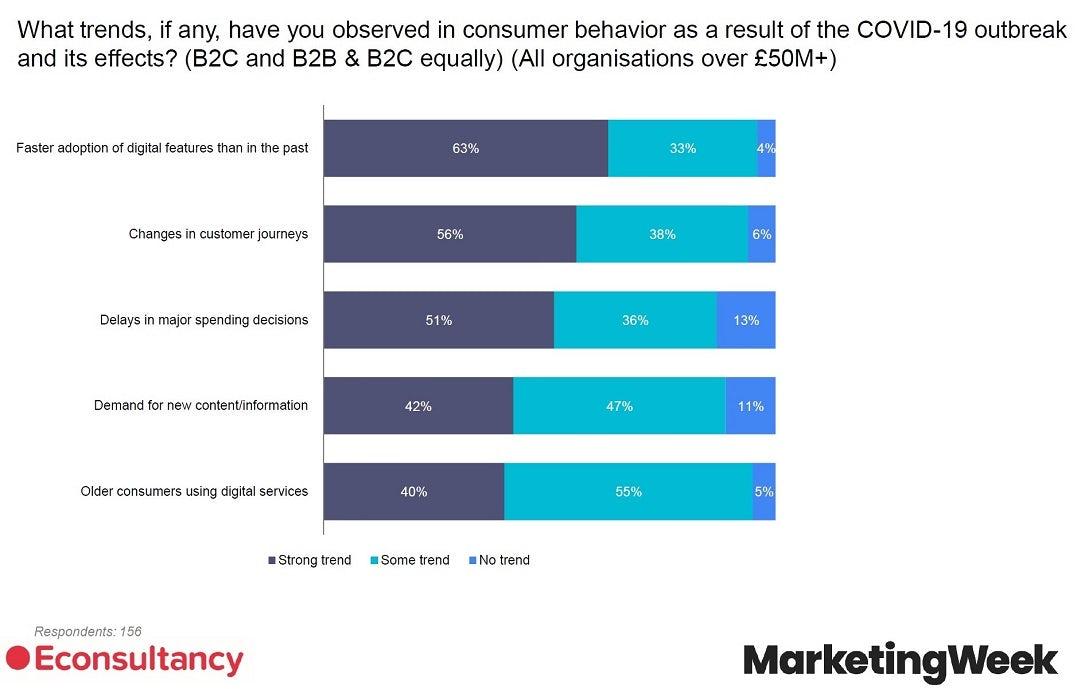 2. Invest in Automation
The drive-thru system is another QSR staple that is benefiting from digital innovation. 52% of QSR orders were placed in drive-thrus in 2021, and overall traffic is up by double digits—which should be a reason to celebrate. However, the staffing shortage is not only the main cause of drive-thru delays, it's also hindering your guest experience through poor customer service, slow wait times, and human error. 
Rather than let this rain on their parade, QSRs are finding their new employee of the month…automation tech. Not only can it remove the friction from your drive-thru system, but each process can be ticked off and completed seamlessly—often without the helping hand of a human. 
Allowing automation to do what it does best gives your staff the chance to focus on customer service and food production. Virtual restaurant assistants like Auto enable QSRs to automate their drive-thru ordering processes, capture orders accurately, shorten wait times, and reduce labor costs.
Auto's application even goes further than that. Over 70% of QSR sales happen at the drive-thru, so our AI is proven to increase upsells and ensure that your customer experience will never be disturbed, even in the absence of staff.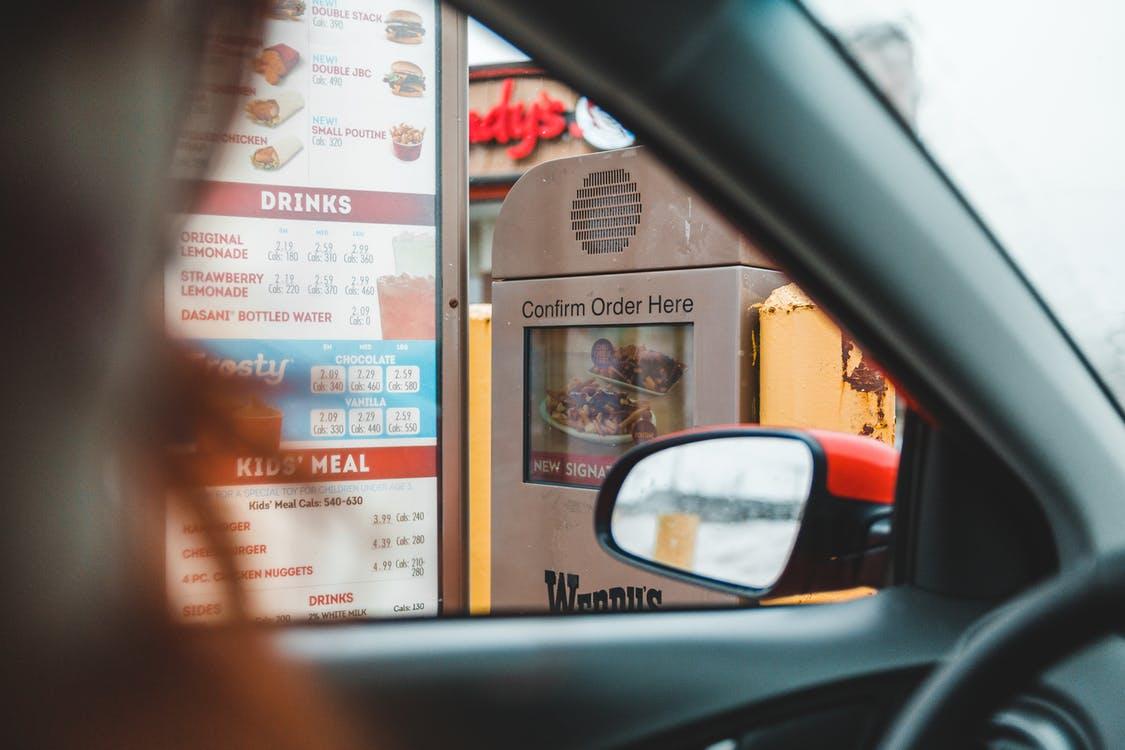 3. Stabilize Your Supply Chain
There are 3 words that every customer hates to hear…"out of stock."
73% of consumers now point to experience as a key factor in their purchasing decisions, more so than price and product, and stock issues are an immediate blow to your guests' enjoyment. It can leave you feeling caught out in the moment, especially if you're unable to provide that tasty burger or those special sauces they love so much. 
By keeping a close eye on ingredients and managing this effectively, you can account for every item even before you need it. But why waste labor hours on this when tech can do it for you? Inventory management software can inform you when stocks are low and help you keep on top of sustainability concerns—the environmental and financial implications are huge, with $408 billion of food wasted in the US every year.
As well as predicting what you'll need in the immediate future to avoid waste and shortages, inventory management tech can help you reap the rewards of forward planning – so you'll always have the right stock available to keep your customers' stomachs full.
You know what they say…fail to prepare, prepare to fail.
4. Deliver Consistent Training
Delivering consistent training and development opportunities can make your employees feel valued and more confident to take on various other roles, meaning that your team can become more collaborative and agile. If one person is unable to complete a task, you can guarantee that another will be able to step in their shoes. 
A recent study showed that training programs for staff in the food service industry enhanced employees' ability to deliver a high-quality service. Most importantly, it helped them meet customers' needs, which is essential for ensuring a positive guest experience—and providing service with a smile. 
Employees who are engaged, which includes being given training opportunities, are more likely to improve customer relationships, leading to a 20% increase in sales. 
Happy employees equal happy customers.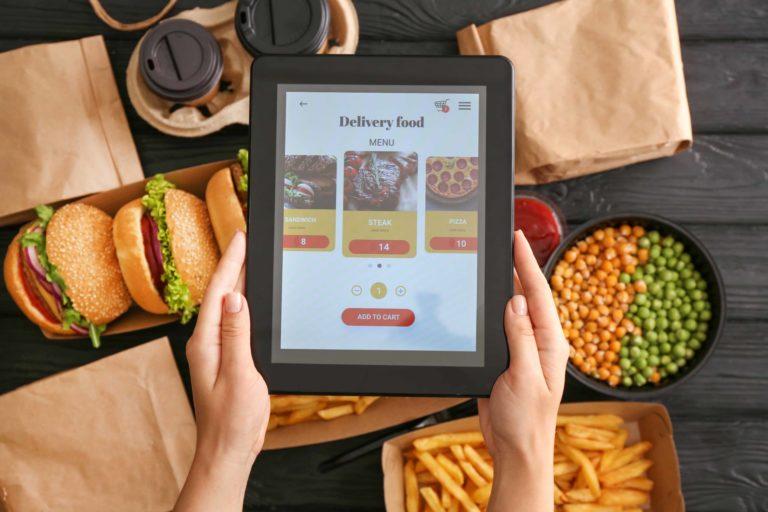 5. Increase Speed of Service
The clue is in the name…QSRs are built on the promise of speedy and convenient food at a lower price point, so it's no surprise that customers expect to get their food quickly. The lack of table service and high popularity of takeaway orders proves one thing—customers don't want to stay long. 
Drive-thru wait times surpassed 6 minutes in 2021, over 25 seconds slower on average than the previous year. But for customers who don't want to wait, this is becoming a problem.
Thanks to Google Search and fast-action companies like Amazon, current customer expectations have been compared to 'instant gratification.' 31.6% of QSR guests expect a pickup option, and 6.6% don't want to wait in line at all, so the pressure is on for businesses to prepare and provide food, fast. 
To combat this, QSRs are implementing voice-enabled AI such as Auto to receive and process drive-thru orders quickly with minimal errors. Technology is also being used to boost mobile ordering, accounting for over 40% more revenue than phone orders. 
Coupled with Hi Auto's upselling capabilities, increasing your speed of service could be hugely beneficial for your finances, as well as creating a smooth guest experience.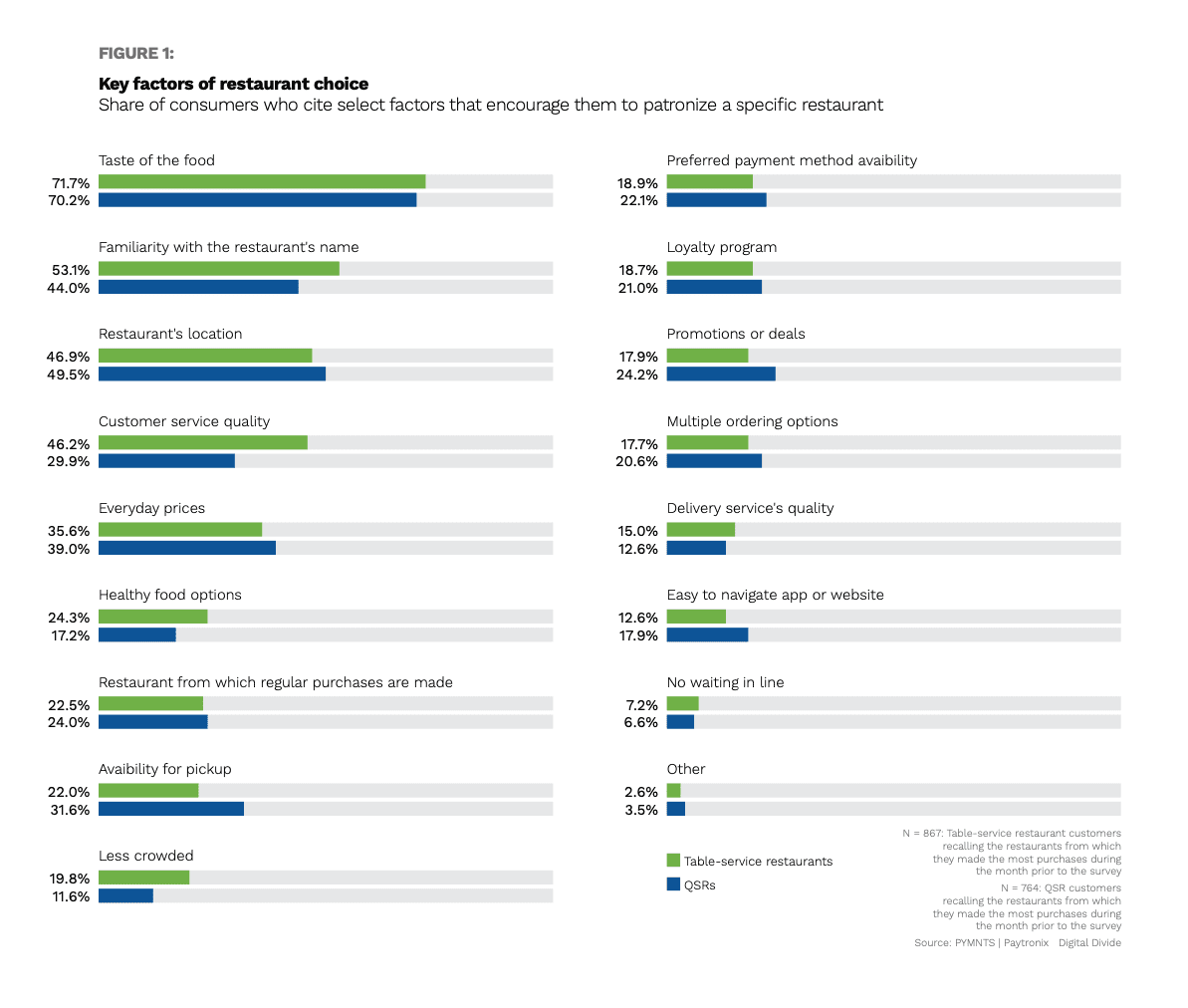 6. Optimize Schedules
The food service industry is already struggling to keep its feet on the ground, and two-thirds of customers say they have visited short-staffed QSRs. Customers will experience poor service and an unsatisfactory guest experience if they are greeted by 1 staff member serving 20 customers when they walk through the door. Labor shortages also contribute to high turnover costs, with 75% of restaurant operators and owners reporting that finding staff is the number 1 challenge they face. 
The solution? 94% of staff are confident that technology can help them do their job. Digital dashboards can help you gain better visibility over staff rotas and ensure that time tracking and employee schedules are optimized and integrated. Most scheduling platforms are equipped with analytics technology to help you track your teams and react in real-time. In a staffing shortage, every person counts—and you need everyone to be available at the most important times. 
Customers have an appetite for better service 
To succeed in the competitive food service industry, you need to know what your customers want. 
With easier access to QSRs through digital apps and more ways than ever to search, compare, and receive food, customers are an expectant bunch. There's no doubt that QSRs have faced a huge challenge to continually provide an exceptional guest experience in the face of labor shortages and these new expectations. Now, many are recognizing that digital innovation is the way to ease the pressure.
When you need a helping hand juggling high footfall, order-taking, and customer service, put Hi Auto to work. Our conversational AI, Auto, optimizes and speeds up your drive-thru ordering, so you can free up your valuable staff for more important tasks. 
Auto has no problem greeting your guests and taking their orders all day, every day, in noisy atmospheres—guaranteeing a consistent and high-quality guest experience for everyone who drives thru your lanes. 
Read our recent blog post to learn more about the speed of adoption of conversational AI in the QSR industry. Teaser…it's pretty revolutionary…