QSRs are clawing back the $280 million in sales they lost during the pandemic. But as they continue to overcome this hurdle two years on, they face a new challenge: The Great Resignation. 
The Great Resignation has created a labor shortage and a difficult recruiting environment. And it's not just the struggles of securing great employees, inflation is triggering higher inventory prices, and digitization is contributing to changing customer expectations.
While there may not be a wise wizard to guide QSRs over these hurdles, digital transformation and automation provide that much-needed helping hand.
Let's look at the benefits of automated restaurant ordering systems and our top choices for 2022.
What is automated order taking?
Automated order taking replaces manual tasks with technology to free up your employees' time. It solves the problems of human error, labor costs, and slow processes that are a consequence of manual order taking. 
In the age of increasing demand for excellent customer service (but low staff levels), automation is proving to be a lifeline for many QSR companies.
Is automation worth the investment for QSRs?
71% of QSR operators say that digital transformation, including automation, is the most important business strategy. What is their reasoning behind this, and what can automation do for your business?
Personalization
71% of customers say that receiving a tailored ad from a QSR gives them a more favorable opinion of that brand. McDonald's recently acquired Dynamic Yield to help automate the personalization of their customer experience touchpoints, such as digital menus and self-order kiosks. 
Increased Upselling
Over 70% of QSR sales happen at the drive-thru, so how do you maximize upsell opportunities at your lanes? Only 4% of employees admit that they attempt an upsell, whereas automated order-taking solutions like Auto do so in 70% of cases, helping you generate more revenue.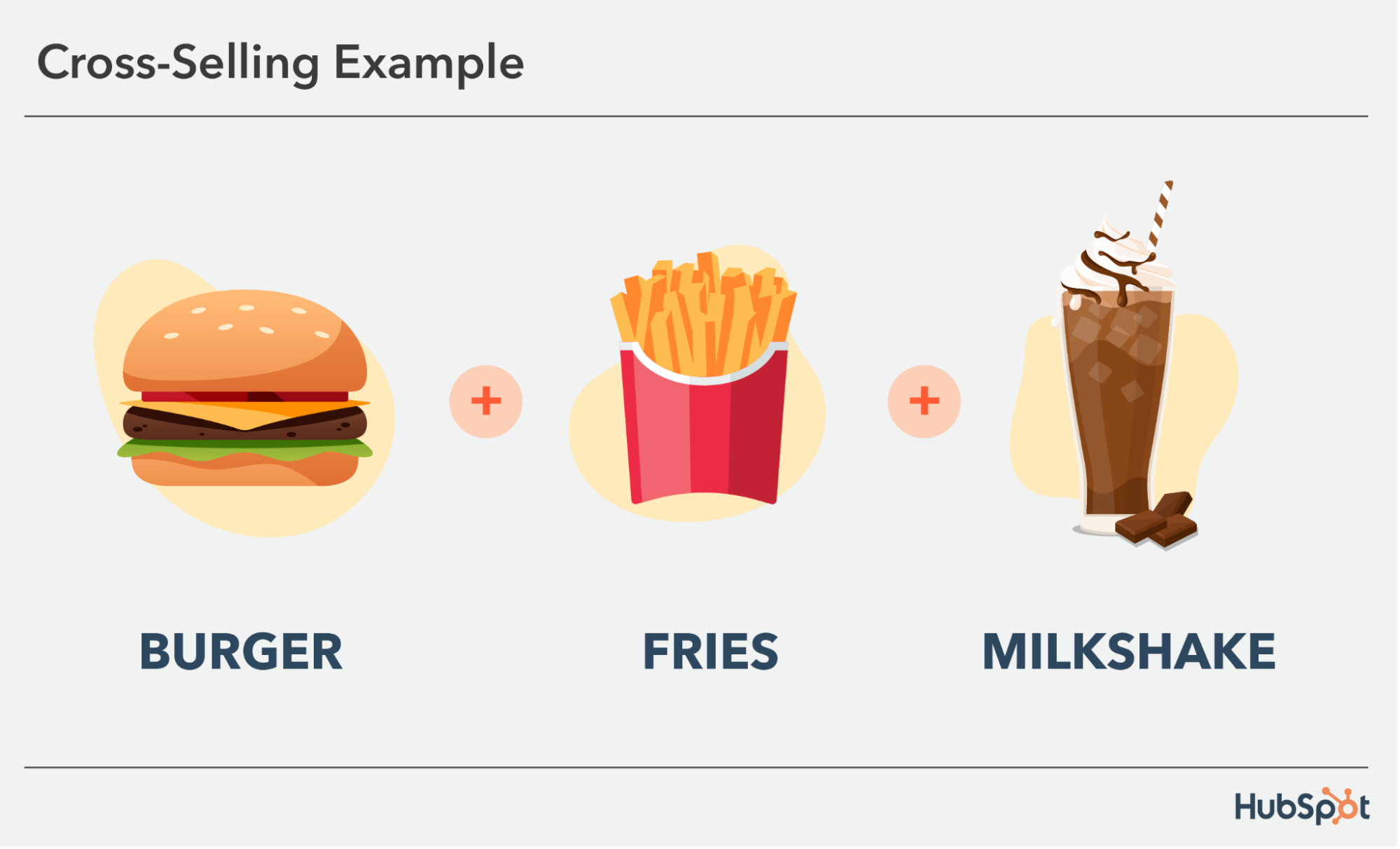 Reduce Labor Costs
Employee turnover in the food service industry can hit a huge 150% and can cost $150,000 per year. Automation helps alleviate these eye-watering statistics by reducing the need for staff, which cuts labor costs.
No Staffing Issues
Employee churn also has a knock-on effect: scheduling. The QSR industry is still short on 750,000 jobs, and customers feel the impact. Mentions of long wait times in bad reviews jumped 23% so far this year.
Consistent Customer Experience
Customer service and order accuracy are under fire from diners. In the first quarter of 2022, customers mentioned short staffing three times more often in their Yelp reviews than a year ago. Avoid staffing issues and bad press by automating processes from the drive-thru window to the fryer, and take the pressure off your employees.
A Speedier Service
60% of diners are worried about the accuracy of their orders, closely followed by the 40% who say that long wait times are their biggest bugbear. Irritated diners won't accept 'understaffing' or 'high traffic' as excuses because it's easier to eat elsewhere. Automation technology can work 24/7 to help you deliver more orders, more accurately. 
Top 5 automated restaurant ordering systems in 2022
Failing to ride the digital transformation wave means that some QSRs can fall behind their competition, especially if manual processes are starting to affect the customer experience. 
To stay on top while excelling all customer expectations, automated ordering systems are becoming vital tools. Here are the best automated ordering systems to implement in 2022. 
POS Solutions
A Point of Sale (POS) system is the software and hardware that enables your QSR to make a sale. For example, a checkout counter, a self-serve kiosk, or a card payment terminal. 
POS systems have multiple functions, from calculating the price of an order to accepting payments and keeping track of sales. Most enable dozens of personalization and automation options to suit your business. 
Here are our picks of POS systems that help your business make a sale quickly…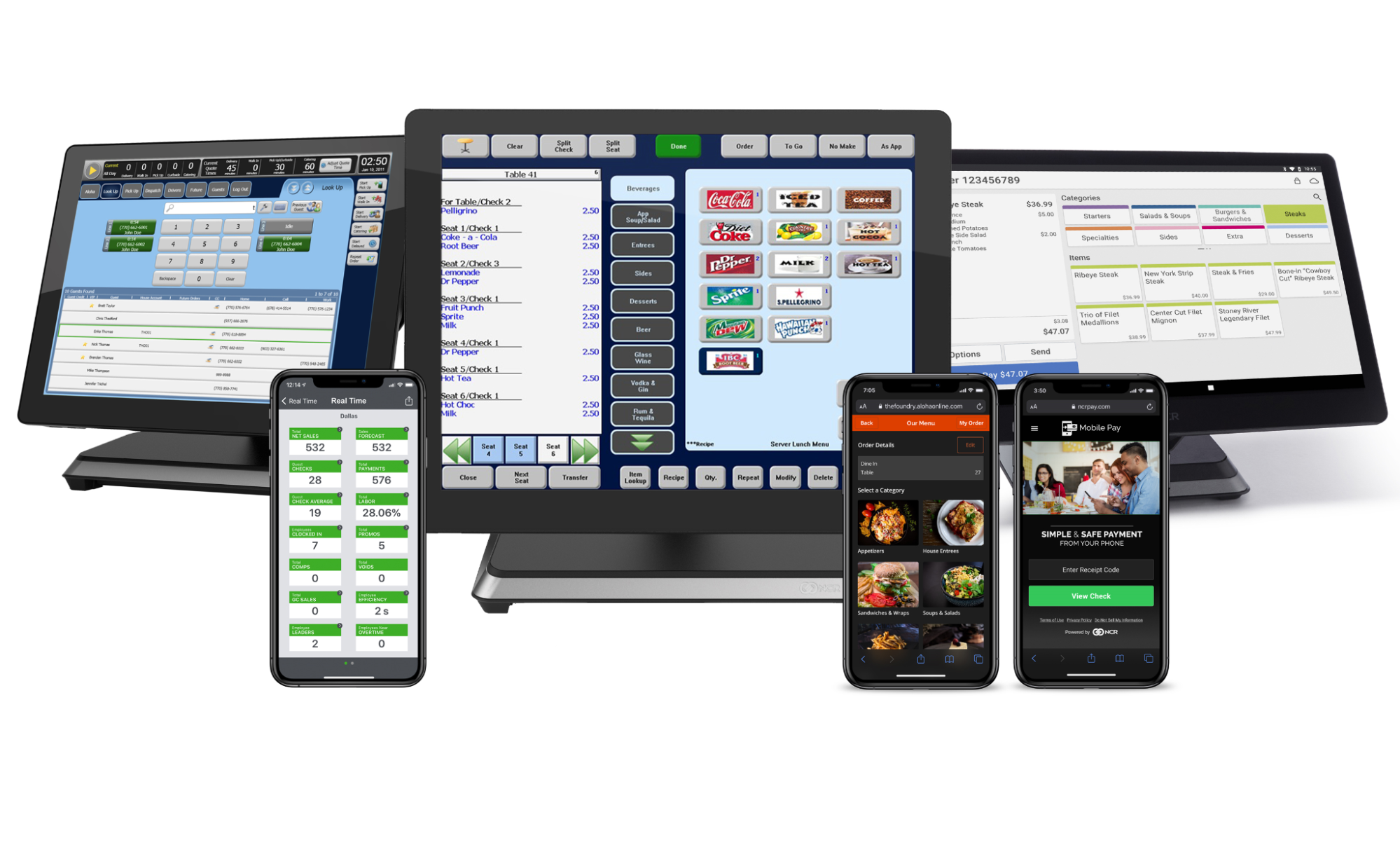 Aloha makes off-premise ordering easier with online and digital ordering options, and contactless to suit changing guest expectations. 88% of QSRs have already switched exclusively to contactless digital menus, and Aloha accommodates this level of digital transformation. 
Of course, the increasing reliance on digital solutions does have one teeny tiny problem… what do you do in a power cut or an internet outage? Aloha can continue taking payments offline, providing a resilient and seamless customer experience.
One reviewer described Aloha as being the 'best POS system that I have used so far,' and explained the ease of using this system: 'I think that Aloha gives servers the ability to streamline their orders and as they become more comfortable with the system they can become quite speedy.'
Pros
Easy for servers to navigate through and use
Can integrate across various restaurant functions
The interface has everything you need on the main page, making taking orders easier than ever
Cons
Customer service can be a little difficult to reach in a timely manner
Can't customize color coding
Unable to troubleshoot any issues yourself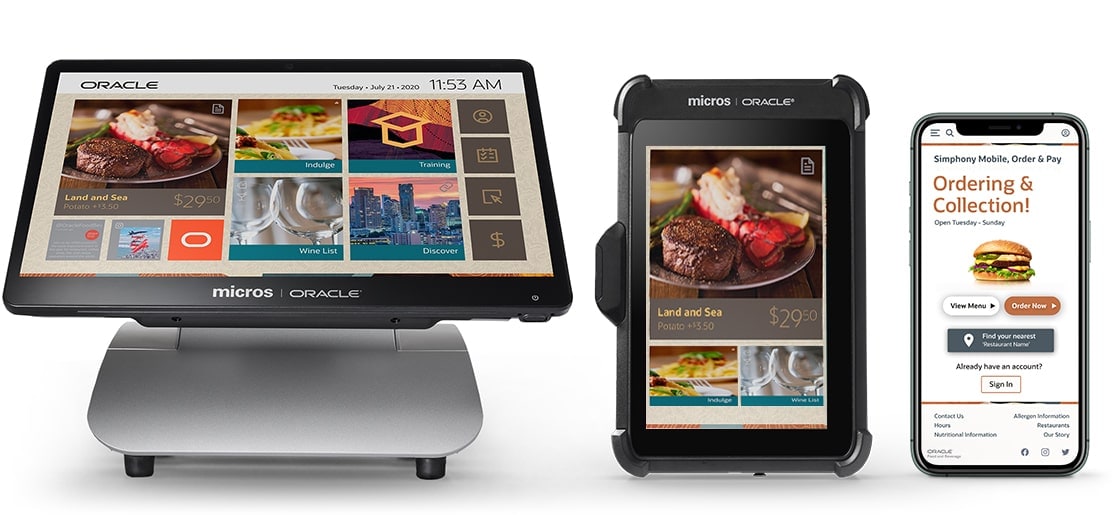 91% of QSR operators plan to automate their kitchen operations, so why not start with kitchen communications? Simphony's POS solution is built for complete restaurant management. It's a great all-in-one choice to help QSRs optimize their online and in-house operations in real-time. 
Both Aloha and Simphony are compatible with voice ordering solutions like Auto. Simphony automatically updates according to daily specials, menu details, and personalized promotions to inform your voice ordering software of any changes.
A Simphony POS user summed up their experience in three words: 'one stop shop.' They go on to explain their experience: '[It includes] POS, purchasing, and reporting. The software has great capabilities and covers all areas a hospitality business requires.'
Pros
Updating the menu and customizing is an easy process
Includes a whole suite of software including analytics too
Being cloud-based means it's easy to manage different stores for franchises
Cons
Immediate support is not always available
Adjustments to the program may require an additional purchase
Back-end design can be quite complex
Self-ordering Opportunities
65% of customers said they would visit a restaurant more often if self-service kiosks were offered, and 30% would prefer to order from a kiosk versus a cashier if the wait times were equal. 
The rise of self-ordering corresponds with post-pandemic customer preferences, with 74% of customers continuing to use contactless payments. As well as offering payment convenience, self-serving kiosks reduce queuing, speed up service, and offer many cross-selling and upselling options on digital screens. Plus, allowing customers to order themselves reduces order errors.
If you are looking to implement self-ordering services, here are our choices.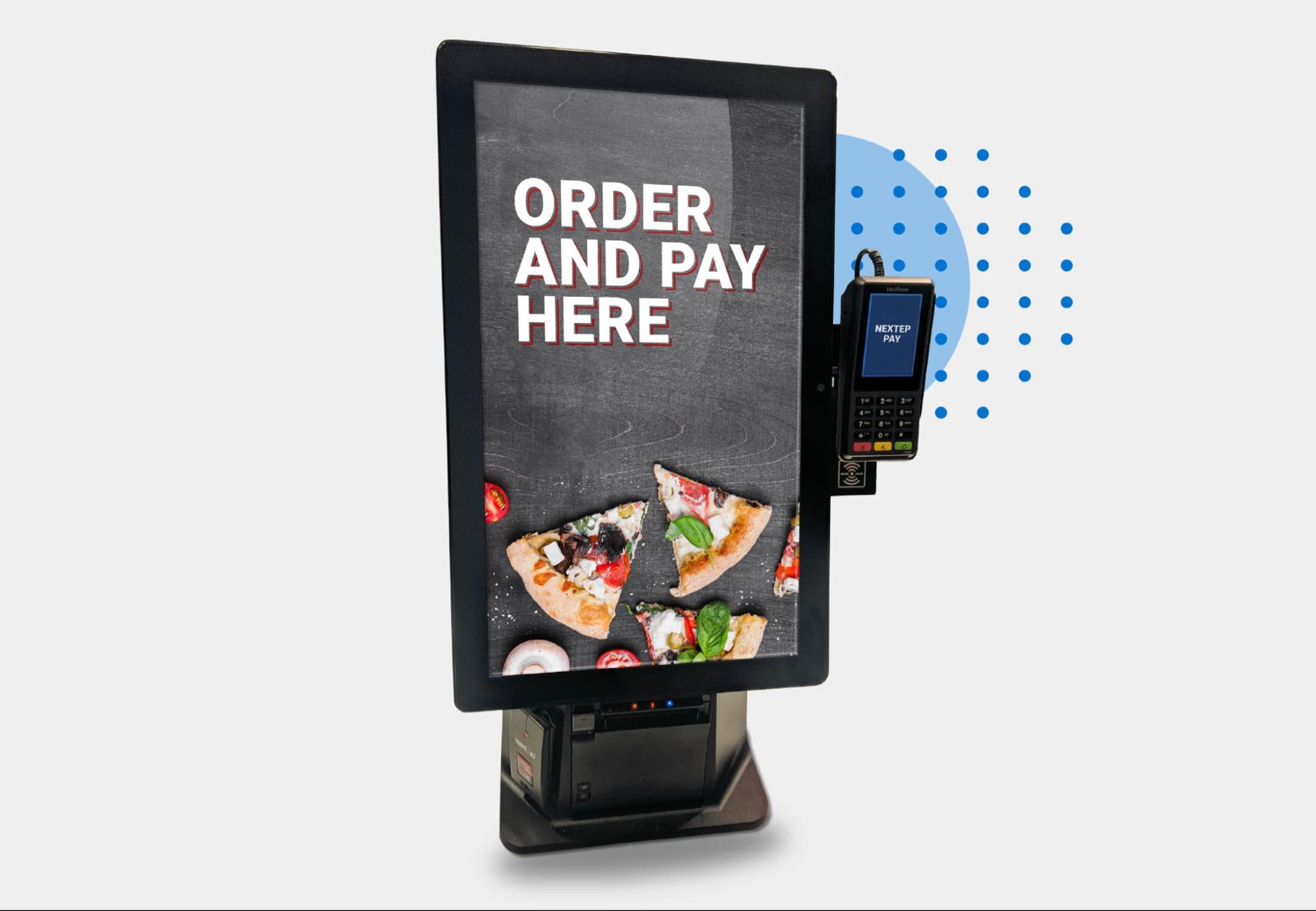 While Xenial offers many solutions, their self-ordering kiosks include a range of personalization options, including a built-in printer, scanner, payment, camera, and wifi, depending on the needs of your QSR. 
Xenial counts well-known businesses such as Tim Hortons and Taco Bell as their clients, which is unsurprising considering their sleek hardware and easy-to-use interface.
This software solution has been described as being 'very easy to navigate and is detailed.'
Pros
Has a great interactive interface
It's easy to use, even for non-technical users
Has mobile access
Cons
Can be overwhelming to find the option you're looking for
There's no order management, but there is inventory management
It's simple in design and not many tools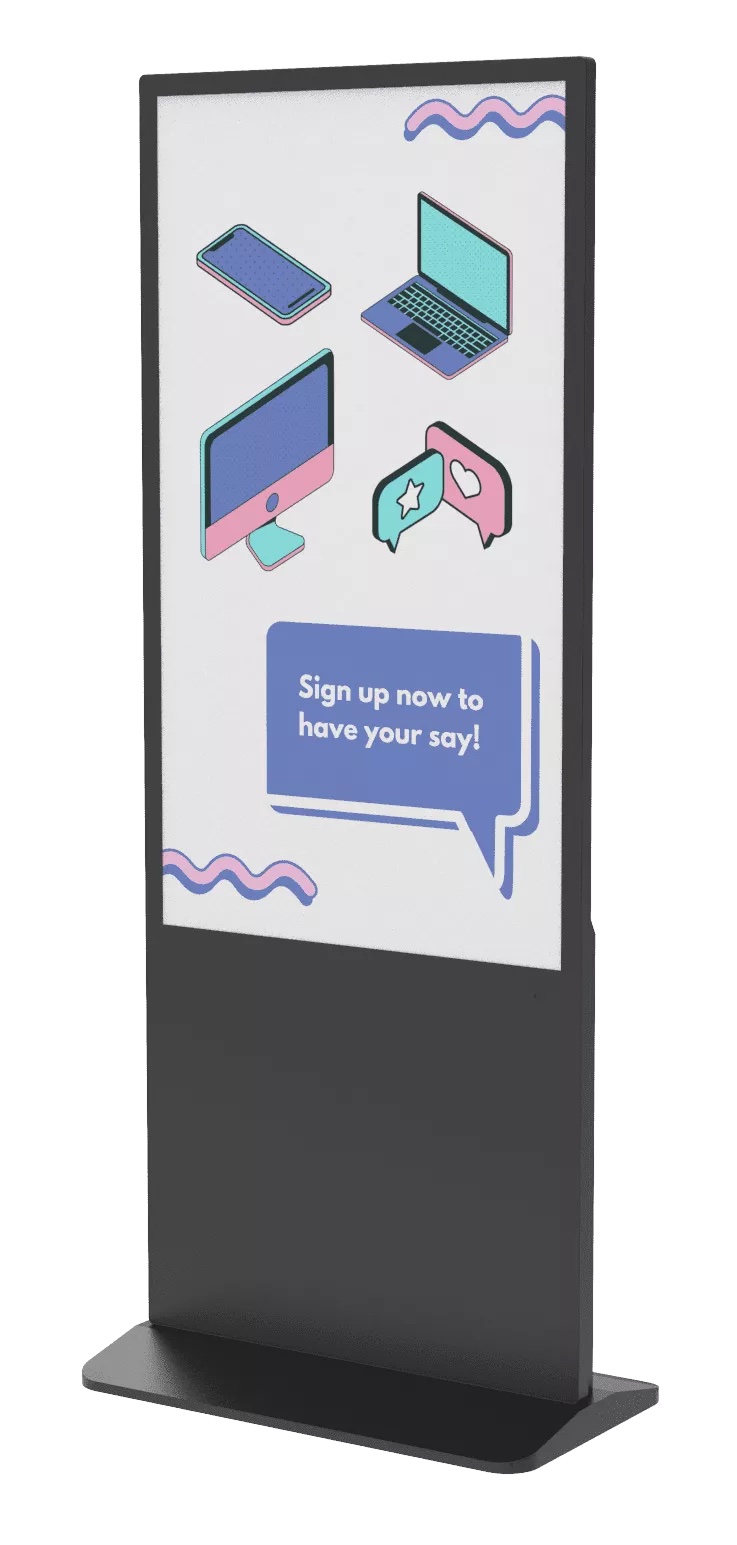 Lamasa Tech's self-ordering kiosks are innovative enough to keep up with modern customers. The interface enables QSRs to display promotional adverts and automate the upsell process to increase revenue. 
You can also integrate Lamasa Tech's kiosk with your POS system to gather feedback, survey results, and measure performance.
The system has been praised for being 'high quality' technology.
Pros
Can provide a full solution incorporation various steps within the QSR process
Enable a fully interactive experience for customers
Cons
Not QSR-specific so universal features across various industries
As with any kiosk-related equipment, it requires space and dedicated processes
Voice AI
One of the easiest ways to invest in automation technology is to implement voice ordering AI at your drive-thru. AI can increase profits through better efficiency, consistent customer service, and shorter wait times. 
Last but certainly not least: Hi Auto. Voice AI is already a common part of everyday life – 42% of people interact with voice assistants on their smartphones each month. Now, this mainstream trend is taking over the QSR industry.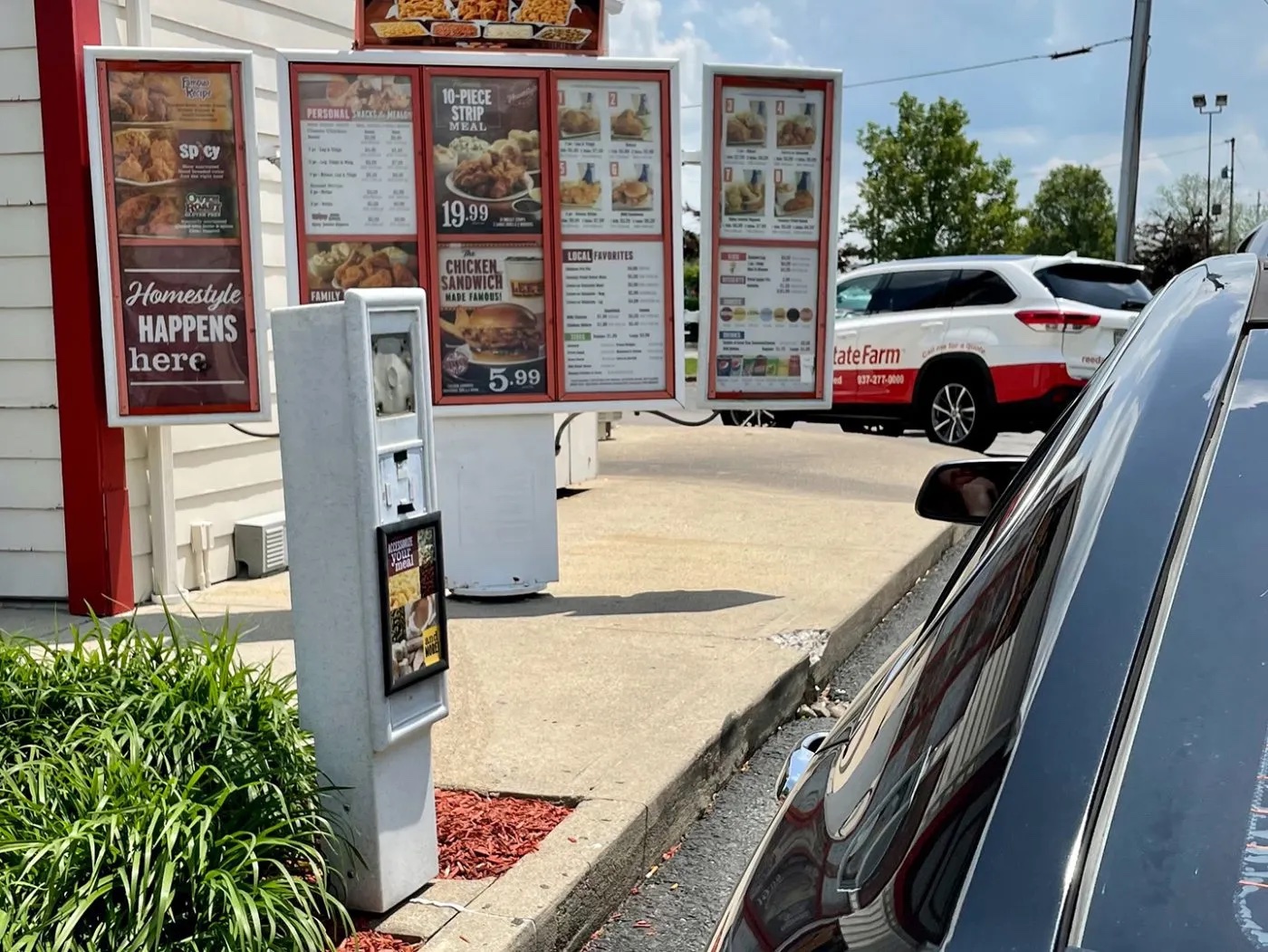 Auto is an automated restaurant ordering system that's a great solution to high labor costs and staffing troubles. Why? It completely replaces the need for human employees. Auto greets customers and can handle complex menus and accents to guarantee a consistent customer experience. It upsells by suggesting additional items and improves speed and workflows to ultimately boost sales.
Restaurant company and Hi Auto customer, Lee's Famous Recipe Chicken, said: 'What I've seen with Hi Auto is they get the order right. We started at a 2% error rate and we've seen it go down so that we're 99% accurate. 
'That order accuracy is truly great. It repeats the order back to the customer and it's always right.'
Pros
Increased labor efficiency and order value
Integrates seamlessly with POS
Quicker and more accurate service
Start your automation journey with voice ordering AI
Automation is proving to be more than just a digital transformation trend. The QSR industry is changing rapidly, and automation is swiftly becoming the future of ordering. 
Auto has been designed to help your QSR drive-thru scale up – and speed up. The AI is ready to work all day, every day, so you can handle more customers through your lanes and provide a quicker-than-ever service. 
Request a demo today to take your first step towards a quicker and more efficient future.