Customers want the QSR experience to be just like ketchup – smooth, always available, and leave a great taste in your mouth. That's why many QSRs are integrating digital experiences to help streamline their customer experience and eliminate friction from the get-go.
One of the biggest sticking points for customers is wait times. But what if you could allow your customers to decide what they want before they reach the order kiosk? With a digital menu board, you can present items and promotions to a large number of customers while they wait, helping improve queue management and reduce wait times by over 35%. 
The global digital signage market will be worth $63.3 billion by 2031 – if you're not investing in it now, you will be soon. Let's look at why digital menu boards are beneficial, as well as the top 11 software and hardware picks for 2023. 
What are digital menu boards?
A digital menu board is a screen displaying your menu, items, and promotions. They are entirely customizable to suit your branding, and you can update them at any time. 
Most digital menus are mounted on a wall or near the ordering kiosk, where customers can see the display clearly.
What are the advantages of digital menu boards?
Easy customization
Use software to design a menu aligned with your QSR's branding and display the right promotions.
Engaging visuals
Some design tools integrate with third-party apps so you can add QR codes, live updates, and social media handles to the display. 
Cost-effectiveness
One digital menu screen can assist thousands of customers if you choose the right size and positioning.
Real-time updates
You can schedule different menu displays for different times of the day and update the screens whenever you like. 
Upselling
The ability to dynamically change which items, pricing, and promos you display helps you quickly adapt to customer needs and make upsell opportunities.
Integrates efficiently with technology like voice AI
Menu boards work well with voice AI, which is becoming increasingly popular across numerous industries worldwide.
Hi Auto, for example, provides voice AI technology to speed-up and provide more accurate order taking. When upselling an item using voice AI, Hi Auto shows the product on the digital menu board for a comprehensive experience that increases accuracy and acceptance by customers.
This also translates through into mobile pick up too, where the name of the customer is not only shown on the digital menu board, but the voice AI complements it by welcoming the customer with their name. In the future, the full experience will involve personalization for those who opt in.
What features should you look for in digital menu boards?
Cloud-based:

In the event of downtime, cloud-based digital signage management software and hardware will continue to display your

menu content

. 

Integration options:

Check that the signage design and management software you choose is compatible with a diverse range of hardware.

Display quality:

Choose a hardware option with 4K resolution and a suitably bright LED screen for the best quality. 

Strategic placement options:

Where will you put your digital menu board? It's the million-dollar question, and the choice of hardware (

e.g.,

screen size) will ultimately depend on your answer. 
Top 11 Digital Menu Boards for 2023
Need help designing and deploying your new digital menus? Check out these innovative software and hardware solutions.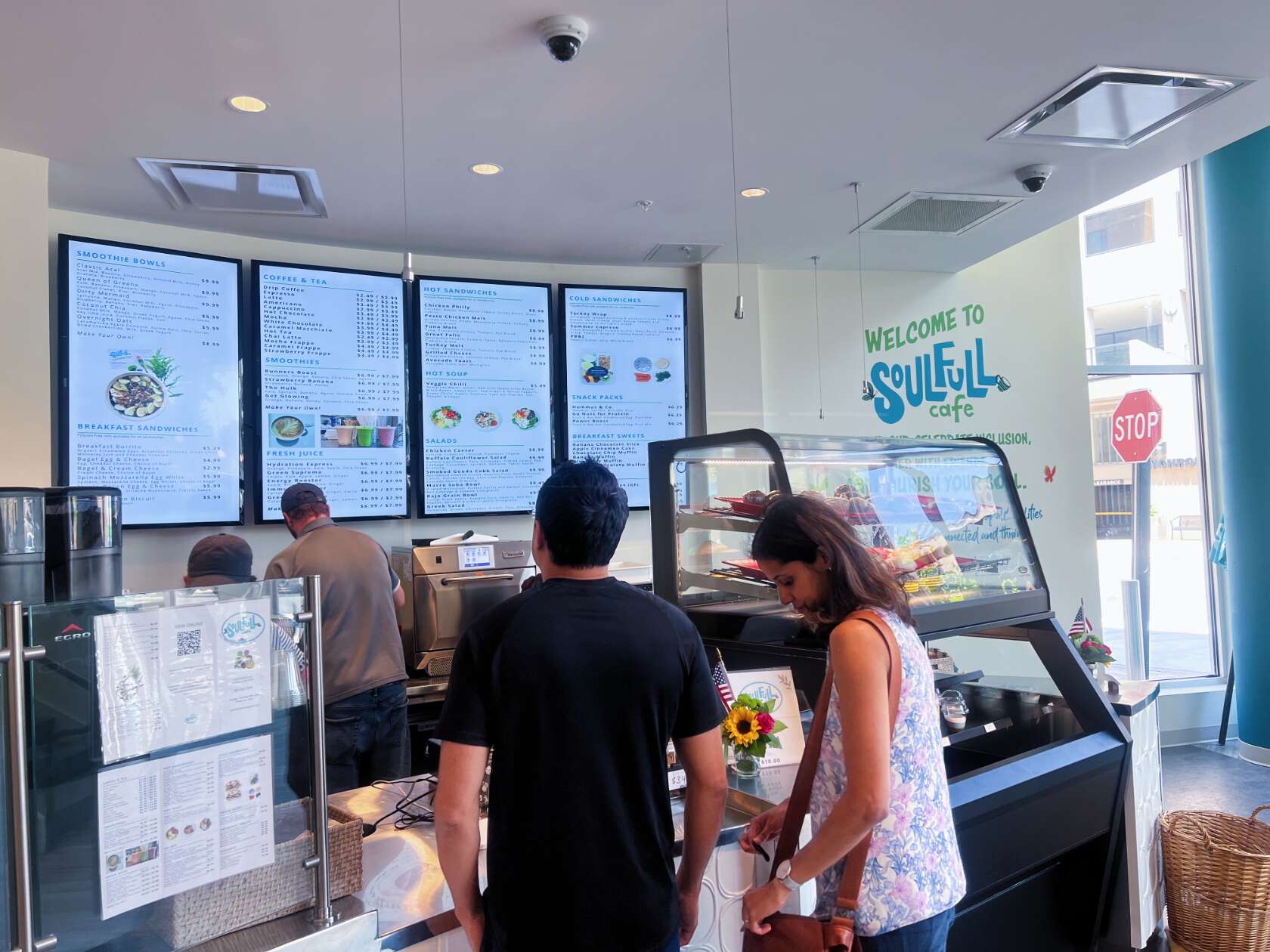 With over 20 years of experience in the market, Delphi Display Systems (recently acquired by Toast) have gained a trusted following of major brands within the restaurant space. They use a robust cloud-based content management system, professional-grade displays and rock-solid media player technology.
Best for: Restaurants and QSRs looking to work with an established brand who have worked with industry leaders like Disney, Wendy's and Arby's.
Price: By inquiry.
Review: "There is a big investment involved in digital menu boards. Delphi was worth every penny. Highly recommend it if you want excellent service, solid equipment and appealing design."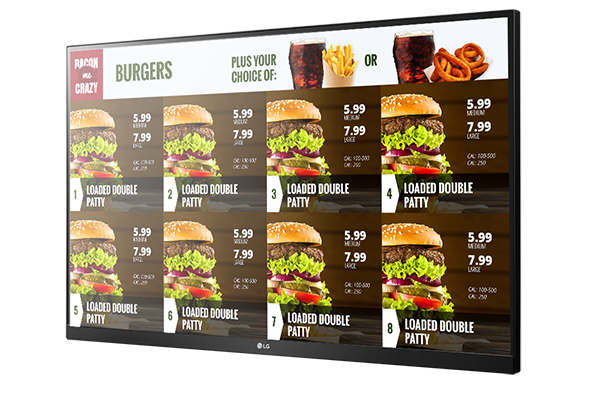 Mood Media helps you bring your menu to life on promo boards, TV screens, and video walls. Mood's software lets you choose a template and customize it with your content for maximum customer engagement. 
Best for: A great range of menu board templates to choose from. 
Price: By inquiry. 
Review: "The user interface is easy to use. They provided templates that save time."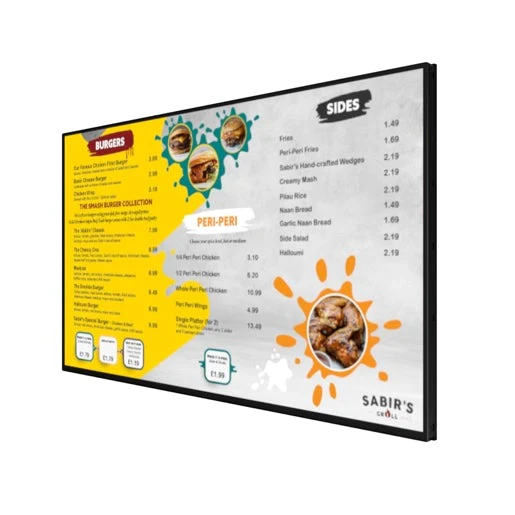 Impact Digital Signage is a one-stop shop for your QSRs hardware needs, including 4k, interactive, and window displays. You can choose a subscription that suits your budget, plus you'll get lifetime technical support for peace of mind. 
Best for: The Eco Power feature automatically switches off during pre-set downtime hours. 
Price: For a 12-month subscription, prices start at $620 for a 32" screen and rise to $1400 for a 55" display. 
Review: "Everything was working in no time at all and we now have a great information screen for our customers."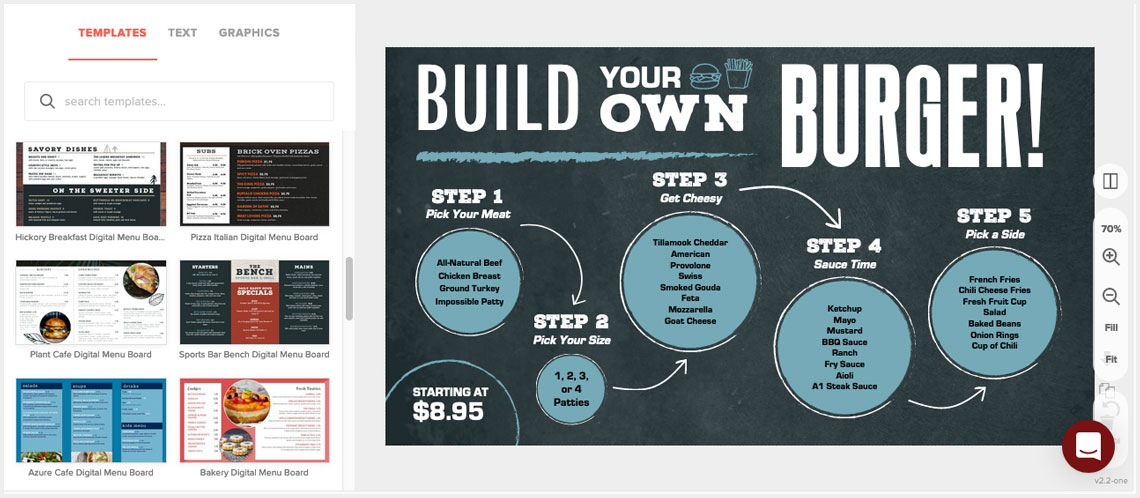 Designing an engaging and coherent menu is more complex than it seems. Must Have Menu is a digital menu design tool with templates and drag-and-drop editing capabilities. When you're done, your design will be compatible with screens up to 70" in size. 
Best for: Affordable and easy-to-use menu design options that don't require coding expertise.
Price: There's a free tier, then it's $24.92/month for the Pro package. You can contact the sales dept for an enterprise-level quote. 
Review: "This site does offer extensive easy-to-use menu creation for business owners who need to create menus for their restaurant/bar."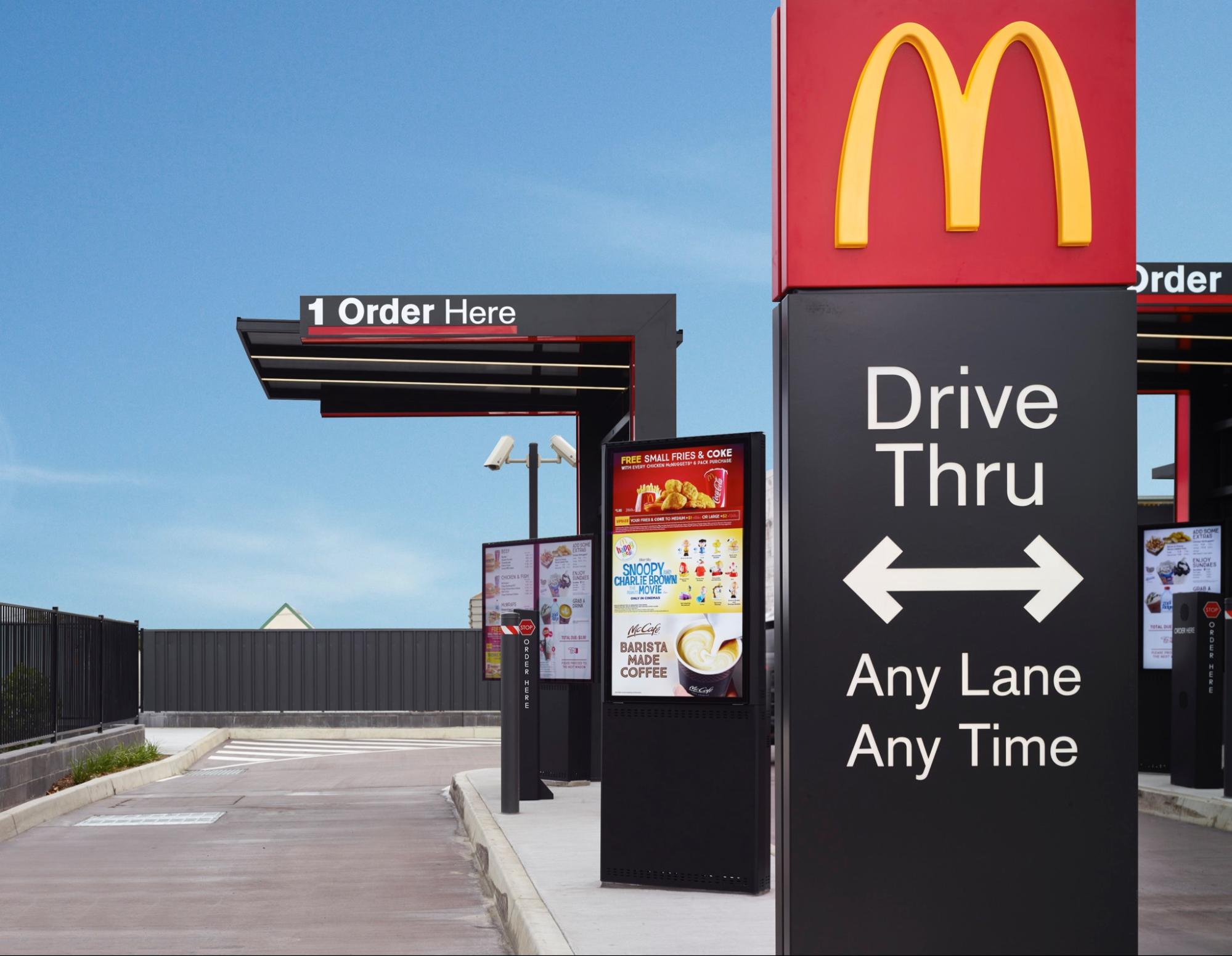 Coates Group is a global tech company that specializes in digital merchandising solutions. While they've been providing solutions to industry giant McDonalds for 50 years, they were recently named as the company's single global digital menu board provider – creating a valuable partnership for both sides.
Their seamless displays offer modular mounting, landscape and portrait options, optional shroud enclosure and media player enclosures.
Best for: Integrating with spaces that already have existing infrastructure or those looking for a new fit-out. 
Price: On inquiry.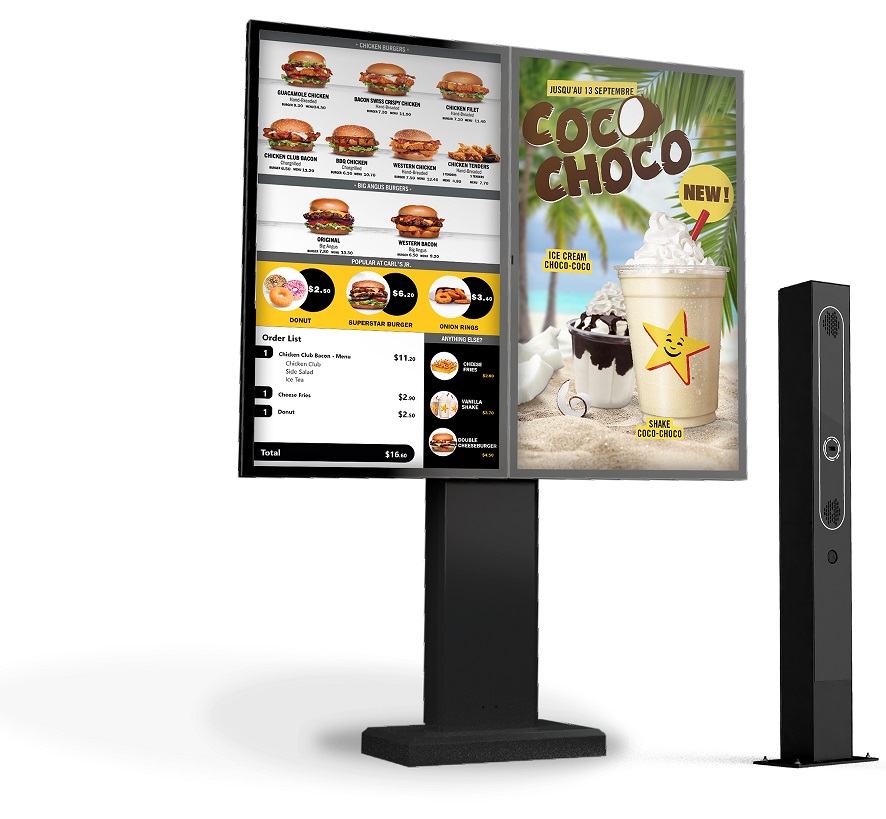 Eager to maintain the same level of excellence outside, just like within your restaurant? Arcalec offers vibrant and durable smart screens that can even be optimized for outside usage. 
They can even offer product recommendations and tailor suggestions to your customers.
Best for: Restaurants or QSRs looking for personalization. 
Price: On inquiry.
Review: "Acrelec's superior technology when it comes to outdoor digital menu boards and drive-thru solutions prompted us to get engaged and partner closely to implement their solutions for Taco Time NW."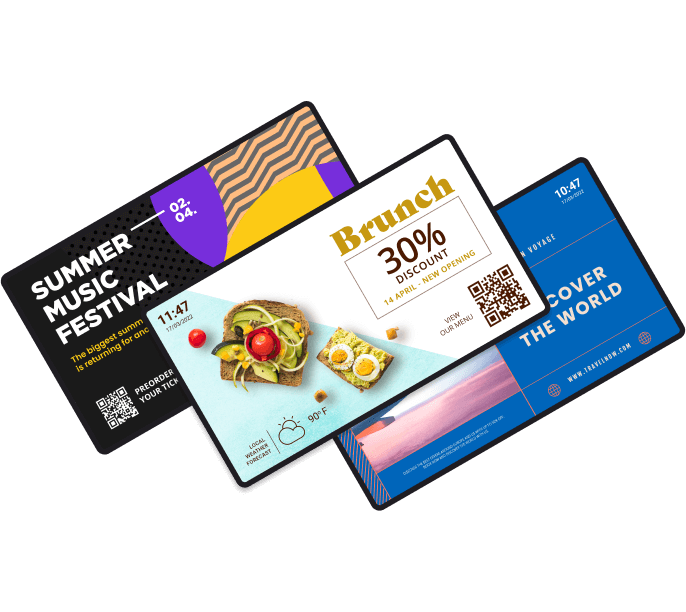 Want to show more than just menus on your screens? With Yodeck's software, you can display any media, like videos and photos, to keep your customers engaged. You can also enhance your menu design with on-screen widgets, such as showing a QR code in the corner. 
Best for: The single-screen option is completely free for an unlimited time, so it's a great choice for small QSRs on a tight budget. 
Price: After you try the free tier, the Standard package is $8/screen/month, Pro is $10/screen/month, and Enterprise is $13/screen/month. 
Review: "We have about 15 screens in 4 locations and needed an easy way to administer them all without requiring a dedicated PC at each screen."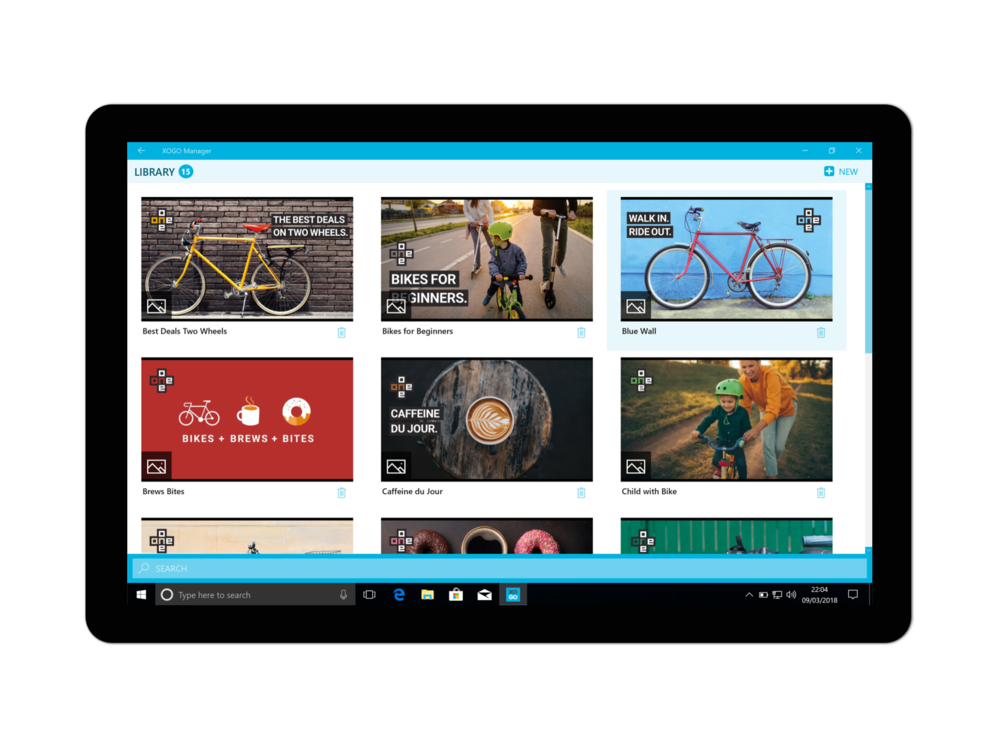 If your QSR is new to the digital signage world, test the waters with XOGO. Simply connect the XOGO mini box to a standard TV screen, and it will display the content you've saved in the app. However, you'll need to design the menu using different software on this list first. 
Best for: Fast set-up in only three steps. 
Price: You can have up to 15 content items in the library for free or upgrade to the paid version ($20/month) to access more benefits. 
Review: "Our ability to share content to a digital sign (using an older computer) has been made super easy by XOGO."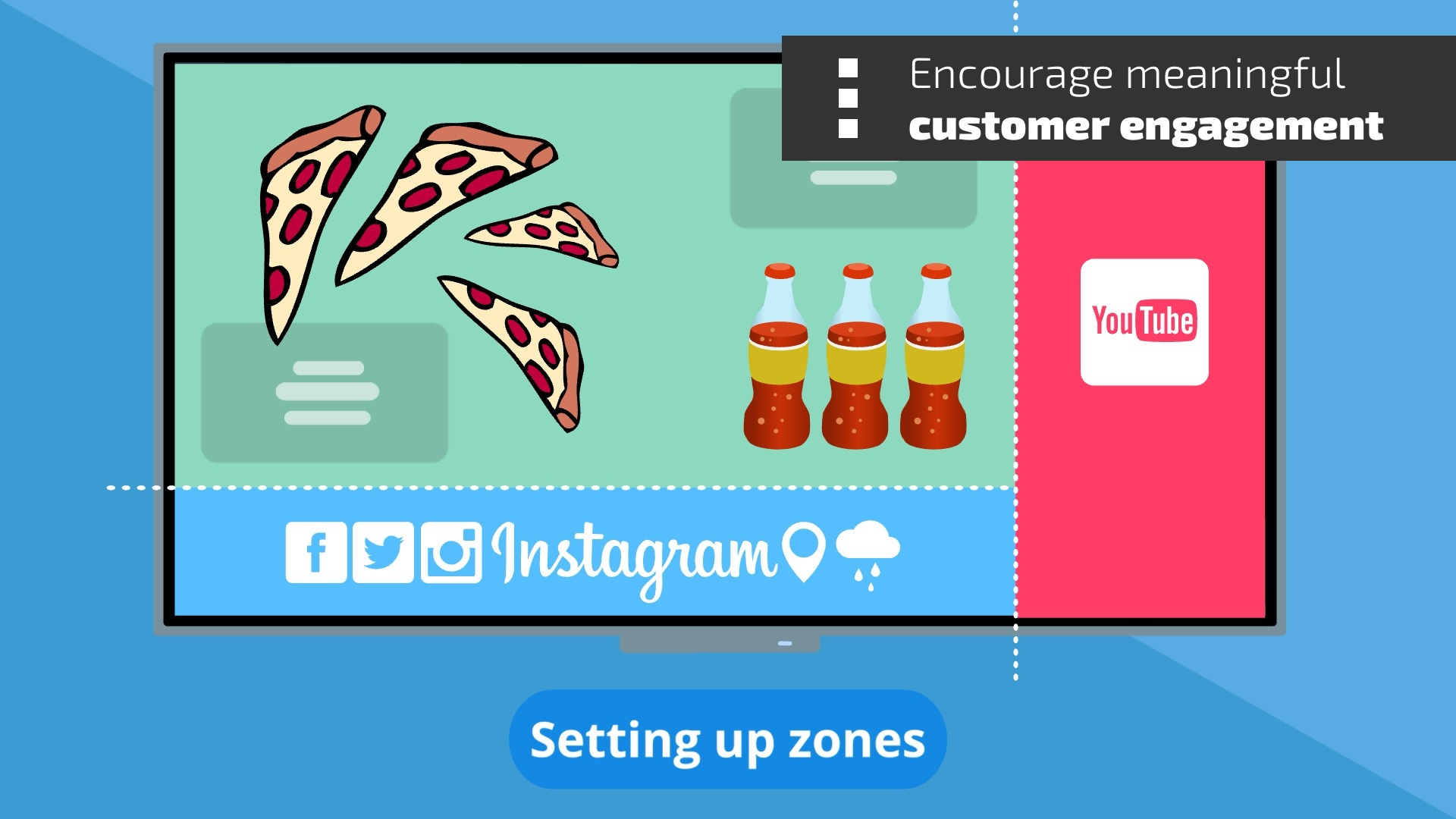 Play Signage is a digital signage editor for designing digital menus. You can create a visually appealing menu by adding sound, animation, and other content to your design. You can also edit your designs offline, and paid users get access to the built-in analytics feature – bonus!
Best for: Play Signage integrates with social media apps like YouTube and Instagram so you can promote your social platforms to customers too. 
Price: $16 per screen per month. 
Review: "The editing capabilities and plugins make it easy for us to display various forms of content on our screens."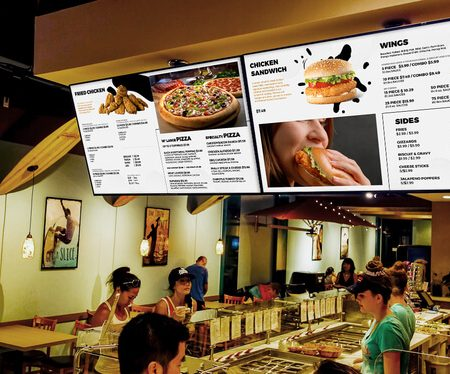 For sleek digital menus, look no further than Novi Sign. You can design your menu in the online studio and choose from the library of 200+ templates, then set the display schedule. When you update your menu in the Novi Sign platform, the hardware will adjust to the change in a matter of minutes. 
Best for: Novi Sign software is compatible with any hardware, including Android, Windows, and LG. 
Price: By inquiry. 
Review: "I manage the screens from my desktop and update, add, or remove communication pieces."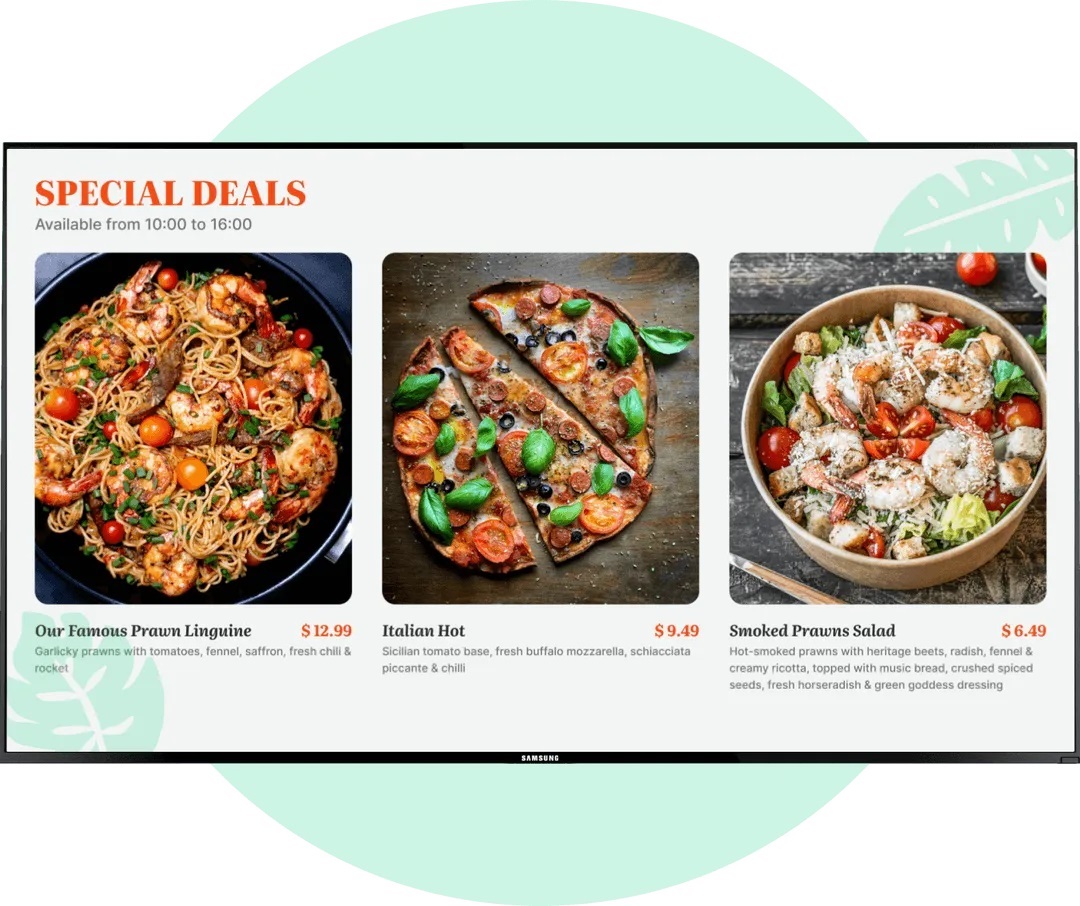 Look's software enables you to create a digital menu and enhance it with interactive scenarios, 4K resolution, and live updates triggered by third-party integrations. It has an offline feature to reduce the risk of downtime and an automatic scheduling tool. 
Best for: Look plays all content in 4K resolution to give you the highest quality playback. 
Price: You can try it for free first. The price is $15/screen/month, and it reduces to $13.50 if you make a yearly payment.
Review: "It's an easy-to-use digital signage solution that empowers us to provide fresh content to our clients."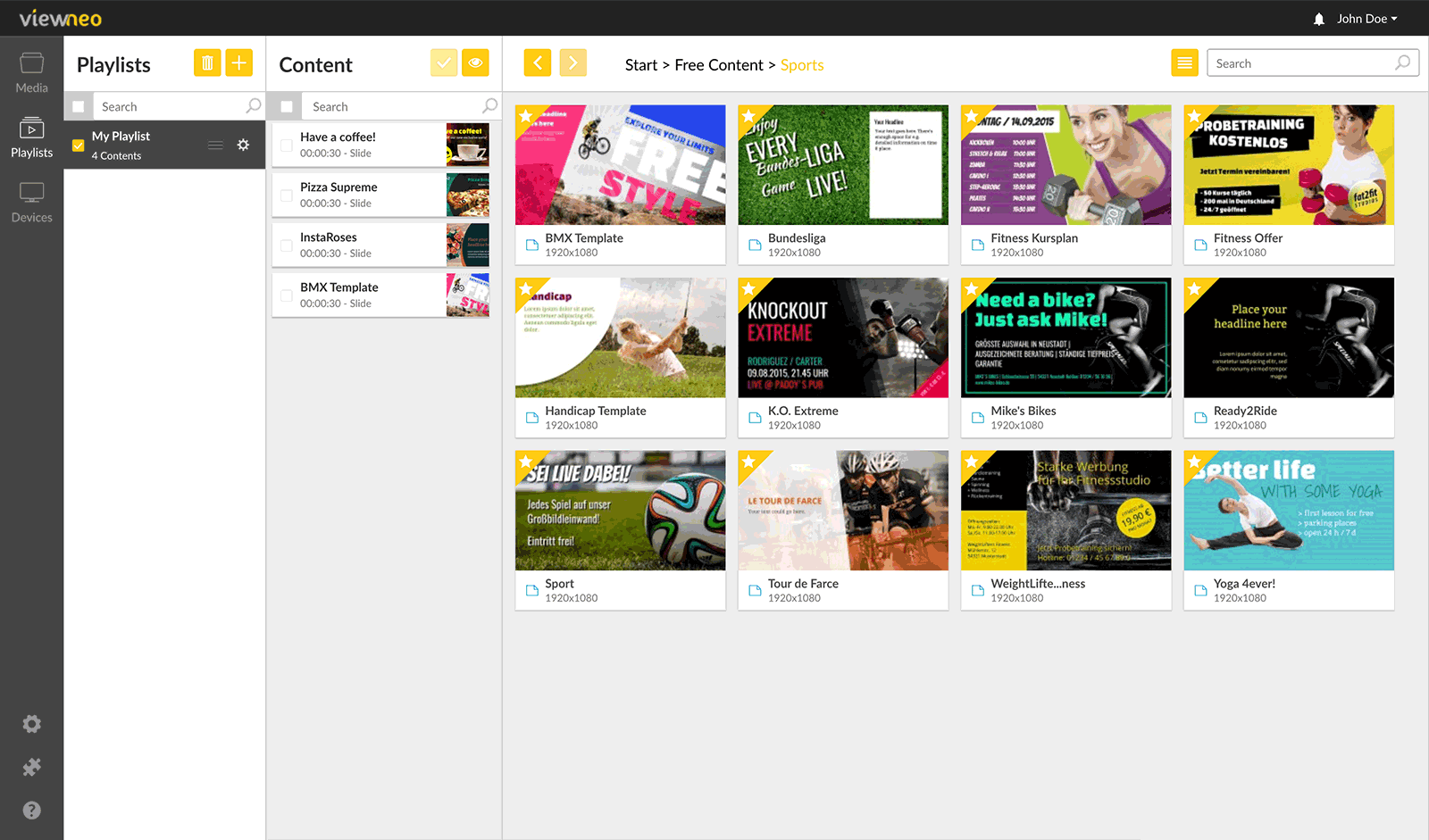 Viewneo offers hardware and software solutions to cover all digital signage bases. You can upload your menu content to the cloud-based software and set automated triggers, e.g., 'When the temperature hits 80 degrees, display the iced drinks menu promotion.' Pretty smart, right?
Best for: Add or remove Viewneo plugins (like social media and Pixabay) when you need them. 
Price: It's $21/screen/month for the Professional subscription and $280/month (plus $17/screen) for the Enterprise option. 
Review: "A very user-friendly interface with a free list of plugins and extensions, which you need for professional digital signage management."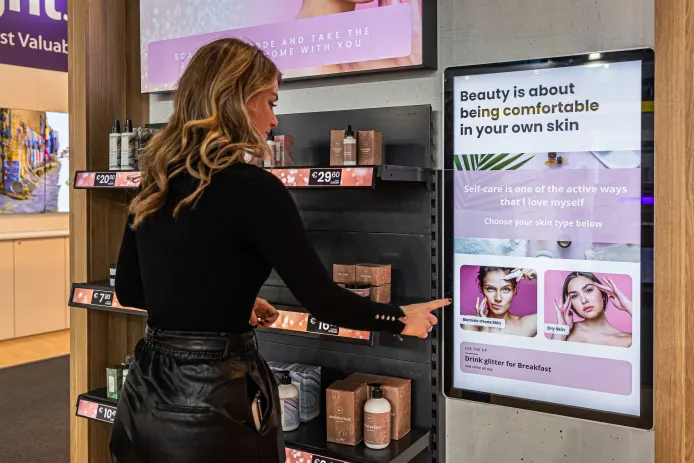 You can use the Scala Content Manager software to design and manage your digital menus. It integrates with a wide range of POS and hardware for easy deployment, and the Scala team takes a consultative approach to help you decide how to optimize your QSR's digital screens. 
Best for: Creating interactive displays, so you might use Scala for self-service kiosks rather than digital menus. 
Price: By inquiry. 
Review: "It's probably the most proficient digital signage platform available, allowing you to create everything from simple displays showing screens to fully interactive displays."
Stay Ahead of the Competition with Technology
Digital experiences like menu boards help create a faster and more efficient customer experience, ultimately making hungry diners happy. Drive-thru technology is the ultimate sidekick for your busy staff, helping them meet high customer expectations of speed and convenience. 
For those looking to upgrade and speed up your process even further, consider technology like voice AI.
Auto from Hi Auto, an AI tool you should implement to achieve a more efficient drive-thru, acts like the ideal human employee, only it doesn't get distracted. 
Auto is a conversational AI solution that's always ready to take your customers' orders at the drive-thru. Plus, it acts human, too – Auto can process mid-sentence changes and work with 40 complex menus in noisy drive-thru environments. Get started with Auto today.